As we are moving forward, the dream of gaining taller and taller is also moving along. This case is not only with the western countries but it is also moving along with the eastern countries. Yes I am talking about the countries of Asia. Asia is one of the greatest continents in the world that have aroused to the new heights with the dreams of gaining taller and taller.
Nay countries of Asia are in this race of constructing buildings that are taller from one another. And so to prove my point, I am bringing you a list of the Top 10 Tallest Buildings in Asia 2016:
10. Guangzhou International Finance Center
Holding a 10th rank in our list, the Guangzhou International Finance Center, which is also known as the Guangzhou West Tower is considered to be one of the tallest building in Asia for the year. The building is almost 1,439 feet tall that is located in China and is having 103 floors in number. The building consists of the offices and the hotels making it a complete package.
9. Kingkey 100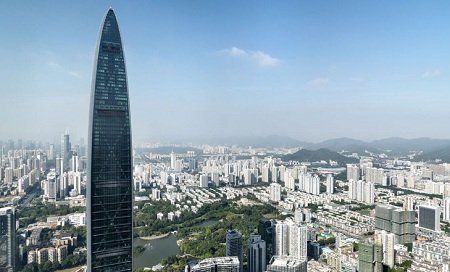 Next building on the list is also belongs to China.This building also known as the Kingkey Finance Center Plaza whose construction took almost 4 years to complete. Being the 4th largest building in China, this building, 1,449 feet tall, is holding the 9th rank in the world. The plaza is having 100 floors and a beautiful garden along with restaurants.
8. Zifeng Tower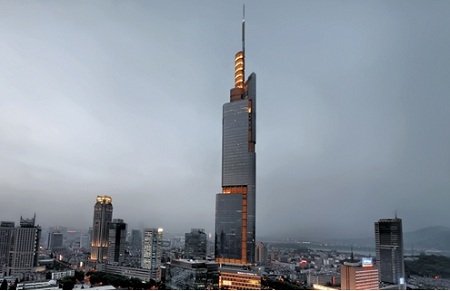 Another building from China is the Zifeng Towerthat is oh so tall with the total 1,480 feet in length. This building is the upgraded form of Nanjing Greenland Financial Center and was opened in the year of 2010 for the public. The tower is having 89 floors each of which is being used for different purposes.
7. Petronas Twin Tower
Next on the list of the tallest buildings in Asia for the year of 216 are the Petronas Twin Towers that are located in Malaysia. The towers are incredibly tall with the length of 1,483 feet. This tower was inaugurated by the Prime Minister of Malaysia in the year of 199. The twin towers are separated from each other but only connected to a single point on the 41st and 42nd
6. International Commerce Centre