Saif Ali Khan, a Bollywood enigma who enthralls the audience with a mesmerizing bit of acting on the screens, belong to the famed Nawab family of Pataudi.
A fine actor with versatile traits and excellent screen presence, he has cast aside a career in Bollywood mainstream that's worth applauding. A recipient of National Award for Hum Tum and six Filmfare Awards, he has a generous trophy cabinet filled with multiple accolades.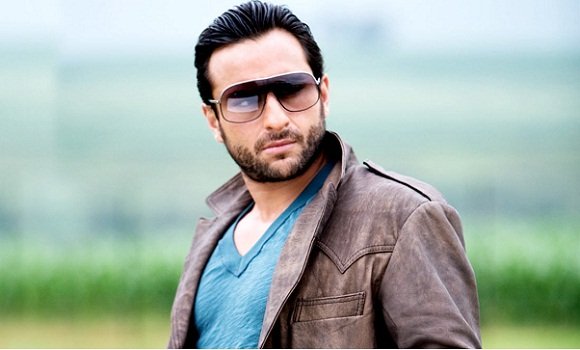 Continuing our take on Bollywood stars career and lining up the ten best movies of them till date, we're glad to announce by that it's time we present you top ten best movies of Saif Ali Khan of all time.
10) Cocktail (1999)
A romantic comedy drama film, this one was directed by Homi Adajania.
The movie featured Saif Ali Khan, Deepika Padukone and Diana Penty in leads.
The movie came along as a commercial success home and abroad.
9) Race (2008)
A thriller movie directed by Abbas-Mustan, this one was the first entry in the Race series with Race 2, a sequel having released in 2013.
The movie featured Saif Ali Khan, Katrina Kaif, Akshay Khanna, Anil Kapoor, Sameera Reedy and Bipasha Basu in titular roles.
The movie became a critical and commercial success.
8) Love Aaj Kal (1995)
An Indian romantic comedy drama film, this one was directed by Imtiaz Ali.
The movie featured Saif Ali Khan and Deepika Padukone in leads while Rahul Khanna, Rishi Kapoor and more played supporting cast.
The movie did charmingly well at the box office market and earned rave reviews for the simple yet engaging storyline.
7) Omkara (2006)
An Indian adaptation of Othello by Shakespeare, this one was directed by Vishal Bhardwaj.
The movie featured Saif Ali Khan, Ajay Devgan, Vivek Oberoi and Kareena Kapoor in the major roles.
The movie had engaging background score composed by the director Vishal Bhardwaj himself.
It remains one of the best movies to be adapted in Bollywood and earned fine reviews.
6) Parineeta (2005)
A musical romantic drama adapted from the much acclaimed Bengali novel Parineeta from 1974 by Sarat Chandra Chattopadhyay, this one still strikes a note or two in heart.
The movie was directed by Pradeep Sarkar and featured Saif Ali Khan, Sanjay Dutt alongside debutant Vidya Balan.
5) Aarakshan (2011)
A movie based on the famed cast based reservation system of India, this one was directed by Prakash Jha.
The movie featured Amitabh Bachchan, Deepika Padukone, Saif Ali Khan and more in major roles.
The movie earned enough credibility for looking into an area that lays unexplored.
4) Ta Ra Rum Pum (2016)
A family drama film, this one recreated the hit duo of Saif Ali Khan and Rani Mukherjee.
The movie was directed by Siddhartha Anand and featured Javed Jaffrey in supporting cast.
The movie was declared semi-hit at the box office trade report.
3) Kal Ho Na Ho (2003)
A movie featuring Saif Ali Khan, Preity Zinta and Shahrukh Khan in leads, this one remains a firm favorite for many.
It was directed by Nikhil Advani, a debutant director under the banner of Dharma Productions.
The movie was promoted with a tagline of ' A story of a lifetime….ina heartbeat'.
It opened up to great collections at the box office circuit and did great on the review charts too.
2) Hum Tum (2004)
A movie that earned Saif Ali Khan the National Film Award for Best Actor, this one was romantic comedy-drama
The movie was directed by Kunal Kohli and featured Rani Mukherjee opposite to Saif Ali Khan.
It was loosely based on 1989 comedy drama film, When Harry Met Sally.
1) Dil Chahta Hai (2001)
A movie by Farhan Akhtar, this one changed the face of modern cinema in Bollywood.
The movie is based on the major transitions occurred in the life of three friends amidst their modern day set-up.
The movie earned rave reviews for the portrayal of such storyline and earned graciously at box office circuit.
This one remains a cult classic movie of all time in Bollywood.
A fine list which showcases the acting skills of Saif Ali Khan, these featured the best of him. With time ahead of him, we hope to see the greater good from him for a long period of time.
We hope you enjoyed the time. We'll be back with more again. Adios.