Gaming has become one of the most popular pastimes for a lot of people in the world. And in the golden age of online gaming, it's a lot easier and more convenient for people to play games than it has ever been. You could literally hop on your smartphone right now and start playing games with someone on the other side of the globe. In the earliest days of online gaming, people typically used to just play for fun and leisure. But then, as it is with any other aspect of human evolution, the act of gaming in itself evolved as well.
Gamers started becoming more and more competitive with the games that they were playing. Of course, there was the commercial aspect of gaming in itself. Many people have made careers out of gaming to the point wherein it has spurned a whole industry. Competitive gaming is as prevalent now more than ever. But then, after that, things took another turn. There was another evolution to the world of online gaming. It wasn't just professional gamers who were earning money through their hobbies anymore. Even regular people started to find ways to incorporate an added layer of competitiveness and fun to casual gaming by putting money on the table, so to speak.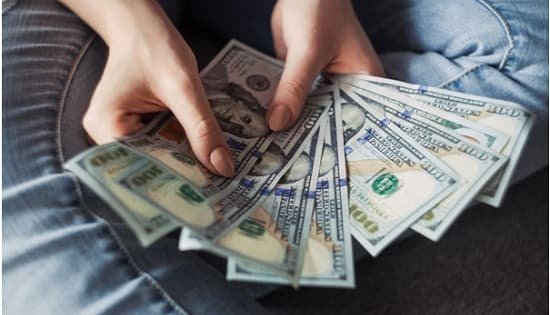 If you're someone who loves to play games online and you spend a lot of time on it, then why don't you try to turn your love for gaming into something that can make you some money as well? That doesn't mean that you have to become a professional gamer. There are many platforms online that will offer you the opportunity to earn money while playing. Of course, some of these games carry a certain amount of risk as well, with a lot of them requiring deposits and payments. But as they say, the higher the risk, the higher the reward. Let's take a look at some of the best online games to play with real money.
Wealth Words
If you happen to be a wordsmith, then you already have a competitive advantage when it comes to playing Wealth Words. As its name suggests, the higher your knowledge and aptitude for words, then the wealthier you could potentially become. It's a great game for people who love traditional word games like scrabble or crossword. It's considered by many to be one of the best real-money-earning gaming platforms on the internet today. If you're really good, you could earn as much as $3000 just by playing here.
Casino Games
These days, the online casino industry is absolutely booming. This is mostly because of the pandemic that forced many people to stay indoors and avoid public spaces. This forced a lot of gamblers to just flock online and hop onto casino platforms to get their gambling fix instead. There are many online casino sites that offer games like live roulette, poker, baccarat, and other traditional casino games for real money. One of the best things about these sites is that you get immediate access to them anytime and anywhere as long as you have a stable internet connection.
Paid Game Player
Paid Game Player is one of the most popular online platforms for gamers who want to earn a quick buck. There are more than 600 games on this site, all of which allow you the chance to earn some cash. The site comes with a free and a paid membership. People who pay for a premium membership gain a 2x bonus multiplier which will allow them to earn more money in the long run.
Dream11
If you're a big fan of fantasy sports, then you might be delighted to know that Dream11 offers fantasy sports gamers a chance to win some money just by playing online. It's one of the most popular fantasy football platforms with more than 11,000 installs to date. This means that you can put your team up against a variety of different others for a chance to win big.
Qureka
With more than 10 million installs, it's not that hard to see why Qureka is one of the most sought-after gaming platforms in the world. It's a site that's filled with a lot of logic-based games that require a lot of brainpower. So, if you're a fan of puzzles, quizzes, and trivia, then head on over to Qureka and put your brain to some good use!