Dogs are considered to be man's best friends. There is no question about that since there are lots of people in the whole world who love raising dogs and make them pets of the family. Dogs are very intelligent, so it is not that hard to train them well so that they will remain harmless to humans. In terms of sizes, there are actually varied sizes of dogs depending on their breeds.
In relation to this, here are the top 20 world's biggest dog breeds that you might want having in your home:
20. Kuvasz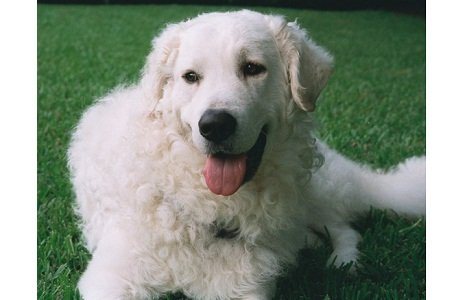 Kuvasz is actually an ancient Hungarian dog breed, and it was originally raised for the purpose of guarding livestock. Usually, it has a dense double coat that is white in color. Its fur can be straight in texture or wavy. This is known in protecting the herds raised by the shepherds even though it is not as bulky and robust as Swiss mountain dogs. This dog is said to be enjoyable to be with since it has great sense of humor that it can be the clown of the family.
Read Also: 10 Smartest Dog Breeds in the World
19. Cane Corso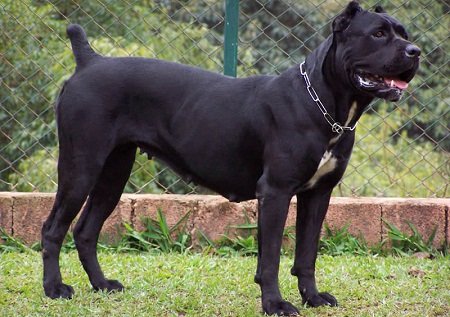 Cane Corso is an Italian breed of dog, and it has a close relation to another breed of dog that is the Neapolitan Mastiff. When it comes to hunting, this bigger size of dog is always excellent. However, Cane Corso is also helpful when it comes to guarding. With that being said, this breed of dog is really worth having. Unlike the other Mastiff breeds, this one is not that bulky but it is well-muscled one. Its height can reach up to 70 cm or 28 inches. Its weight can reach up to 50 kilograms.
18. Akbash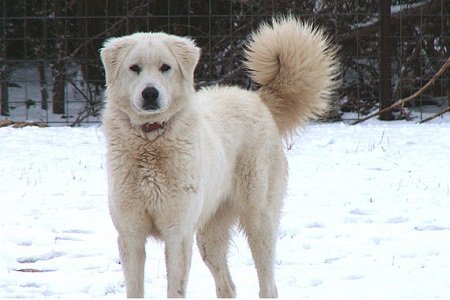 Originally, the purpose of breeding Akbash is for livestock guarding, which is why you can always see it tag along with shepherds. However, this Western Turkey native dog is now being raised by a lot of people in the world and made as their home pet. The minimum weight of this dog is around 34 kilograms, while its maximum weight can reach up to 64 kilograms. In terms of height, it can reach up to 86 cm or 34 inches tall.
Read Also: 10 Most Dangerous Dog Breeds
17. Landseer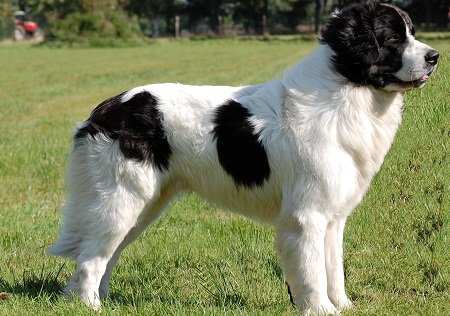 Landseer and Newfoundlands are actually very similar to each other. It is a black and white variant dog breed, and this is according to a number of Kennel Clubs in the world. The body proportions of this dog can confirm the fact that it has close resemblance to the Newfoundlands. The maximum height of Landseer can reach up to 80 cm or 32 inches, and its weight can reach up to 180 pounds or more than 80 kilograms.
16. Kangal
This is another huge breed of dog that originally came from the beautiful land of Turkey. It was also used as a great livestock guardian in the past years. The males of Kangal dog can reach up to 32 inches in height and 66 kilograms in weight. On the other hand, its females can reach up to 30 inches in height and 54 kilograms in weight. Since it is not that heavier when compared to others, Kangal is naturally faster to move.
15. Dogue de Bordeaux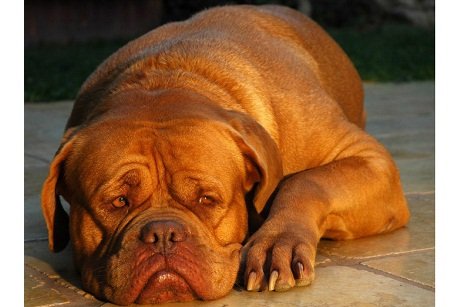 Dogue de Bordeaux is considered to be amongst those ancient breeds of French dogs. It has two other names namely French Mastiff and Bordeaux Mastiff. It is muscular enough and energetic, so this dog can be used in a lot of things such as guarding flocks, and it is even used as guard in the castles of elite individuals in Europe. Its weight can reach up to 68 kilograms.
14. Bully Kutta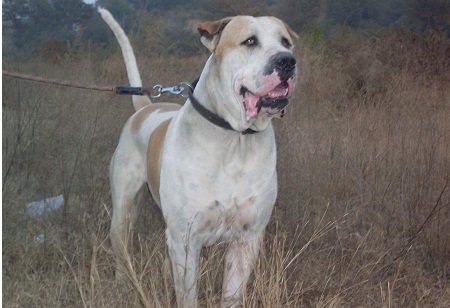 Bully Kutta is known as the descendant of the rare breed of dog called Alaunt. This dog breed originally came from the beautiful land of Pakistan. In fact, it is also called Pakistani Mastiff. Predominantly, this dog has a white color. Its maximum height is around 35 inches and its weight can reach up to 95 kilograms.
13. Greater Swiss Mountain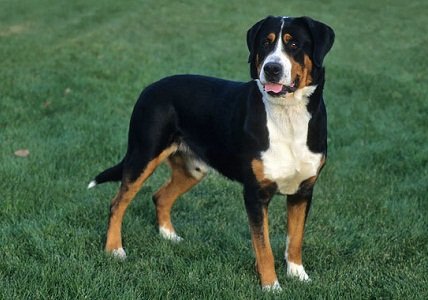 Swiss Alps is known to be the origin of Greater Swiss Mountain breed of dog. It has great physical strength since it is a heavy-boned one. However, it does not mean it has a hard time in moving its body. It is as fast as the others in moving. Its weight can reach up to 72 kilograms.
12. Dogo Argentino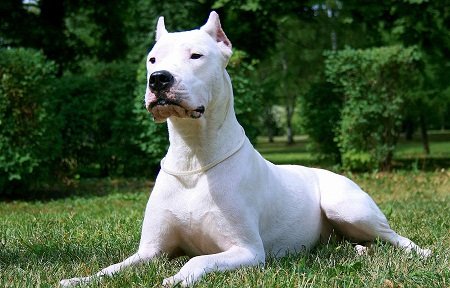 As its name suggests, this huge breed of dog originates from the country of Argentina. Argentinians originally bred this dog for the purpose of big-game hunting. It has a very short hair that is white colored. It is also very muscular breed of dog, and its weight can reach up to 55 kilograms.
11. Tibetan Mastiff
Tibetan Mastiff is said to have its origin in several parts of Asia like Nepal, China, and Tibet. It is an ancient breed of dog that has huge size, muscular body, and thick fur. Its fur is usually dark in color. In terms of height, it can reach up to 33 inches. Moreover, its maximum weight is around 72 kilograms.