India is a land of rich culture and heritage, which abounds in great historical monuments that attract thousands of tourists from around the world these glorious monuments stand witness to the ancient history of this majestic country. These monuments do not just represent the glory of Indian history but they are also the architecture wonders which are always fun to visit.
You get to learn a lot about the history and if you are a photographer or if you are fond of clicking photos then you will get a chance to click many photos which are going to get hundreds of like on social media.
The government spends a lot of money for the maintenance of these architectural wonders and it is certainly our duty to visit them along with our children so that we can teach the next generation about the rich heritage of India. There are many historical places in each state in India but do you know which the most popular historical places in India are? Well, to make it easy for you, we have compiled a list of top 25 most popular historical places in India and you can now plan your travel itinerary accordingly.
So, here is the list.
25. Jaisalmer Fort
The list begins with Jaisalmer Fort and it is also a world heritage tourist spot. In addition to this, the fort was constructed by the Rajputs in middle of the desert. You must visit the fort to witness the culture and tradition of Rajput which still stands straight in the desert. There is also a Jain temple inside the fort which you can visit while you are at the fort.
24. Jallianwala Bagh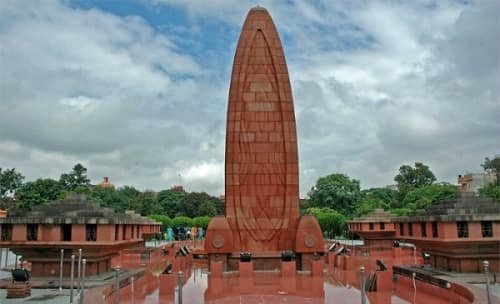 There is hardly anyone who would not know about the Jallianwala Bagh in India. The place has a lot of historical significance and it also receives a lot of footfall every day. In addition to this, it is the same place where General Dyer told the troops to fire indiscriminately on a peaceful gathering. Today, the place is a memorial which still highlights the cruelty of British Raj in India.
23. Fatehpur Sikri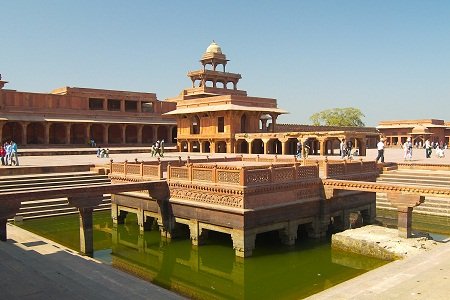 Fatehpur Sikri was the capital of Mughal Rule and it is also one of the popular tourist places in India. The Fatehpur Sikri was built in the 1570s but the Mughals had to vacate the city because they ran out of the water and hence it became a ghost city of Mughal Empire.
22. Humayun's Tomb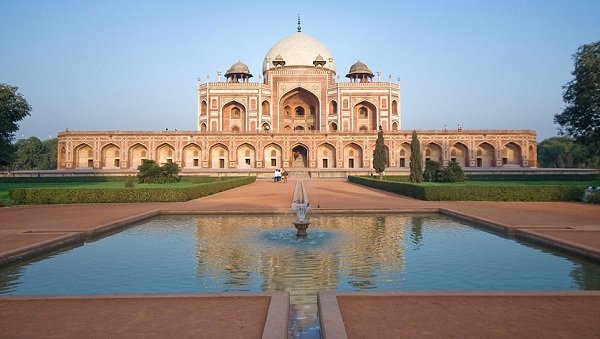 Sitting in a corner of Delhi, there is this garden tomb which is known as Humayun's Tomb. It is known that this tomb was built by the wife of Humayun and the tomb has a beautiful structure. There are many elegant domes and corridors in the tomb which adds to the vastness and the beauty of the tomb. As per some of the historians, Humayun's Tomb was the inspiration for the design of Taj Mahal.
21. Agra Fort
Agra is famous for Taj Mahal but do you know that Agra is also known for Agra Fort? This fort in Agra was built by Akbar in 1560s and it is believed that there is a tunnel connecting Red Fort to Agra Fort. You must visit Agra Fort to witness this mega structure built with red sandstone and marble
20. Konark Temple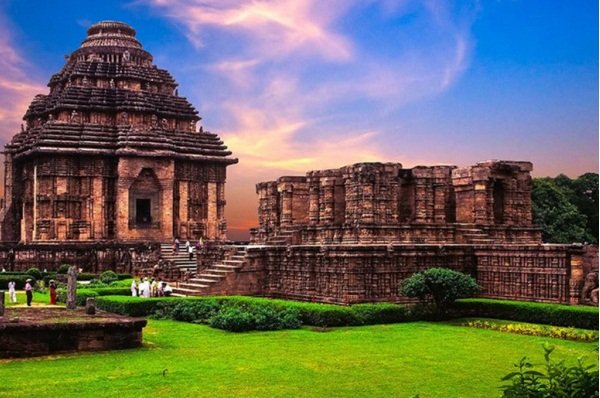 Next on our list is Konark Temple in Odisha and this temple is dedicated to Sun God. The temple has huge pillars and it is also classified as UNESCO World Heritage Site. The temple is also a part of 7 Wonders of India and hence you can't afford to miss a visit to the temple dedicated to Surya
19. Mahabalipuram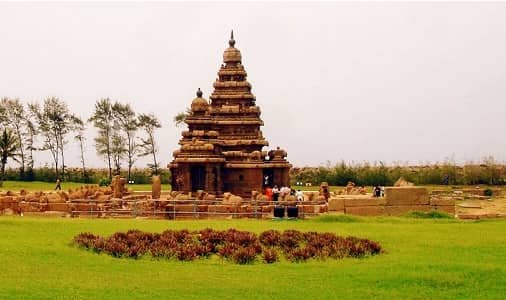 If you love architecture then you must pay up a visit to Mahabalipuram as this place located in south India has Dravidian-style temples with amazing stone carving. There are many temples at both sides of the hills of Mahabalipuram and the architecture contains a certain element of Buddhist Architecture as well. You can visit many popular temples once you visit Mahabalipuram.
18. Virupaksha Temple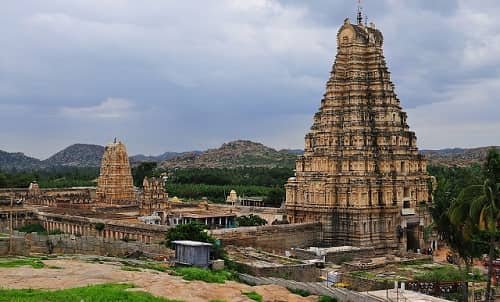 Karnataka is known for the beautiful temples and Virupaksha Temple is one of them. This temple is situated in Hampi and if you plan to visit the temple then you will get to see some of the most amazing stone carved idols and structures. This place is also a UNESCO World Heritage Site and you can visit the temple during the annual festivals as well.
17. Amer Fort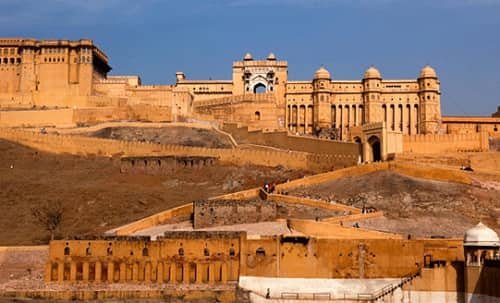 Rajasthan is famous for the forts and hence next on our list is another fort from Amer, Rajasthan which is known as Amer Fort. This fort is located on top of a hill and it is made of red sandstone along with the marble. You can take elephant rides if you visit this fort and
16. Red Fort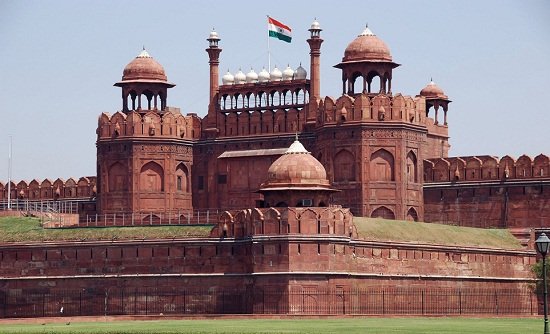 Red Fort is located in Deli and it was built by the Mughal Emperor Shah Jahan. The fort is made of red sandstone and the structure is huge. The monument also has a lot of significance because the Independence of India was declared from Red Fort and every year, the Prime Minister hoists the flag from Red Fort on Independence Day. This is a perfect place to have a look at the Mughal History of India.
15. Bahai Temple (Lotus Temple)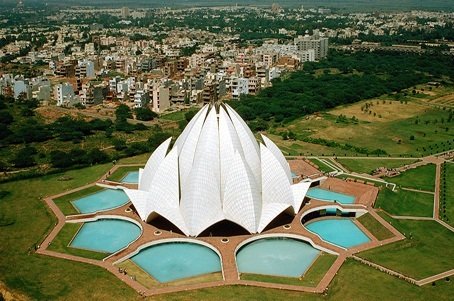 Bahai temple of Delhi, which is popularly known as the Lotus Temple is one of the most famous historical monuments in the country. This beautiful temple emphasizes on equality of all religions and spiritual unity of mankind. It is a place of worship for all religions.
14. Harmandir Sahib
Harmandir Sahib or Golden Temple is a world-famous gurdwara located in the holy city of Amritsar. It houses the holy book called Guru Granth Sahib and is a major center of Sikh pilgrimage, which attracts people of this faith from all over the globe.
13. Victoria Memorial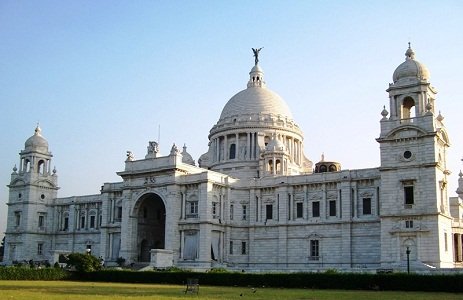 Victoria Memorial in Kolkata is another beautiful historical monument and tourist destination in India. Dedicated to Queen Victoria, this magnificent building has been declared as a UNESCO World Heritage Site.
12. Hawa Mahal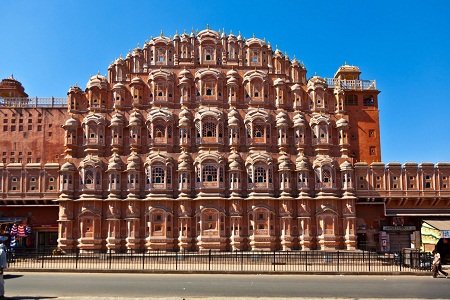 Next among the most important historical monuments in India is the Hawa Mahal or Palace of Winds in Jaipur. This grand structure was built by the royal Rajputs for their womenfolk to peep into the outer world through its countless windows.
11. Ruins of Hampi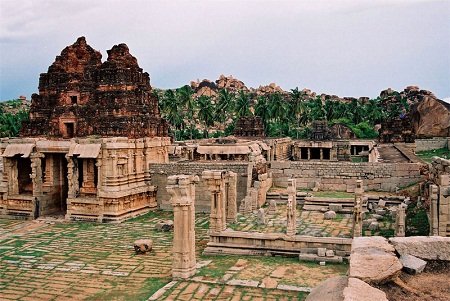 The ruins of Hampi, the erstwhile capital of Vijaynagar form another captivating historical place in India. These amazing ruins consist of nearly 500 monuments spread over an area of 25 km.
10. Khajuraho Temples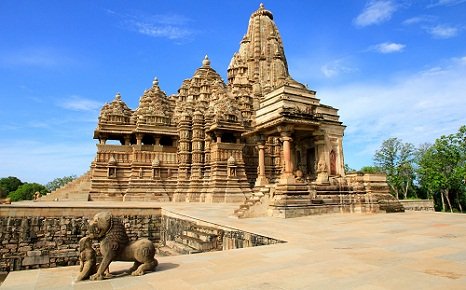 The next name on this list is that of the erotic and ancient temples of Khajuraho, which is a standing ovation to love and worship. The famous temples boast of erotic sculptures which have been carved with meticulous details and showcase the skill of the craftsmen.
9. Ajanta and Ellora Caves
The ancient caves of Ajanta and Ellora are well known for their outstanding architecture and grandeur. They house some extraordinary paintings and sculptures, which continue to be a source of fascination even centuries after they were first carved out.
8. Fatehpur Sikri
Another captivating historical monument in India is the amazing town of Fatehpur Sikri, which abounds in grand palaces and courtyards, which reflect the beauty and rich culture of the medieval period.
7. Gateway of India
Next among the most famous historical monuments in India comes the spectacular Gateway of India in Mumbai, which is a great example of colonial architecture in the country. It was built to commemorate the visit of Queen Mary and King George V to India.
6. Sanchi Stupa
Sanchi near Bhopal houses some glorious Buddhist stupas, temples and monasteries and is a great center of this religion. These stupas have been built by Emperor Ashoka and have been declared as UNESCO World Heritage Sites.
5. Charminar
Another amazing historical monument of the country is the Charminar in Hyderabad, a four-tower arch which dates back to 1591. It was built by Sultan Mohammad QuliQutub Shah and is the pride of this city.
4. Mysore Palace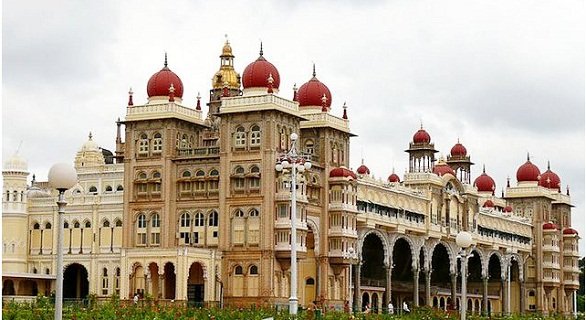 Mysore Palace in Karnataka is one of the most fascinating and beautiful monuments in India. This grand three storied edifice was built by the 24th Wodeyar raja in 1912 and is amongst the largest palaces in the country.
3. Mahabodhi Temple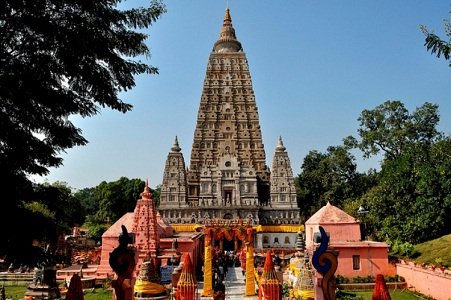 Mahabodhi Temple is a famous Buddhist temple located in Gaya district of Bihar. It features an ancient Buddhist Shrine along with the Mahabodhi Tree, where Lord Buddha attained divine enlightenment.
2. Qutub Minar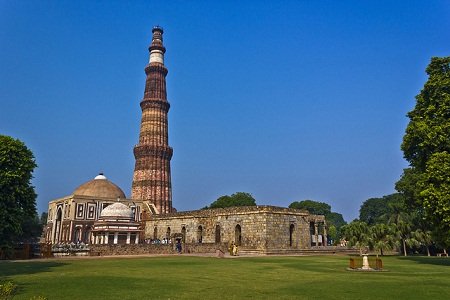 Featuring next in the list of most amazing historical monuments in India is Qutub Minar in Delhi, which is the tallest stone tower in the country, reaching a height of 72.5 m. One can reach the top of the tower by climbing a flight of 379 steps.
1. Taj Mahal
Taj Mahal is the most beautiful historical site in India, which epitomizes love and devotion. This splendid marble structure, which stands on the banks of River Yamuna in Agra, is considered as the eighth wonder of the world. It was built by Mughal Emperor Shah Jahan in the memory of his deceased wife, Mumtaz Mahal. Visit official website of Taj Mahal
All these wonderful historical monuments occupy an important place on the tourism map of the country and are centers of attraction for tourists from different parts of the country as well as the world.