The world's largest democracy i.e. India got independence in August 1947. Prior to Independence, it was ruled by various groups like Persians, Iranians, Mongolians, and Mughals etc. At last Britishers came to rule the nation. Indians saw British rule for about 200 years. Indian Freedom fight started in the year 1857 by The Indian Rebellion group and it takes around 90 years to gain Independence. Thousands of Freedom Fighters participated in the Country Independence movement.
Following is the list of Top 10 Youngest Freedom Fighters to whom we owe this independent nation.
10. Ram Prasad Bismil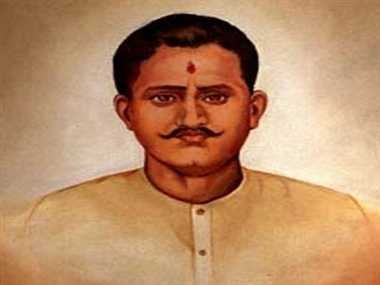 Ram Prasad Bismil is the famous freedom fighter who was the part of the famous Kakori train robbery incident in 1925. He was born in Shahjahanpur, Uttar Pradesh. He joined AryaSamaj and very talented poetry writer. He was given Capital punishment on 19th December 1927 when he was just 30 years old.
9. Mangal Pandey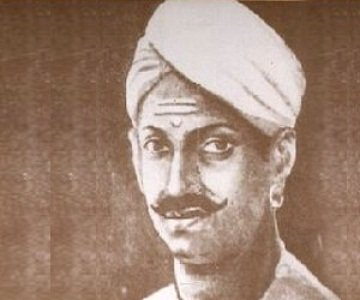 Mangal Pandey was born in July 1827 in Balia, Uttar Pradesh. He was seopy of the 34th regiment of Bengal Native Infantry (BNI) of the East India Company. In March 1857, he attacked and injured his British official. After that, he was arrested and sentenced to death. He was hanged on 8th April 1857 when he was just 30 years old.
8. Ashfaqulla Khan
Ashfaqualla Khan was born in 1900 in Shahjahanpur, Uttar Pradesh. Mahatma Gandhi's Non-Cooperation movement had big influenced in his life. He joined the AryaSamaj and part of the Kakori Train robbery. He was sentenced to death on 19th December 1927.
7. Rani Lakshmi Bai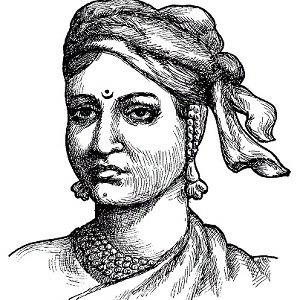 Rani Lakshmi Bai was one of the key warriors of India's first struggle for independence in 1857. She was born in 1828 at Poona. In March 1858, Britishers attacked Jhansi, Rani Lakshmi Bai along with her army fought bravely for two weeks. She tied her son at the back and fought bravely with two swords in her hands. On 17th June 1858, this brave lady martyred her life for the freedom of India.
 6. Subhash Chandra Bose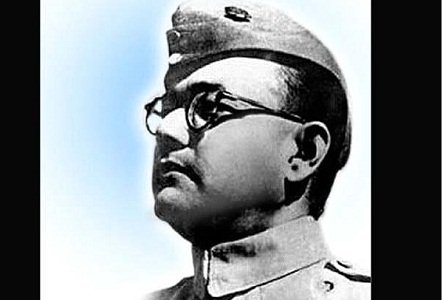 Subhash Chandra Bose is one of the active dynamic freedom fighters of Indian independence. He was born in Orissa in 1897. In 1943, he formed Azad Hind Fauj mainly consists of prisoners of war of India. On 18th August 1945, he was declared killed in an air crash near Taiwan. His death is still a mystery.
5. Khudiram Bose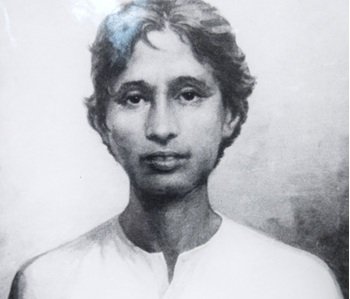 Khudiram Bose was one of the youngest freedom fighters of India. He was born in December 1889. He was arrested on the charges of carrying out a series of bomb attacks. He was hanged on August 1908 when he was just 11 years old.
4. Chandra Shekhar Azad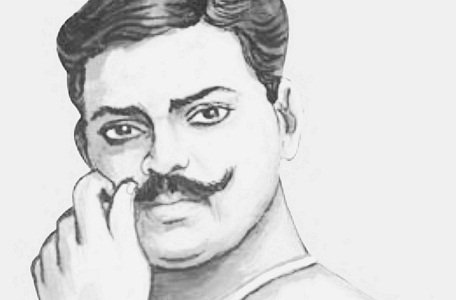 Chandra Shekhar Azad is one of daring freedom fighter of India. He was born in 1906 at Bhavra, Madhya Pradesh. He was involved in various famous historic events like kakori train robbery, the bomb explosion in assembly and killing of Saunders. On February 1931, he was cheated by one of his fellow members and fought bravely with British army before he shot himself dead and remain Azad throughout his life.
3. Sukhdev
Sukhdev is one of the famous freedom fighter in Indian Independence history. He was born in the year 1907. He was arrested for Central Assembly bomb blasting incident in 1929. He was hanged on 23rd March 1931.
2. Shivaram Rajguru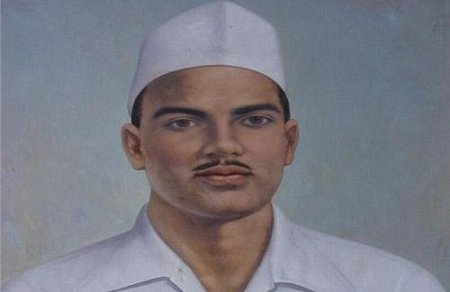 ShivaramRajguru was great Indian Freedom Fighter born in 1908. He was involved in various events like Lahore Conspiracy Case, Bomb Blas in the central assembly. He was hanged on 23rd march 1931 with Bhagat Singh and Sukhdev.
1. Shaheed Bhagat Singh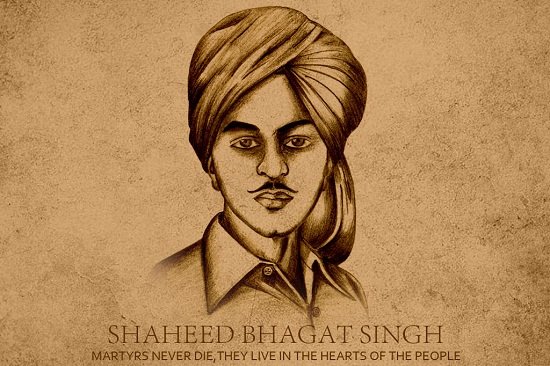 Bhagat Singh is one of the youth icons of today's young generation. He was in 1907 in Layalpur district (presently in Pakistan). Bhagat Singh threw a bomb in National assembly on 8th April 1929 and arrest thereafter. He was hanged on 23rd March 1931 when he was only 24 years of age.