Though the human race has made phenomenal progress in every walk of life, nature has always shown its supremacy in one way or the other. On many occasions, when he has failed to pay heed to the powers of nature, it has struck with a natural calamity to shock mankind as a whole. India, in its history, has come across scores of natural disasters and catastrophes, which have taken huge toll of life and property.
Here are the top 10 natural disasters in India of all time:
10. Kashmir Floods (2014)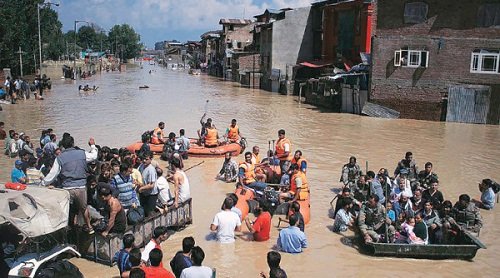 One of the most recent natural disasters to have affected India is the massive flood which affected Jammu &Kashmir in September, 2014. The heavy and continuous rains lashed the city of Srinagar and caused disastrous floods, which claimed thousands of lives and had people trapped in their homes for days, without food and water.
9. Calcutta Cyclone (1737)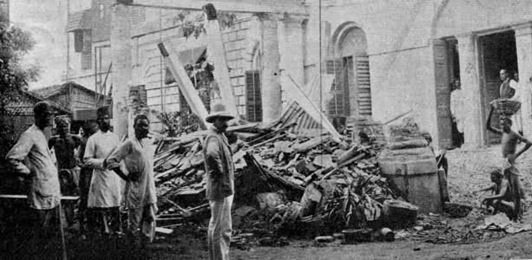 The next natural disaster included in this list is the powerful cyclone which affected Calcutta in 1737. The disaster killed thousands of people and destroyed a large number of vessels docked on the harbor.
8. Uttarakhand Flash Floods (2013)
Another catastrophic natural disaster to have hit the country was the flash floods in River Ganga in 2013. Heavy and sudden rains in the region caused destructive landslides in Uttrakhan, which took toll of thousands of lives, most of them being pilgrims of Badrinath and Kedarnath, while thousands were reported missing.
7. Latur Earthquake (1993)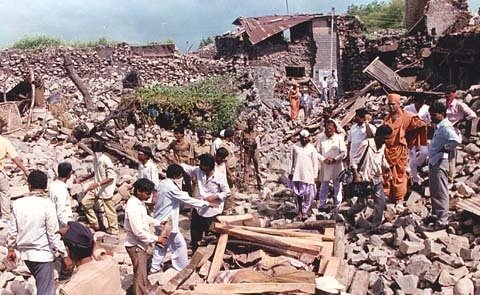 Another devastating natural disaster in India of all time is the Latur Earthquake, which hit Latur in Maharashtra on September 30, 1993. The earthquake which killed nearly 20000 and left 30000 injured, measured 6.4 on the Richter scale. It also caused huge damage to property, reducing thousands of buildings to rubble.
6. Coringa Cyclone (1839)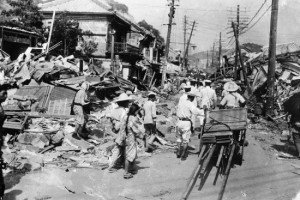 Featuring next on the list of top 10 worst natural disasters to have affected India ever is the destructive Coringa Cyclone, which overtook the harbor city of Coringa in Andhra Pradesh. Nearly 3.2 lakh people were killed and 25000 vessels were destroyed by the massive cyclone.