Needless to say, there are a lot of species of flowers that can be found in the four corners of the world. These flowers normally differ in a number of ways, from one flower specie to another. Furthermore, there are flowers that belong to the same family, no matter how different they are in appearance, odor and the like. The big question now is, have you seen some uncommon flowers that still look very beautiful? In relation to this, here are the top 10 strange but most beautiful flowers on earth that you should get well-acquainted with:
10. Ghost Orchid
This strange yet beautiful flower looks like a spider web in appearance, which makes it very unique amongst other flowers specially in the family of orchids. One strange thing about Ghost Orchid is that it only grows in selected places like in the US state of Florida and in the island nation of Cuba. Another thing about this flower is it doesn't have any leaf, only stem and the flower.
9. Campion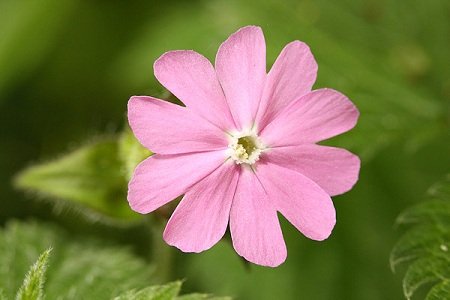 Such flower is also famous for its other name, Silene Tomentosa. The thing about this flower is that it can only survive for a very short time, and you can only see it fully blooming during nighttime. Furthermore, Campion only grows in the land of British Overseas Territory, Gibraltar and in the botanical gardens found in the city of London.
8. Kadupul Flower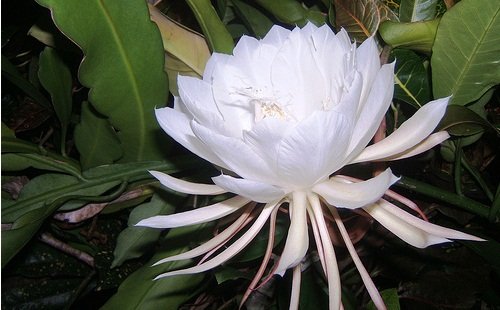 Another strange but beautiful flower that you should know is the Kadupul flower that can only be seen when you go to the abundant forests of the Asian country, Sri Lanka. What is even stranger about it is that it only blooms during the night. Its pure white color can make you fall in love with this flower though.
7. Chocolate Cosmos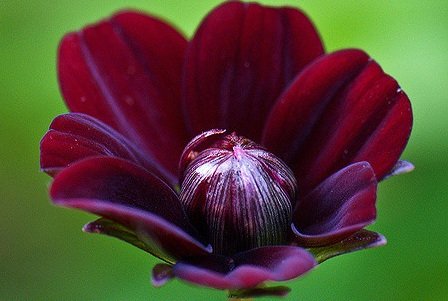 This rare, beautiful flower can only be found in the rich land of Mexico. It was actually named chocolate cosmos simply because it smells like chocolate when it fully blooms. And take note, it only blooms in the nighttime, so you have to stay awake until it blooms so that you can witness for yourself how rare this flower could be.
6. Youtan Poluo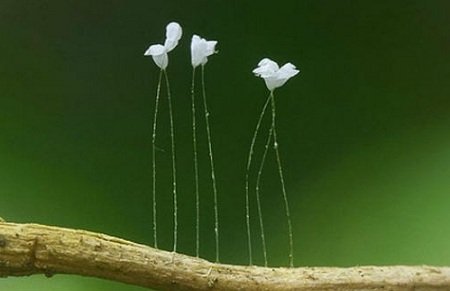 Youtan Poluo, which is also called Udumbara flower, became a popular topic in the world because it is said to be greatly related to Buddhism. According to a group of people, the reincarnation of Buddha is characterized by the blooming season of this flower. This is the main reason why it only blooms every other 3000 years.
5. Yellow and Purple Lady Slippers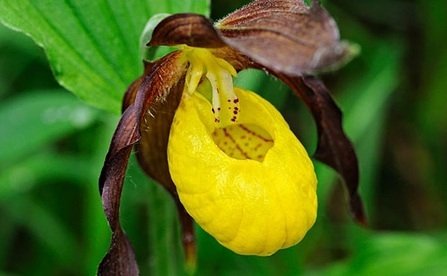 This is another beautiful, rare flower that belongs to the orchid family. What makes it rare is the combination of purple and yellow color to its flowers. Most of the time, lady slippers are only in one color. This is common in the rich land of European places such as London.
4. Parrot's Beak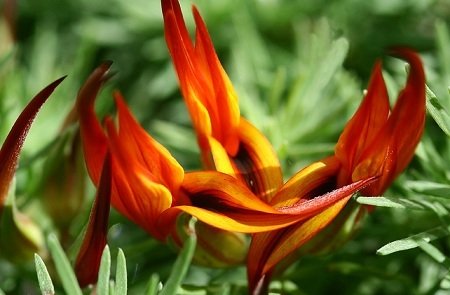 Have you ever seen a curve-shaped flower that appears like the beak of a parrot? Yes, there is a flower in the world that looks like that and this is none other than Parrot's Beak. The blooming season of this rare beautiful flower is during springtime. It mainly grows in the Canary Islands.
3. Middlemist Red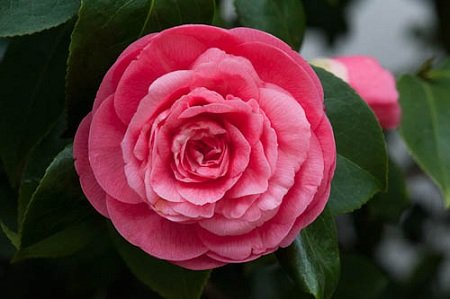 You might not have the chance to see this flower in person since there are no other places where it grows these days, only in the United Kingdom and in New Zealand. Middlemist Red originates from China, but this specie of flower was completely washed out in the country.
2. Corpse Flower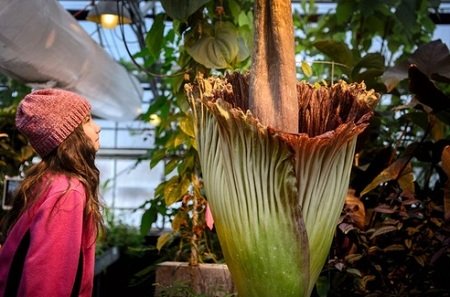 This is actually the biggest flower that can ever be found in the whole world, not to mention the fact that it is very smelly. It smells like a rotten meat. Can you imagine that? However, its outstanding beauty is hard enough to ignore. You can only have the chance to see this rare flower when you go to Indonesia.
1. Jade Vine
This flower belongs to the pea and bean family, which has a very attractive color varying from blue up to light green. What is strange about Jade Vine is the fact that it has claw-shaped flowers that may grow as big as 3 meters. It is best to see this flower at night since it glows in the dark. It can only be found in the rich land of the Philippines.
These are the top 10 strange but most beautiful flowers on earth. Even though they are strange, it is still undeniable that they can make you fall in love on their beauty and vibrant colors.