Ice cream is the favorite anytime dessert around the world and even those of us who do not have a sweet tooth suffer from an ice cream craving quite often. The availability of ice creams in large number of flavors is another reason of their popularity. While new and innovative flavors are introduced on regular basis, some of them continue to remain eternal favorites.
List of Most Famous Ice Cream Flavors In The World:
10. Praline Pecan
Praline pecan is one of the most ardently loved ice cream flavors in the world. Pralines are candies made with nuts coated with sugar syrup, which added in rich vanilla ice cream make this sinful treat.
9. Vanilla Fudge Ripple
The next place on the list of most popular ice cream flavors in the world is occupied by vanilla fudge ripple, which blends classic vanilla ice cream with ripples/ribbons of chocolate fudge. It is loved by the young and old alike.
8. Cookies and Cream
A delightful flavor which is created by a traditional mix of vanilla ice cream and crumbled cookies, known as cookies and cream, features next on this list. Variations with chocolate ice cream and mint flavor cookies are also gaining popularity.
7. French Vanilla
If you are a vanilla flavor enthusiast but are looking for a variation in your classic favorite, then French Vanilla is just the perfect flavor for you. As compared to vanilla flavor, French vanilla is creamier and richer in texture as it is enriched with egg custard and egg yolks.
6. Chocolate Chip
Next among the top 10 ice cream flavors of the world is the flavorful innovation on the chocolate flavor, which involves addition of the eternal favorite choco chips to it, for adding a new crunch and taste to it.
5. Neapolitan
Neapolitan is a flavor popularized in Italy, which is a simple mix of vanilla, chocolate and strawberry flavors, to add a new twist to these regular favorites. It comes in two varieties- a color blocking one and a swirl, depending upon the brand you choose.
4. Strawberry
The next flavor to feature on the list of favorite ice cream flavors of the world is the very berry, strawberry. The classic recipe contains strawberry flavor/fresh strawberries mixed with vanilla, cream, sugar and eggs. The gorgeous pink color and delicious taste give this flavor a loyal fan following.
3. Butter Pecan
An amazing combination of roasted chopped pecans, vanilla and butter coating, this flavor remains the ultimate favorite around the globe. The buttery coating on the nuts lends the ice cream a wonderful flavor.
2. Chocolate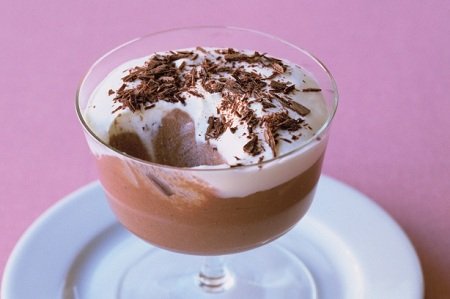 The delightful chocolate flavor comes next among the best ice cream flavors of the world. This flavor is made with eggs, cream, cocoa powder, vanilla essence and sometimes, chocolate liquor. It was created in Italy in 1692 and soon received acclaim in other parts of the world.
1. Vanilla
The classic vanilla flavor continues to rule the taste buds around the world since its invention in the fourteenth century. While it is believed to have originated in Asia, the flavor made with milk, sugar and eggs, was soon popularized in Europe and gradually all around the globe. The best thing about vanilla is its versatility; it tastes good with any combination.
Cherry, chocolate almond, coffee and rocky road are some other popular ice cream flavors. Pick your favorite and relish it!