Scooters are an essential way of transportation especially for girls. But choosing the best thing is always not easy, so we have come up with the top 10 most fuel efficient scooters. You can get any of them as per your needs and your budget.
10. Hero pleasure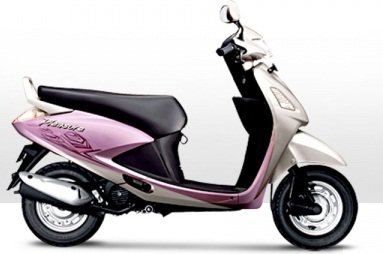 This is a premium scooter intended and has a got a eye catching features. It is powered with 4-stroke air cooled, single cylinder OHC engine. Scooter provides a comfortable ride for girls who love driving.Mileage provide by the premium scooter is 35-45 kmpl.
Cost: 43K
9. Suzuki Swish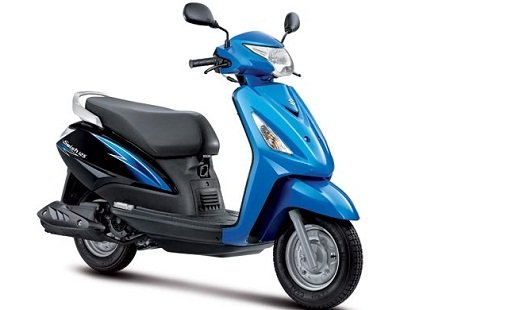 The scooter has got the same engine as of Suzuki Access. It is powered by a 125 cc engine which provides a power of 8.5 bhp and a torque of 9.8nm at 6500 rpm. Suzuki swish has got automatic gears with Capable of proving a mileage of 40 to 50 kmpl.
Cost: 47K
8. Mahindra Kine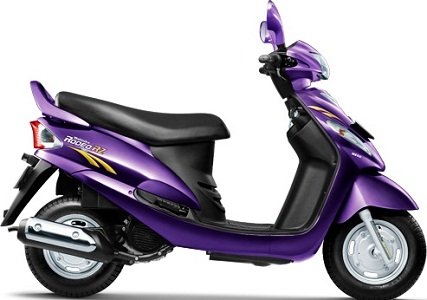 Mahindra kine has got quite fuel efficient features and fitted with a 71 cc engine by Mahindra. It has the ability to attain a top speed of 80kmph. The scooter can give a mileage of 55 kmpl on highway and 50 kmpl in cities.
Cost: 34K
7. Mahindra Duro DZ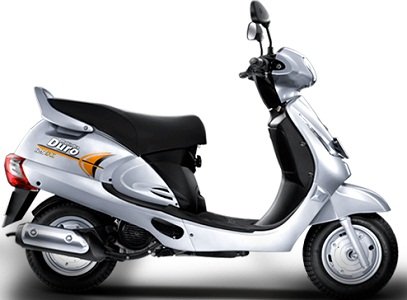 Mahindra Duro DZ is powered up by a powerful engine of 125cc. The 4-stroke engine can generate a power of 8 bhp at 7000 rpm with a torque of 9nm at 5500 rpm. It has got extra large fuel tank of 20 litres and provides a mileage of 56 kmpl on highway and 40kmpl in cities.
Cost: 45K
6. Honda Activa i
It is one of the most popular scooters and has got a powerful engine of 109.2cc. the engine is 4-stroke air cooled and quite similar to one used in Honda Activa Engine can produce a power of 8.15 bhp @ 7500 rpm with a torque of 8.74 nm @ 5500 rpm. Mileage on highway is 60kmpl and in cities its 40 kmpl.
Cost: 44K
5. Hero Maestro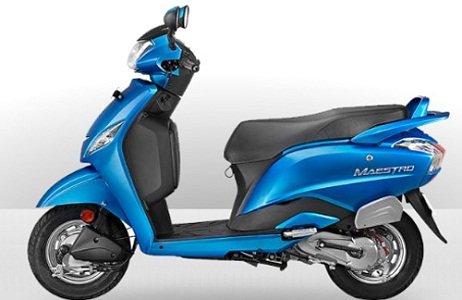 Hero Maestro has got an engine of 109cc which is 4-stroke and air cooled. It has got the digital analog cluster as a new feature. Engine can produce a power of 6.0 bhp @5500 rpm. With a mileage of 60 kmpl on highway and 40 kmpl in city it's a great thing to buy.
Cost: 48 K
4. Yamaha ray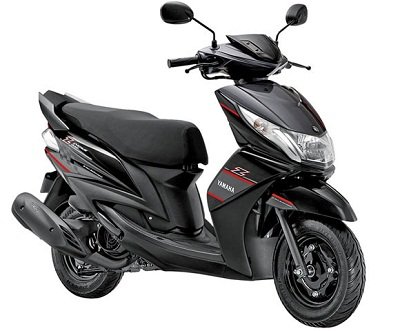 The awesome scooter is powered by the 113cc 2-valve 4-stroke, SOHC engine. Engine is capable of providing a power 7 bhp @ 7500 and torque of 8.1 nm @ 5500. It has an optional self-start. With a great mileage of 62kmpl on highway and 40 kmpl in cities, it's really nice option for the buyers.
Cost: 47K
3. Honda Activa
Honda Activa is a very popular scooter with a great engine of 109cc 4-stroke engine. The engine can produce a power of 8 bhp at 5500 rpm and a nice torque of 8.74nm @ 5500 rpm. Available in many color options. On highway mileage is 65kmpl and in city its 45 kmpl.
Cost: 48K
2. Honda Aviator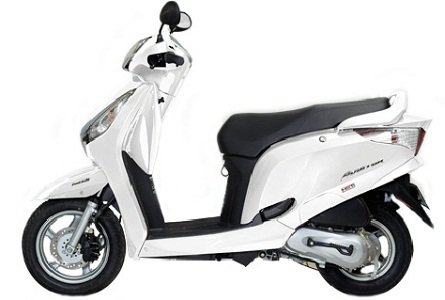 Honda Aviator is a well-built scooter by Honda. The scooter is powered up by a 109cc, 4 stroke engine. It is Capable of providing a power of 8 bhp @ 800 rpm and a torque of 8.74 nm @ 5500. Mileage in city is awesome with 45kmpl and on highway its 63 kmpl.
Cost: 50K
1. TVS Scooty Streak
This is a winner in this segment with a great mileage of 75 kmpl on highways and in cities it can provide a mileage of 55 kmpl. Powered by a 87.8 cc 4 stroke engine it's a pleasure thing for girls to drive. Top speed of 80 kmph can be attained with this.
Cost: 45K
Conclusion
Scooters are said to be a girl's thing but they are really pleasurable to drive. The enlisted scooters are really great in any terms. So grab your helmet and have a long and safe drive with any one of these.
Save