Top 10 Best Hairstylists In India – Most Famous
5. Vikas Marwah
This man is possibly one of the youngest hair stylists and artists in the world of fashion currently. He has taken proper training and education from the famous hairstyling brands about the hairstyles in India. He also runs his personal hair salon as well as a training academy where people can learn new techniques of hair styling.
4. Aalim Hakim
Aalim Hakim is a famous name in the hairstyling profession who has rendered his services to the renowned cricketers to the most stylishly outfitted men in Bollywood industry. The Indian cricket team captain Mr MS Dhoni and legendary cricketer Mr Sachin Tendulkar has uses his ability to twist up their hair. In the Bollywood industry, famous actors like RanbirKapoor, Saif Ali Khan, and ShahidKapoor always eager to get his services constantly.
3. Savio Pereira
The one more famous hair stylist in the list of top ten in India is Savio Pereira. He is residing in the Bollywood industry for more than twelve years. People in the industry treat him like the god of hairstyling. He is also the innovative brand representative for the top hair care brands, such as L'Oreal, Schwarzkopf, etc.
2. Adhuna Akhtar
The next name in the list is Mrs Adhuna Akhtar, who is the wife of famous Bollywood actor/director Mr Farhan Akhtar. She had an intense curiosity in hair styling when she was a child. This is the reason that she takes it as a job and left for England to study the tricks of the profession. She owns the famous hair salon chain named as "Juice".
1. Jawed Habib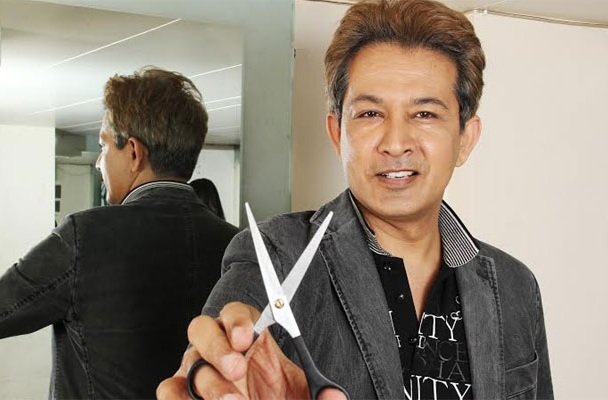 Jawed Habib is the ruler of hair styling in India. His name is identical to the elegance, care, and splendidness. He is the authorized hair stylist for the beauty contests of Femina Miss India and also made a world record of cutting the hair of 410 people in a single day. His beauty salons can be found all over India. You may visit his salon blindly if you want to have a completely fresh look.
Save
Save