Top Ten Most Expensive Perfumes in The World
Since ancient history, the human race has held perfumes and fragrances in high regard, and people have never backfired from spending thousands of dollars on their favorite brands of perfumes. This trend is continuing till date and perfumes worth a fortune are being manufactured and bought around the world.
Here is the list of 10 most expensive perfumes:
10. Annick Goutal Eau d'Hadrien
Introduced in 1981, Annick Goutal has been a unisex brand produced by Annick Goutal and Francis Camail. The perfume features a citrus fragrance, combining aromas of orange, lemon, grapefruit and a Madagascar plant, ylang. This perfume is priced at $ 441.18 per ounce.
9. JAR Bolt of Lightning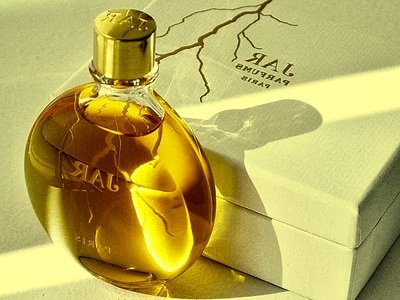 Next on the list of most expensive perfumes is JAR Bolt of Lightning, which costs a whopping $ 765 per ounce. The perfume was manufactured for the first time in 2001 by Joel A Rosenthal (JAR), featuring amazing fragrances of musk, apples and oranges, adult blossoms and crispy curly plants.
8. Joy by Jean Patou
Priced at an incredible $ 800 per ounce, Joy by Jean Patou comes next on this list. The perfume dates back to 1929, when perfumer Henri Almeras made it for Jean Patou, a French squire, but it was popularized in 1936. The unforgettable fragrance of the perfume comes from 10000 jasmine blooms and 336 roses which are used to get just an ounce of it.
7. Caron Poivre
The perfume called Caron Poivre, costing $ 1000 per ounce, is the next to make it on this list. A creation of Parfums Caron, one of the best perfume manufacturers, this perfume dates back to 1904. The unisex product is acclaimed as much for its red hot, peppery fragrance, as it is for its unique packaging.
6. Hermes 24 Faubourg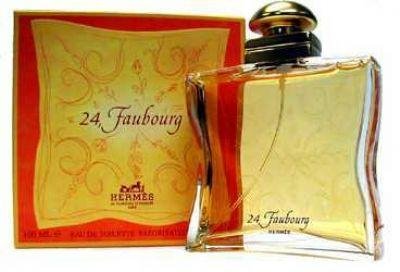 Another extravagant fragrance is Hermes 24 Faubourg, which comes for an incredible price of $ 1500 for an ounce. The limited edition perfume for ladies was launched in 1995 and is a creation of the renowned perfumer Maurice Roucel. The fragrance features a blend of orange bloom, vanilla, ylang, sandalwood, jasmine, iris and tiare blossom.
5. Clive Christian No 1
Clive Christian No 1, a perfume worth $ 2150 per ounce is the next to feature among the 10 most expensive perfumes of 2015. It is available in two variants- the masculine woody oriental and the feminine floral oriental. It has an amazingly rich aroma, with hints of vanilla, orris, sandalwood and ylang.
4. Chanel Grand Extrait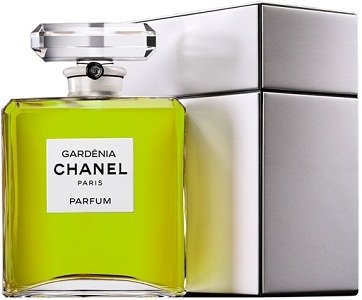 With a price of $ 4200 per ounce, this famous perfume from the lavish brand Chanel comes next among the most extraordinary perfumes in the world. One of the rarest fragrances, Chanel Grand Extrait boasts of the delicate aroma of rose and jasmine.
3. Baccarat Les Larmes Sacrees de Thebes
Another expensive perfume included on this list is Baccarat Les Larmes Sacrees de Thebes, which costs $ 6800 per ounce. Encased in an artistic bottle, this limited edition perfume was introduced in 1998 and is considered as a rare product.
2. Clive Christian No 1 Imperial Majesty Perfume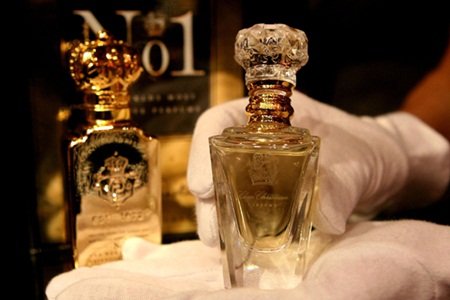 Commanding a huge price of $ 12721.89 per ounce, Clive Christian No 1 Imperial Majesty Perfume has made a place in the Guinness Book for being the costliest perfume. It was presented in 2005, with just 10 designer containers being produced, embellished with a 5 carat precious gemstone and 18 carat gold neckline.
1. DKNY Golden Delicious Million Dollar Fragrance Bottle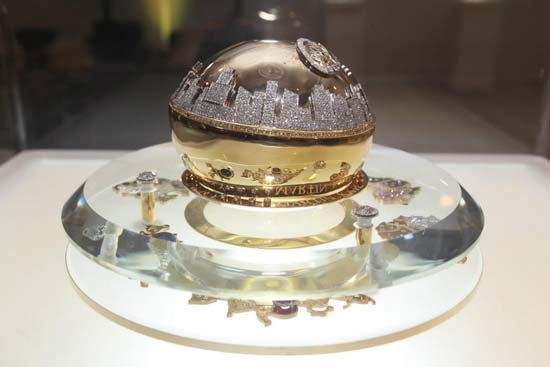 The priceless DKNY Golden Delicious Million Dollar Fragrance Bottle is the undisputed leader on the list of most expensive perfumes of 2015. This apple shaped bottle made in yellow and white gold was presented in 2011 and is decorated with precious jeweled stones on the bottle, including sapphires, ruby, turquoise and pink and white precious stones.
All these perfumes are considered the most valuable, but are out of reach of common people, who can just dream of owning them.