Car lovers around the world hardly mind spending millions of dollars for owning some dashing and enviable cars. There are some big names available around the world, which command unbelievably high prices, yet have quite a considerable number of takers. These cards are really amazing when it comes to the looks but there lies a beast within if you talk about the engine and the performance. They have got the perfect aerodynamic body and the speed can easily go over 300 Kmph. These horses can't be tamed and it is the dream of every man to have one of these cars in his garage.
Almost every car on our list has an amazing performance and these cards have a lot of features which you can't imagine of. Even the cars Rolls Royce doesn't feel expensive when you check the price of these cars listed here.
Here is the list of the 16 most expensive cars in 2018
16. Pagani Huayra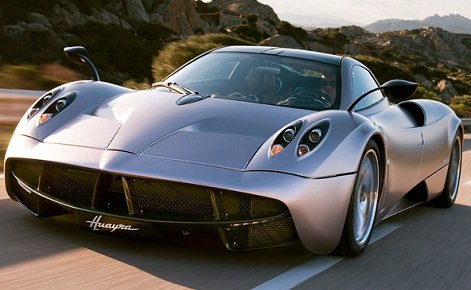 Pagani Huayra is a high speed car, which is equally acclaimed for its amazing good looks. This car boasts of V12 twin turbo engine which takes it to the top speed of 224 mph. the car is priced at a whopping $ 1.3 million.
15. McLaren P1
The next name on this list is that of McLaren P1, which carried a tag of $ 1.35 million. The car has a powerful hybrid twin turbo engine, which gives it a maximum speed capacity of 217 mph. Only 375 cars of this make will be available in the market.
14. Maybach Landaulet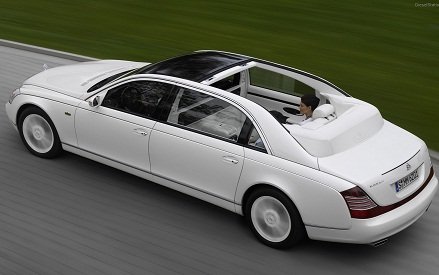 Available at a grand price of $ 1.38 million, the sedan called Maybach Landaulet is the next one among the 16 most expensive cars in 2018. The beautiful car features a convertible roof and is the ultimate luxury, which is loved by the rich and the famous.
13. Koenigsegg Agera R
Koenigsegg Agera R is a car acclaimed for its wonderful looks, besides being high priced, coming for an incredible $ 1.6 million. The maximum speed that can be reached by this car is 270 mph, but it has a special speed limiter feature which restricts the speed to 235 mph, but can be opened by the company after the customer signs a waiver.
12. Lamborghini Reventon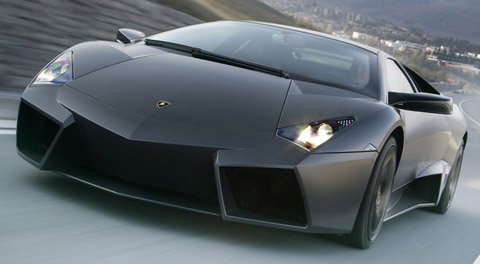 One of the most expensive cars of today is the Lamborghini Reventon, which costs a whopping $ 1.6 million. This is a rare limited edition series with just 20 pieces available and boasts of excellent looks and great specifications. The top speed of this car is 211 mph.
11. PaganiZonda Cinque Roadster
PaganiZonda Cinque Roadster comes next on the list of top 16 costliest cars of 2018, with its price touching $ 1.85 million. This good-looking car is loaded with high power and great features and can reach up to the top speed of 217 mph.
10. Aston Martin One 77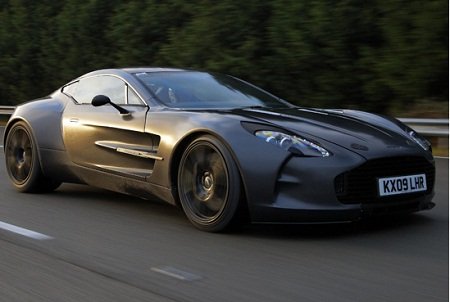 A huge price tag of $ 1.85 million makes Aston Martin One 77 the fourth most expensive car in 2018, tying it with the previous entry on this list. It is an excellent blend of power and style, with its stunning looks and equally stunning features. The maximum speed attained by this car is 220 mph.
9. Zenvo TS1
Next on our list is Zenvo and the car is manufactured by a Dutch automaker. The car comes with a 6.8 Liter Twin Charged v8 engine and the car is priced at 1.9 Million. The car is no more in production but there are some models still available for sale. In terms of the top speed, the car has a top speed of 233 mph and it can do a 0 to 200 in just 8.9 seconds.
8. Ferrari Laferrari Aperta
Ferrari certainly doesn't need any introduction. While growing up, all of us have played with a toy Ferrari and at the same time, we dreamt of a real Ferrari. The car is priced at $ 2.2 Million and it is basically a 2 door coupe which has a top speed of 217 mph and it can reach 0 to 200 kmph in less than 7 seconds.
7. Koenigsegg Regera
With a price tag of 2 Million, Koenigsegg Regera is next on our list. The car was launched in 2016 and since then it has found many buyers across the world. The car is powered by a 5 liter twin turbo v8 engine and the car boasts a top speed of255 mph which translates to 410 kmph. In addition to this, the car can touch a speed of 400 kmph in just20 seconds
6. Pagani Huayra Roadster
This is the roadster version of Pagani Huayra and the car was upgraded in 2017. The car is priced much higher than its regular variant and the car comes with a price tag of $ 2.4 Million. In addition to this, the car has a 6 liter engine which powers the car and it is also known by the name of Hypercar of the year 2012.
5. Bugatti Veyron Super Sports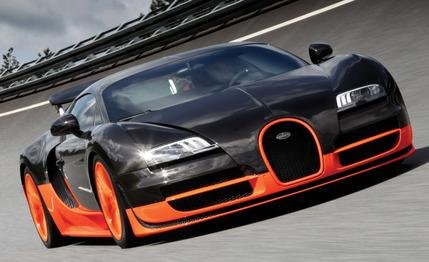 Bugatti Veyron Super Sports comes for $ 2.4 million, which earns it the number 5 place in this list. It has also been titles as the fastest street car, with the ability to reach the most unbelievable top speed of 267 mph, reaching 0 to 60 mph in just 2.5 seconds.
4. Bugatti Chiron
This is one of the latest offering from Bugatti and the car was launched in 2016 with a price tag of 2.7 Million. The car is one of the fastest car in the world and it has a top speed of 251 mph which is electronically limited for the safety reasons. As per the experts, the car can easily do 288 mph without the limitation.
3. Lykan Hypersport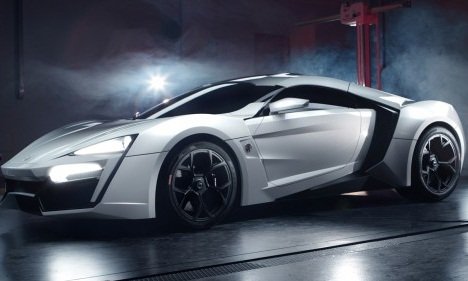 The next car among the most expensive ones in 2018 is the LykanHypersport, a product of a Dubai based company called W Motors. Priced at a whopping $ 3.4 million, the car is a masterpiece, with a 750 horsepower flat 6 twin turbo engine, which can take it to a top speed of 245 mph.
2. Aston Martin Valkyrie
This car is due for launch in 2018 and it is priced at 3.2 Million. The car from Aston Martin will feature a 6.5 liter engine and the top speed of the car would be 250 mph. The car is highly aerodynamic and it has already been featured in many of the auto shows.
1. Lamborghini Veneno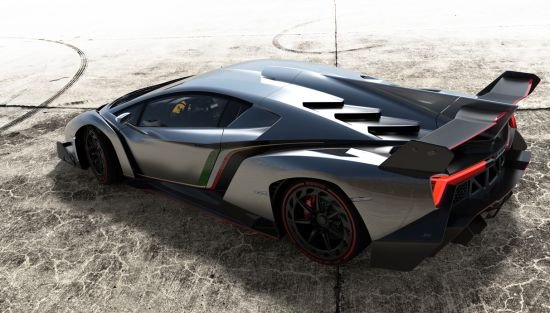 Lamborghini Veneno tops the list of priciest cars in the world in 2018, by carrying an incredible price tag of $ 4.5 million. It is a limited edition car, which churns out only three pieces every year. The car has some amazing features like thetop speed of 221 mph and seven-speed single clutch ISR automated manual transmission.
Some other high priced cars available on the market in 2018 include the Hennessey Venom GT Spyder, Bentley Mulsanne, Ferrari F12berlinetta, Rolls Royce and Mercedes Benz CL65 AMG. You can certainly dream big and work hard to have one of these Italian beauties in your garage but do remember that the maintenance of these cars also cost a bomb.