Professional tennis is a highly competitive game, but it has its share of glamour too, with some of the most beautiful ladies featuring among the top ranked pro tennis stars. These beauties are not only making history with their racquets but also because of their amazing beauty, which earns them a well deserved place in front of the camera too.
Here is a list of most beautiful and hottest female tennis players in the world
26. Agnieszka Radwanska
Agnieszka is a 27 years old Polish Tennis Star. She holds several titles like Wimbledon and she was awarded with Gold Cross Merit in 2013 along with a WTA award for Most Impressive New Comer in 2006. She possesses a charming personality.
25. Tsvetana Pironkova
Tsvetana is one of the best Bulgarian Player. She is 29 years old and her height is approximately 5 feet and 11 inches. She started her career by registering a win in Atlantic Cup and paved her own way towards a successful career.
24. Donna Vekic
Donna is a 20 years old Croatian Player and she is 5 feet and 10 inches tall. Her current world ranking is 102 and the best rank that she ever achieved was rank 62. Donna is also the winner of Malaysian Open Tournament.
23. Camila Giorgi
Camila is a 25 yearsold Italian player. She won several tournaments with her aggressive game and at present she stands at 81st Her career's best rank had been number 30.
22. Petra Kvitová
Petra is a 26 years old Czech tennis Player. She is a left handed player and she is famous for her powerful shots. Petra won a bronze medal at Rio Olympics in 2016 and she is also the winner of two Wimbledon championships.
21. Dominika Cibulkova
Dominika is a 27 years old Slovak Player. It is known that she plays a very aggressive game and at present she stands at 5th She is also the winner of WTA Tour Championship which was held in 2016 in Singapore.
20. Daniela Hantuchova
Daniela is a 33 years old Slovak Player who is known for her beauty and her game. She is presently ranked at 247th position, though her career's best had been 5th
19. Amandine Hesse
Amandine is a 24 years old French Player. She is 5 Feet and 5 inches tall and her current world rank is 208. Until now, she has won 3 singles and 3 doubles titles in ITF Tour.
18. Maria Kirilenko
Maria is a 30 years old Russian Player. She is also the winner of 2012 WTA Tur Championship and she won a bronze medal in London Olympics in 2012. Her career's best rank had been 5th
17. Klara Koukalova
Klara is a 34 years old former Czech tennis player. She announced her retirement in 2016 but she is still considered as one of the hottest tennis player. The best rank that she achieved during her career was 20th Klara registered won a lot of titles during her career.
16. Alizé Cornet
Alize is a 27 years old French Player. She presently stands at 44th place in world ranking and her career's best had been 11th position on the charts. Alize is also the winner of Dubai Tennis Championship.
15. Elina Svitolina
Elina is a 22 years old Tennis player who represented Ukraine. She is 5 feet and 9 inches tall and she currently stands on 13th position in world ranking chart. The first title that she won was Baku Cup in 2013.
14. Sabine Lisicki
Sabine is a 27 years old German sport star. Her present rank is 107th but her career's best rank had been 12th She had been the first runner up in Wimbledon Championship.
13. Belinda Bencic
Belinda is a 19 years old Swiss Player. She is the winner of two Women's Tennis Association's title and in 2016, she topped the world ranking charts and her rank was 7th. At present, she stands at 80th position and in 2015 she won Prague Open along with Washington Open.
12. Angelique Kerber
Angelique is a 29 years old German Player. She is 5 feet and 8 inches tall and she is also the winner of silver medal in Rio Olympics in 2016. She is known for her aggressive game and she also won Australian Open title and US Open title in 2016.
11. Victoria Azarenka
Victoria is a 27 years old Belarusian player. She won two Grand Slams and 3 Wimbledon Championships. In 2012, she stood at first position in world ranking charts.
10. Laura Robson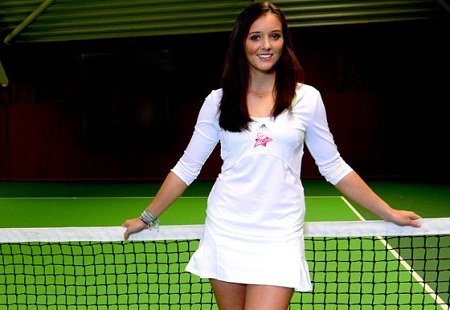 The British tennis player, Laura Robson is considered as one of the most attractive female tennis players in the world. This graceful diva turned pro in 2007 and is acclaimed for exhibiting amazing poise on the tennis court as well as her public appearances.
9. Sorana Cirstea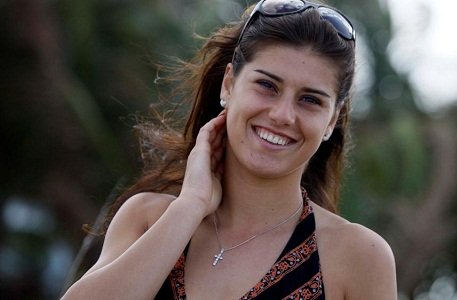 The next name on this list is that of the 24 year old Romanian tennis player, Sorana Cirstea, who made her professional debut in 2006 and has won 1 WTA and 7 ITF titles since then. Her current world ranking is 93, though she reached her highest ranking of 21 in 2013.
8. Bojana Jovanovski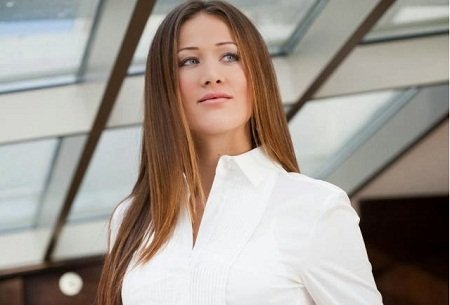 Next among the most beautiful and sexy female tennis players in 2015 is the 23 year old Serbian beauty, Bojana Jovanovski, who started her professional career in 2007. She is considered as one of the most marketable sportspersons in the world.
7. Mandy Minella
Mandy Minella is a 28 year old tennis player from Luxembourg, who holds the current rank of 148 on WTA rankings and is known more for her beauty than her game. This pretty woman turned pro in 2001 and reached her career highest ranking of 66 in 2012.
6. Caroline Wozniacki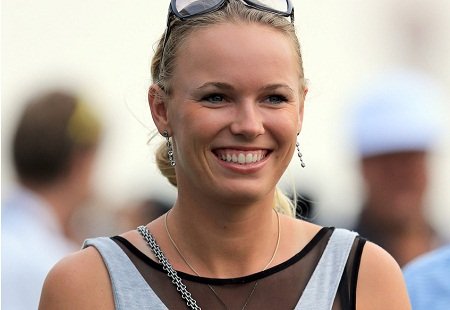 Caroline Wozniacki of Denmark is the next name among the most beautiful female tennis stars. The 24 year old stunner started her professional career in 2005 and has come a long way since then, earning 22 WTA and 4 ITF titles till date. She currently holds the number 8 ranking, though she was able to reach number 1 in 2010.
5. Sania Mirza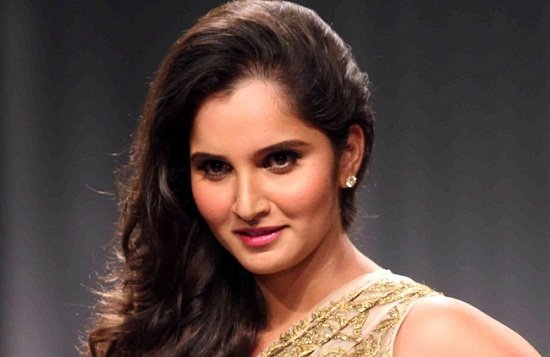 The next name in this list is that of the glamorous Indian tennis player, Sania Mirza, who holds the number 6 position in the international doubles rankings. Her highest single ranking was of number 27, which she achieved in 2007. Sania is married to a popular Pakistani cricketer and resides in Dubai, though she represents India in the game.
4. Julia Gorges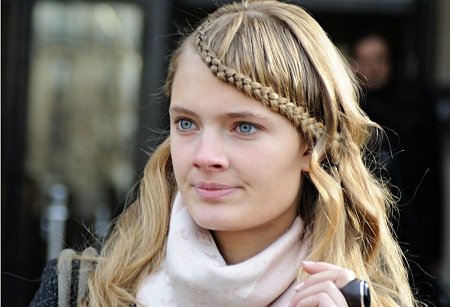 Another stunning beauty on the tennis court is the German tennis pro, Julia Gorges, who is currently seated on the number 36 position on the international ranking. Julia, who started playing tennis when she was just 5 years of age, turned professional in 2005. She has always idolized Roger Federer.
3. Ana Ivanovic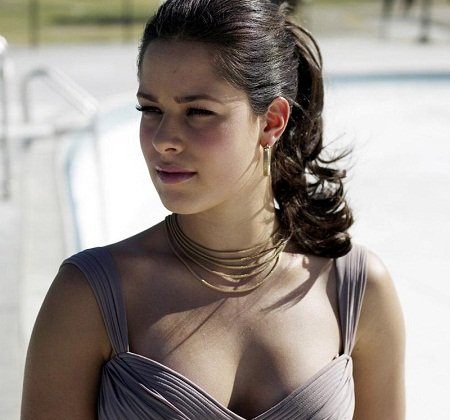 Featuring next on the list of hottest and most gorgeous female tennis players is the Serbian player, Ana Ivanovic who is currently on number 5 position in the WTA ranking. Ana is based in Switzerland, though she represents her country on the international arena. She has 15 WTA and 5 ITF titles in her kitty. She reached the number one WTA ranking in 2008.
2. Maria Sharapova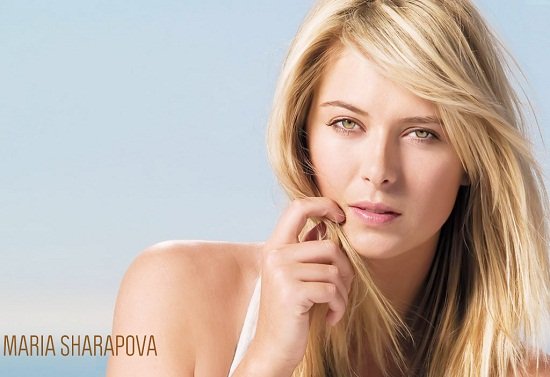 Maria Sharapova, the Russian tennis star is the next name to figure among the best looking tennis players. Her achievements include 33 WTA and 4 ITF titles in all. She topped the international rankings in 2005, though her current rank is number 2.
1. Eugenie Bouchard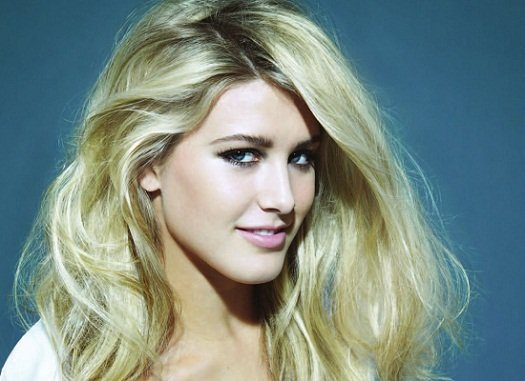 The Canadian tennis star, Eugenie Bouchard leads the list of most beautiful female tennis players in the world and rightly so. The stunning 20 year old beauty turned pro in 2009 and has won 1 WTA and 6 ITF since then. She reached the number 5 WTA ranking in 2014, though she currently occupies the number 7 spot.
Some other international tennis players who have been acclaimed for their amazing beauty and charm are Maria Kirilenko, Amandine Hesse, Klara Koukalova and Dominika Cibulkova. All these beautiful women have been roped in for several ad campaigns and photo shoots because of their appealing personalities.