Top 10 Famous English Writers of India and their Books
Writers and Authors are the heartbeat of Indian Literature Society.  With so many achievements and prizes now a day, both women and men writers became one of the major parts in Indian literature works. They spoke on various topics like feminism, communism, and the problem that every person facing daily, cultural differences and so on. Most of the writers wrote in the genre of fiction and thriller.They some times rise to the occasion and provide their thoughts about social issues that happening around the country. They also write about social inequality against women in society. Here are some of the best and well-known women writers in India.
This list provides Top 10 Famous English Writers of India and their Books.
10. Kiran Desai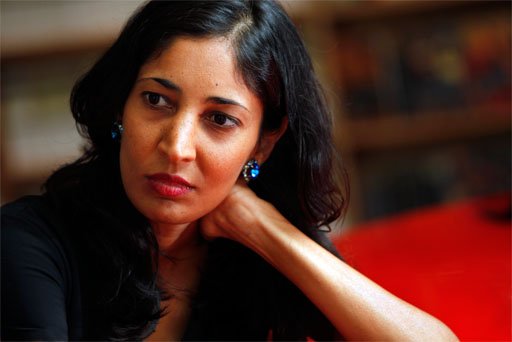 Kiran Desai is one of the best expat writers in India. She is the one who gives popularity in Fictions in writing. She is the daughter of Anita Desai, another well-known author. She was the author of 2006 Man Booker prize winning book The Inheritance of Loss which also National Book Critics circle fiction award. She was born on September 3, 1971. Her notable works are The Inheritance of Loss, Hullabaloo in the guava orchard. She is also awarded Berlin Prize Fellowship at American Academy in Berlin in the year 2013.
9. Preethi Shenoy
Preethi is one of the best Indian authors and she also nominated in Forbes list of 100 most influential Celebrities in India since 2013. She received so much praise for her books from various mass media. She was born on 21st December 1971. Her notable works are It's all in the plants, It happens for a reason, The one you cannot have, and The secret wish list.
8. Ashwin Sanghi
Ashwin Sanghi is one of the renowned writers in the genre of fiction-thriller. He wrote his books based some of the mythological and historical themes. He is one of the authors who retelling India's History in Modern Manner. His notable works are three best-selling books such as The Rozabal Line, The Krishna Key, and Chanakya's chant.
7. Rashmi Bansal
Rashmi is one of the best writers in Nonfictional literature. Her books are mainly based on the entrepreneurship to provide good encouragement to youth man and woman. She is the author of Stay Hungry; Stay Focused was the record breaking Indian Nonfictional book with the sales of over 5 lakh copies. Her other notable works are Connected the Dots, I have a Dream, Fellow Every Rainbow, and Take Me Home.
6. Vikram Seth
Vikram Seth is one of the great writers both in writing Novel and poetry. He was born on 20th June by 1952. He received many awards for his works such as Padma Shri, Sahitya Academy Awards, Pravasi Bharatiya Samman, and Crossword Book Award. His Notable works are The Golden Gate, A suitable Boy, An Equal Music and Poetry books, including Mappins, Three Chinese Poets, Beastly Tales, and All You Who Sleep Tonight.
5. Ravinder Singh
Ravinder Singh is one of the youngest writers in India. He was the author of five novels, namely I Too Had a Love Story, Can Love happens Twice, Your Dreams Are Mine Now, This Love Feels Right Now, and Like It happened yesterday. He was Born on the 4th of February 1982 in a Sikh family at Kolkata. He received good reviews for his Novel I too had a Love story, which was based on his real life story about his love. He wrote this novel after his girlfriend died in an accident before their engagement.
4. Anita Desai
Anita Desai is one of the best Indian Novelist. She received numerous awards for her work on Novels. She was born in Missouri to a German Mother, Toni Nime and a Bengali Businessman D. N. Mazumdhar on 24th of June 1937. She was shortlisted for Pulitzer prize for three times. Her novel Fire on the Mountain won her a prestigious Sahitya Academy award. Her 1984 novel In Custody was later released as a film under the same name. Her notable works are The Zigzag Way, In Custody, The village by the Sea, and Clear Light of Day. She also received the Parma Bhutan from Indian Government in the year 2014.
3. Salman Rushdie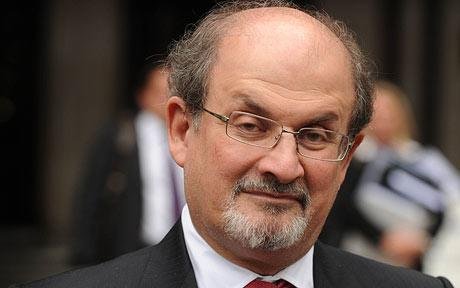 Salman Rushdie is one of the best and most controversial writers based in British India. He was born on 19th of June 1947. He won the Booker Prize in 1981 for his book Midnight's Children. His book Satanic Verses creates major controversy among the Muslims and he even receives death threat from all over the world. He was elected as Fellow in Royal Society of Literature. His notable works are Grimus, Shame, Fury, Shalimar The Crown, and Two Years Twelve Months and Twenty-Eight Days.
2. Arundhati Roy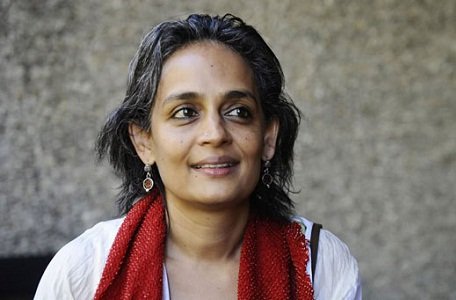 She is one of the best Indian writers on both fiction and non-fiction literature. She is a political activist involved in environmental causes and human rights. She was the author of the novel The God of Small Things which won her Man Booker Prize for Fiction in 1997. It was one of the best-selling books by non-expatriate Indian author. Her other notable works are The End of Imagination, The cost of Living, The Algebra of Infinite Justice, and Public Power In Age of Empire. She also received awards and appreciation like Booker Prize, Sydney Peace Prize, Norman mailer Prize etc…
1. Chetan Bhagat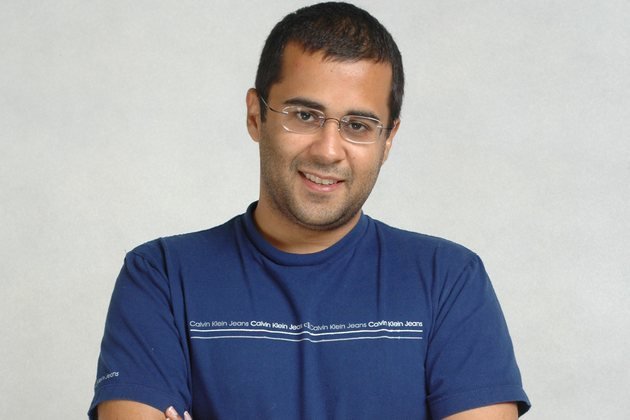 Chetan Bhagat was one of the best author, columnist, and Motivational Speaker. He is best known for Dramedy type of novels about Indian Youths from Middle-class Families. He is also one of the columnists for Daily Bhaskar and The Times of India about youth and their career development. He was the Best-selling author In Indian History told by The New York Times. His novels like 2 States and Half Girlfriend has been made into Bollywood movies under the same name. His other notable works are Five Point Someone, The 3 Mistakes Of Life, Revolution 2020, and One Indian girl.
So these are the top ten best English writers of the country who are loved by readers of every age and generation.
These are the top 10 famous Indian English Authors.
Save
Save