The Olympic Games or the so-called Olympics is known to be the most prestigious sports competition in the entire world that is happening every other 4 years. There are a number of competitions done in this particular most awaited sports even that are featuring lots of winter and summer sports. The Olympics is being participated by thousands of excellent athletes, representing their very own countries. The number of participating countries in this sports event is more than 200, which cannot be outnumbered by some other sports competitions held anywhere in the world.
Just in case you do not know, the Olympics was founded with the ancient Olympic Games as its main inspiration. The ancient Olympic Games was done in Olympia in the beautiful and progressive nation of Greece way back in the 18th century BC up to 4th century AD. In relation to this, here are the top 10 countries with the highest number of Olympic medals in the world that you might be very interested to know: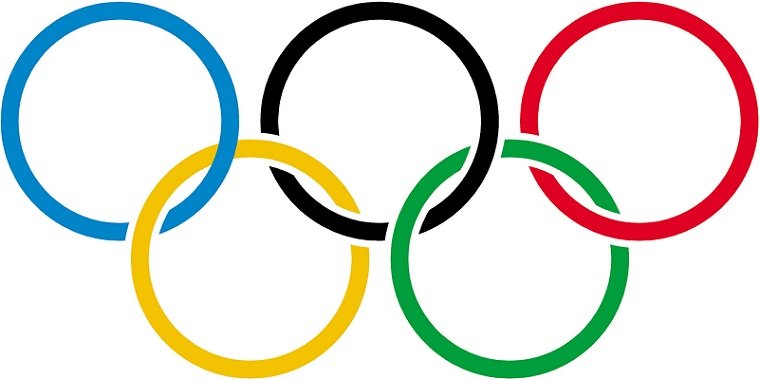 10. China (420 Medals)
China is actually a communist country that is exactly nestling in the east part of Asia. Such nation is known to be the most populated country the world has to offer. When it comes to tourist attractions, China will surely never be run out for that. What's even more interesting about this country is that it has hundreds of professional athletes ready to compete in the Olympics.
9. Hungary (476 Medals)
A landlocked nation that is specifically located in the central part of Europe, Hungary has Budapest as its capital city. This nation is very popular for its architectural landmarks such as the 19th Century Chain Bridge and Castle Hill. Hungary is very serious in training their athletes who will compete in the Olympics. Hence, it is no longer surprising why it has won a number of Olympic medals.
8. Sweden (483 Medals)
A Scandinavian country, Sweden has Stockholm as its capital city. This progressive and magnificent country is gifted with towering mountains, bountiful forests, deep inland lakes, and amazing coastal islands. Moreover, Swedish athletes are some of those very hard competitors in the Olympics. This answers the question why the country has 483 Olympic medals, all in all.
7. Australia (531 Medals)
One amazing fact about Australia is that it is a country and a continent at the same time. This country has very long coastal areas that belong to the Pacific and Indian oceans. Aside from the fact that the country is gifted with a number of breathtaking things that tourists will definitely love, Australia is also popular because of its excellent Olympic athletes who are bringing numerous Olympic medals in the nation.
6. Italy (556 Medals)
Italy is a progressive country in the continent of Europe that is extremely famous when it comes to a number of things such as mouthwatering cuisines, fashion, historic sites and the like. Who says Italian people are not that sporty compared to others? They are actually very sporty in nature, and their 556 Olympic medals so far can confirm it.
5. France (671 Medals)
Another very beautiful and constantly visited country in the continent of Europe is France. This is the popular choice of a number of lovers from all over the world when it comes to relationship-related travel escapades. Apart from that, France is also famous for wines and delectable original cuisines. The country is one very tight competitor in the Olympics, and all of the Olympic-participating countries know that.
4. Great Britain (779 Medals)
Great Britain is a country in the continent of Europe that is separated from the entire mainland of the continent. The North Sea and the English Channel are the ones that separate it from the others. The country is a very historic one, making it extremely famous in the world. Furthermore, Great Britain also became popular because of their excellent performance in the Olympic Games.
3. Germany (1,305 Medals)
Another European country that became popular in the Olympic Games is Germany. Such nation is known to be home for excellent athletes who dominate in the sports field where they belong. So far, Germany has a total of 1,305 Olympic medals, and this is something that Germans should be very proud of.
2. Russia (1,528 Medals)
If you have idolized the German Olympic athletes, then there is no way you will not also love the Russian athletes who are bringing a lot of Olympic medals on their beloved country. So far, Russian athletes have already brought 1,528 medals to the country from their winnings in the Olympics.
1. United States of America (2,406 Medals)
The United States of America is a very powerful country, making it to be very popular in the entire world and there's no question about that. However, this progressive country also became famous because it dominates in the Olympic Games in the past and even up to this very day. The country's more than 2 thousand Olympic medals can confirm to this fact.
These are the top 10 countries with the most Olympic medals. When it comes to sports, these nations are truly the ones that should be looked up to.