If you are trendy, have looked and want to make your face bright and toning-free, you will definitely use foundation. The reason behind this is that it offers a great look to a face. However, of you have a great look like a princess of the fairy tale then might be but, generally, every girl uses foundation. It makes your skin flawless and it is a base so you as women will never miss out to use it. Not only it helps in brightening your face but it also protects you from dust and skin related issues too.  There are different foundations available in the market these days which are used with the help of water.
Few of them are listed below which are popular among women:
10. Lotus Pure Radiance Foundation
This foundation is available from Lotus and at Rs.220 only and it offers good skin after applying. It is a long lasting foundation available in the market. It is also available in six shades and offers a great skin as well.
9. Revlon Touch and Glow Cost
Few Foundations may gift you a natural and toning-free skin and this Revlon foundation is one of them. It is available at Rs.280 in the market. If you have any imperfections in your skin, this will help you in covering it as well. it offers the dewy and soft look.
8. Lakme Face Magic Daily
Every girl loves to use products of Lakme as they are long lasting and offers a good glowing skin as well. This foundation is also working on the same platform. It is available easily everywhere and also it is possible to buy it as it of Rs.180. this foundation works well and does not feel heavy after applying it to your skin.
7. Smashbox Photo Finish
If you are going for a good quality foundation then apply this foundation which is economical to your pocket as it comes for Rs.2700 and also it is healthier for your skin too. This foundation works well if applied with a moisturizer and offers a glowing skin.
6. Beauty Matte Control Foundation
Oriflame is not a new brand onto market among manufacturing beauty and health related products. This time, it comes into the foundation and this product is available at an affordable price. It offers tone free skin and is a long lasting product too.
5. Lakme Absolute White Intense Skin Cover Foundation
If you are looking a perfect product that will protect you from harmful rays of the sun and also keeps your skin toning-free at the same time, Lakme launched this product for you. Being a prominent brand in the market, Lake offers this product to you at a price of Rs.585 and it is having Vitamin B3. This helps your skin glowing in the sun and also gives the flawless complexion.
4. Lakme Silk Natural Foundation
Lakme is a brand that launches different products under the same category with different specifications. Within foundation, this is a different product which is not only good to use but is also affordable. You do not have to use anything else if you are using this foundation on yourself. Also, this foundation is applied, tried and tested by many people and they appreciated it. It is available at Rs.350.
3. Maybelline Pure Makeup
If you are looking for a long lasting product under the context of foundation then try this product from Maybelline. If it is applied with water and in right manner, it is effective. It is also available in just Rs.1110 in India. Breakouts and acne are also controlled by this product.
2. Lakme Invisible Finish Foundation
The big brand like Lakme is also manufacturing foundations and they are prominent for this purpose in the market. It is easily available on shops and one can buy it online too. It is available of only Rs.225 here. Its main content is SPF 8 which will avoid problem going out in sun. As it is used with water, it will not be heavy to apply. This also provides healthy and glowing skin in just fewer days.
1. MAC face and Body Foundation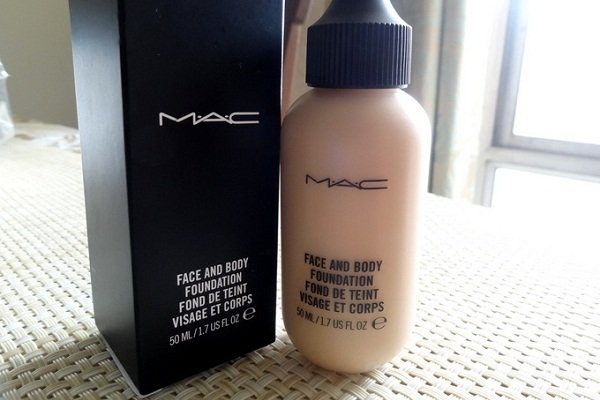 If you are new to use the foundation and if you love to experiment with your skin, try this foundation and you will love by its use and its various benefits. It is beneficial for any skin tone. It is a portable and lightweight foundation. It does not require much coverage unless you use it with any other foundation. This MAC face and body foundation is available for Rs.5239 in India.
I hope you are now clear about the foundations available with their maximum prices and you can make a choice that which one is best for you. It is always important being a good buyer that you should keep all the information ready while going to purchase the product in the market.
Save