Soaps make an essential commodity that comes into daily use. The Indian population, most of which is in the middle income group, looks for soaps, which are reasonably priced but are good in quality too. There are a number of leading brands of soaps in the Indian market, which satisfy the criteria people look for.
Here is a list of top 10 best soap brands in India:
10. Hamam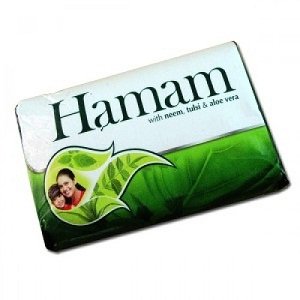 One of the oldest and most popular soap brands in India is Hamam, a product of Unilever. It is herbal soap, based on natural ingredients like tulsi, aloe vera and neem. These lend you smooth and fair skin without having any side effects like dryness and rashes.
9. Lifebuoy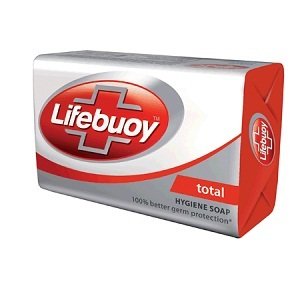 Lifebuoy is also a product of Unilever and one of the oldest soap brands in the India market as it dates back to 1895. This gives it a reputation of trust as it gives you healthy and germ free skin, without making it dull or dry.
8. Medimix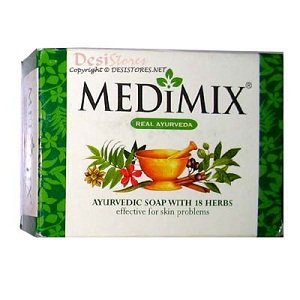 The next name on the list of top 10 best soap brands in India is that of the Ayurvedic soap called Medimix, which is a product of Chennai based company called Cholayil. The soap is made using potent herbal ingredients and makes your skin smooth and radiant.
7. Cinthol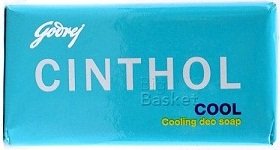 Cinthol is a product of the leading company called Godrej and is available in variants like Original, Cool, Deo and Strong. The brand has a fair share of the market because it provides lasting freshness and also makes your skin fair and beautiful.
6. Mysore Sandal Soap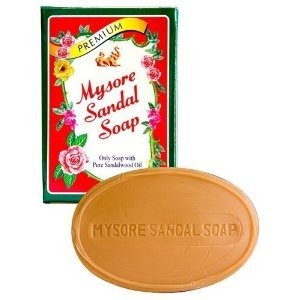 A product of Karnataka Soaps and Detergents Limited, Mysore Sandal Soap is another revered soap brand in India. This soap has the goodness of pure sandalwood oil, which makes it effective for gently removing dirt and grime from the skin and countering acne. It also lends a wonderful aroma and makes the skin fresh and glowing.
5. Santoor
Another sandalwood oil based soap is Santoor, which is also enriched with turmeric and these ingredients work together to give you youthful and clear looking skin. A product of Wipro, Santoor Sandal soap has an avid fan following amongst women of all ages in India.
4. Dettol
Dettol is a medicated soap brand, while is one of the oldest and most trusted in India. Available in a number of variants, this soap brand is known for its anti bacterial action and provides protection against bacteria and germs. It comes in Original, Skincare, Cool and Re-energize variants.
3. Pears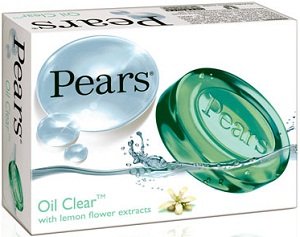 Featuring next on the list of top 10 best soap brands in India is Pears, a product of Hindustan Unilever Limited and one of the oldest runners in the Indian market. Pears is much acclaimed because it is soft and gentle on the skin and makes it radiant and moisturized without robbing the skin of its natural oils. The mild smelling soap bar is available in different variants for diverse skin types.
2. Lux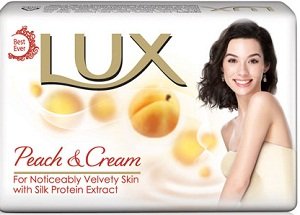 Lux is a soap brand which is known to each and every person in India because it is one of the best sellers in the country. It offers a great variety in soaps to cater to different skin types and is priced affordably too, which makes it the favorite soap in India. Again a product of Unilever, Lux has ruled the market for decades and carries the tagline of the beauty soap of film stars.
1. Dove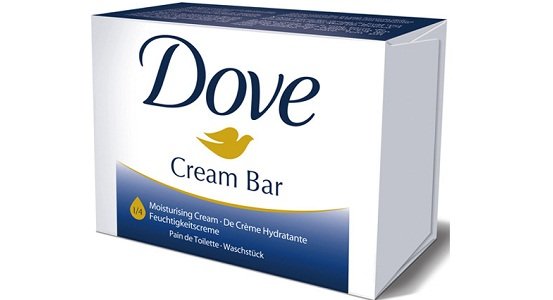 Dove is the undisputed leader amongst the soap brands available in the Indian market. Dove soap is formulated with moisturizing milk formula, which makes it gentle on skin. It comes from the trusted company Unilever and is ideal for all skin types, as it is effective for reducing dryness and at the same time, it does not make your skin oily and sticky.
Pick one of these soap brands for youthful skin along with freshness that lasts all day long.