Shampoo is one of the best cleansers used to keep hair from dust, oils, dandruff and also other hair damaging substances. Various kinds of pollutions in the current environment causes a serious hair damaging problem to the people and shampoo is used to avoid that kind of hair damage issues. Shampoo is now one of the inseparable one in our daily cleansing activity. There are numerous shampoo brands are available in Indian Market. But some of them get succeed in capturing a place in people's mind about shampoo.
Here are the top 10 brands which are best-selling and most used by Indian Peoples.
10. Biotique Shampoo

The Biotique is one of the Ayurvedic based company which is famous for its herbal skin care and hair care products. This shampoo is 100% safe for use. It doesn't have any harmful substance and also has no side effects of using them. They produce shampoo from natural ingredients and it has various types like Green Apple, Soya protein, Margose and Walnut bark shampoo. The price of this shampoo 200ml bottle is Rs. 124 only.
Read also: Top 10 Best Shampoos For Dark Hair In India
9. Himalaya Herbal Shampoo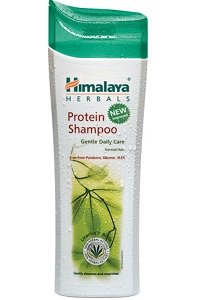 This is one of the products of very well-known pharmaceutical company. It was founded in 1930. This shampoo product is launched in 2009 and it contains herbs and oils only. They product this shampoo by using some Ayurvedic formula and it also contains natural ingredients like Grape seed, Aloe Vera, rosemary, amla and so on. The price of this shampoo is ranged from Rs. 100 to Rs. 1500 according to their size and also uses.
Read Also: Top 10 Best Ayurvedic Anti Hair Fall Shampoos in India
8. Clinic Plus Shampoo

This is one of the best and well-known shampoo in India and it is produced by one of the biggest company Called Hindustan Unilever. Peoples in India have used this shampoo for years and it is one of the popular brands among them. It contains milk protein, which helps to stop the hair fall. It has three types Health, anti-dandruff, and normal. It is available in various sizes and various prices from 1 rupee sachet to 180 rupee  bottle.
7. Sunsilk Shampoo

This is also one of the common and well-established name among Indian people. This also the product of Unilever and it was established in 1954. There are 6 varieties in this shampoo and they are perfectly straight, Nourishing soft & smooth, lusciously thick and long, radiant shine, stunning black shine, hair-fall solution and Natural recharge shampoo. These different types are for different benefits. This brand is also available from 1 rupee sachet to 350 rupees 650ml bottles.
Read Also: Top 8 Best Anti Hair Fall Shampoos in India
6. Head & Shoulders Shampoo

This is one of the top brands in not only in India but also in the world. It uses the chemical called Zinc Pyrithione to remove dandruff and don't let them come again. This shampoo also nourishing silky smooth and shining hairs to the user. It is one most used brands in India. It is also available from 3 rupee sachet to 475 rupees the 675ml bottle.
Read Also: Top 10 Best Anti dandruff Shampoos in India
5. Tresemme Shampoo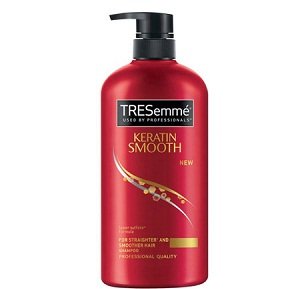 Tresemme is one of the best products available in the market and it is also used by hair care experts around the country and also in the world. There are 6 different kinds of shampoo available in the market under this name. This shampoo brand has five different shampoo types to take care various problems.This shampoo is rated as one of the best shampoo by hair care experts for various problems related to the hair. This shampoo is available at Rs. 353 for 580 ml bottle.
4. Pantene Pro-V Shampoo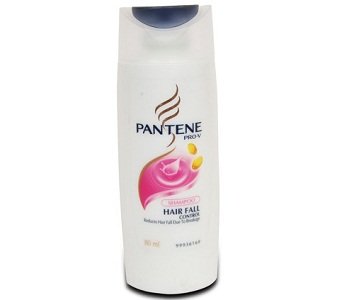 Pantene is one of the best-selling shampoo in Indian Market. It is one of the oldest and most used brands of shampoo in India. This shampoo comes in two different types and they are Pantene's silky smooth care and also anti-dandruff shampoo. This shampoo will fight against dandruff, weakness, dryness and many other hairs related problems. This shampoo is available at Price of Rs. 320 for 650 ml bottle.
3. Dove Shampoo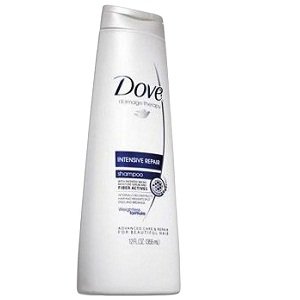 This is one of the fastest and best shampoo brand in the country. It was established in 2007 but within just a 9-year span it reaches the best shampoo and most used shampoo category. This shampoo is available in the sachet as well as the bottle. The dove shampoo brand has three different types of shampoo. This will help the hair to look smooth and makes them healthy. This is available at the rate of Rs. 450 for 650ml bottle.
2. Matrix Bialoge Shampoo

Matrix Bialoge is the commonly used hair shampoo in most of the saloons across the country. Around 20,000 salons across the country uses this shampoo brand. They have different types of shampoo for all of the hair related problems, including oily, dry and frizzy hair and also for extremely damaged hair too. Most of the people use this brand and it is recommended by most of the saloon shops. The price of this matrix bialoge of 400 ml bottle is Rs. 988 only.
1. L'oreal Paris Shampoo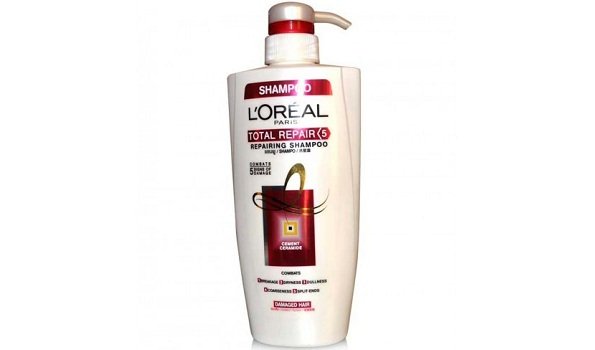 L'oreal Paris is the best-selling shampoo brand in India. It is one of the most used shampoo brands across the country. This shampoo is the best solution for hair, dandruff and hair dryness and various other problems. They are available in 5 various types. The price of this shampoo is Rs. 457 for 450 ml bottle.
The above 10 are the best-selling and leading shampoo that was used by the most number of people around the country.
Save
Save