Magazines play a vital role in the field mass media. Magazines are one of the best media of entertainment in paper form. They provide each and every detail about the happenings in politics, cinema, health tips and various other information. They already became part of most of Indian People's life. In most of the state's, Magazines have the immense fan base. Even though the technology is improving from paper to online the craze of magazines never fade. Most of the magazines are providing valuable information about Business and other things.
Here is the list of top-selling Magazines in India.
10. Jagran Josh
Jagran Josh is a weekly magazine published by Jagran Prakashan Limited. It is one the leading mass media group which releases newspapers, magazines, and online magazines. Jagran Josh is one of the best-selling magazines in India which was released in the Hindi language. It contains all the current affairs and also some General Knowledge based contents which makes it most useful for the students who studied for competitive exams like UPSC examination and other state and central examinations. It has more than 8 lakh readers around the country.
9. Manorama Thozhilveedhi
Manorama is one of the leading newspaper group in India basically in the Malayalam Language. This magazine from Manorama is a weekly Magazine which provides information about job vacancy details to the peoples who are looking for jobs. It gives job vacancy details in both private and public sectors. This also contains various kind of general knowledge contents which is more useful for job seekers. This magazine has the readership of more than 9 lakh.
8. Mathrubhumi Arogyamasika
Mathrubhumi is another leading Malayalam newspaper company. This magazine from mathrubhumi is all about health. It is one of the best-selling health magazines in India. it is a monthly once magazines which cover all the health tips needed for the people. This magazine was first launched in the year 1997 and provides one of the finest articles to the readers about Health-related tips. The total readership of this magazines is nearly 10 lakh read by only Malayali peoples across the country.
7. Grih Sobha
Grih Sobha is one of the leading magazines mainly for women readers. It was launched in the year 1979 as a monthly magazine which was released by Delhi Press group. Now it comes to readers in a bi-weekly magazine. This was one of the best-selling women's magazines in India. This magazine is all about women like their issues in the society and has the separate page for short stories, advice column which was written by most of the experts in the related field. It has a readership of more than 10 lakhs and its headquarters is in Delhi. it was published in 8 Indian languages including Hindi.
6. Samanya Gyan Darpan
With more than 13 lakh viewers Samanya Gyandarpan is one of the best-selling Hindi magazines in India.  this magazine is mostly used by the peoples who are competing in most of the state and central government exams and other competitive exams. This magazine covers the vast range of current affairs around the world and it also provides good General Knowledge content to its readers.
5. Saras Salil
SarasSalil is multi-language fortnightly Magazine with the readership of more than 1.35 million readers all over the country. It was first published in 1993 as a Hindi Magazine later expands its circle to publish it in 5 different languages including Hindi. It is one of the best-selling Hindi Magazine as per IRS 2012. It contains all type of contents including politics, sex, fiction and entertainment. This is one of the magazines that contain all the contents to have in a magazine.
4. India Today (Hindi)
India Today is one of the leading fortnightly magazines in the country. This edition of India Today comes in Hindi Language and provide every content about politics, cinema, sports, health tips in the Hindi Language. This is the second best-selling Hindi magazine in India. This magazine has around 1.36 million readers in India.
3. India Today (English)
India Today was first established in the year 1975 by Vidya Vilas Purie along with his daughter Madhu Tehran as editor and his son Aroonpurie as its publisher. This is one of the Leading India Based English Magazine which has more than 1.63 million readers. Now, India Today expands its circle to other 4 languages like Hindi, Malayalam, Tamil, and Telugu. This is one best-selling Multi Language magazine in India. the headquarters of this magazine is in Noida, Uttar Pradesh.
2. Pratiyogita Darpan
This magazine is another one which particularly focuses on the General Knowledge and current affairs portion. This is the leader of all another magazine in that category it also provides the various current affairs update for the people who preparing civil services examination. It contains all the current affairs in the format of World This month, Sports, Economics, Science, technology and other important updates about the current affairs in India. This magazine has the readership of nearly 1.68 million.
1. Vanitha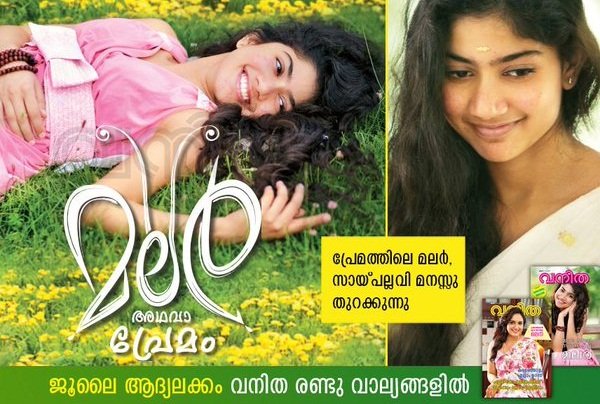 Vanitha is the best-selling magazine in India with the readership of more than 23 lakhs. It is also the fortnightly magazine in the Malayalam language. It was owned and Published by Malayala Manorama and it was first published in the year 1975. It contains various contents like Health Tips, Beauty Tips, Entertainment, Politics and entertainment. This Magazine also has the separate page for Cooking recipes.
These are the best-selling magazine in India. Most of the magazines are from Malayalam and Hindi which makes it clear that most of the Malayalam and Hindi Speaking peoples like to read magazines.