Top 10 Best Room Fresheners in India For Longtime Fragrance
Room fresheners release chemical molecules that makes your home space nice smelling and makes it hospitable. It also counters the malodor and smell already present.Room fresheners are available in the form of sprays and gels. It makes the home environment fragrant for your friends and relatives. Sometimes our home smells bad because of left over food or wet clothes or due to baby's diapers,by just a spray of room freshener you can get rid of the foul smell. Room fresheners also provide a calmness and refreshness to the ambiance.
There are room freshener brands available keeping each section of the society in mind and will not burn a hole in your pocket. Here we list India's top 10 room fresheners along with the price.
10. Park avenue room freshener
Park avenue not only provides men's deodorants but has also emerged in the field of room fresheners with 100% natural products that fills your room with floral scent and brings calm and serenity in your life. The park avenue room fresheners are available at an affordable price in four natural fragrances namely jasmine, Lavender, Rajnigandha and Rose sandal and will fill your room with natural floral earthiness and bring you calm.
Price: Rs.105
9. Airwick aqua mist
An offering of Airwick, this range is good looking with the liquid inside a bottle spray and has a nozzle with a fine infiltration which helps to spray the aqua mist.You will fall in love with the fragrances including jasmine and lavender flowers.This long lasting air freshener is priced suitably.
Price: Rs.149
8. Air wick's aqua float
Air wick's aqua float combines oceanic scented with a floral note.so if you love the fresh scent of a morning ocean in your home, this is the room freshener for you. Packaged in a 300 ml Bootle and priced effectively.This is a steal.
Price: Rs.105
7. Odonil wild fantasy room freshener
Odonil will charm your senses with a playful fragrance and is available in solid and aerosol form at inexpensive prices. This fragrance will give you a lasting effect.
Price: Rs.98
6. Airwick velvet rose
This air freshener has the essence of rose extract with an exotic fragrance. Available in solid as well as aerosol form, Airwick will keep the smell away from your home.
Price: Aerosol can at Rs.99, Electric air freshener at Rs.149
5. Airance automatic air freshener
With the advent of technology, room fresheners are also becoming advanced. Airance is a remote controlled room fresheners which dispense the room fresheners at pre-determined intervals automatically. It comes in magnolia and other fragrances. These kind of air fresheners are a must have at public spaces like malls, shops, etc., but they can be used for your home as well.
Price: Rs.2998.
4. Odonil Room freshener
Odonil is famous for its range of bathroom fresheners and room fresheners. Odonil's room fresheners are available as aerosols and has a lot of variety to choose from jasmine, rose , lavender and sandal.These room fresheners will add a zing to your home space.
Price: Rs.60-Rs.100
3. Godrej Aer Room freshener
Godrej aer provides a range of aerosol air fresheners which comes in four beautiful fragrances petal,musk,fresh and cool and has 300 ml liquid in each bottle.These fragrances will keep your home fragrant and will hide any kind of malodor. The pricing is suitable for every category of people and the packaging looks beautiful. Godrej aer also has gel fragrances for its car range.
Price: Rs.140
2. Ambi Pur Room freshener
Ambi pur has come up with a non inflammable range as the product is obtained from water combination. But you may have to shell out a little extra money since this room freshener is priciest in this range. The Ambi pur air freshener range come in different fragrances such as pink flower, ocean blue, Aromatherapy white lilies and the lavender with non- allergenic scents in 275 ml bottles that are supposed to be healthy and safe. Ambi Pur is also offering car fragrances.
Price: Rs.169
1. Airwick electric room freshener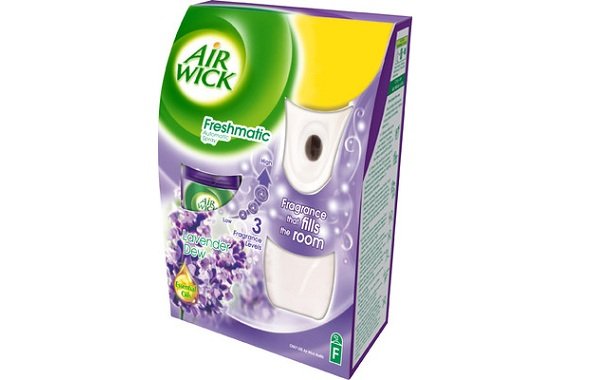 It releases pleasant fragrance continuously and helps create a fresh and fragrant environment in your home. It comes in three different fragrances velvet rose, Mystic sandal and jasmine, and Lavender dew drops. The price is suitable for people from lower to middle class.one pack gives 3 months of fragrance.
Price: Rs.99-Rs.198
The choice of room freshener may vary from people to people depending on the price and requirement. But the fragrance of the room freshener also decides the liability of a particular product and each brand provides a variety of fragrances to choose from so choose your room freshener suiting your taste and requirement and give your home a nice and cozy feel with a touch of room freshener.
We hope you enjoyed this article and found it to be more informative and is of more useful. Here we listed the fragrances that help you a lot in selecting for your future use and also to amaze others with your new fragrance.
Save
Save