Public sector Industries are those that are owned and managed by the Central or State governments or their agencies. They are broadly classified as Central public sector enterprises (CPSEs), Public sector Banks (PSBs) or State level public enterprises (SLPEs). The government holds 51% or more shares of the CPSEs. Depending on the degree of financial autonomy given, the public sector undertakings are called, Maharatnas, Navaratnas and Miniratnas and there are category 1 and 2 within the Miniratnas. Public sector companies generate ample employment opportunities and also provide quality products and services.
Top 10 Best public sector companies are enlisted here
10. Power Finance Corporation Limited (PFC)
Founded in 1986, this Navratna status public sector company and its 9 subsidiaries, provide financial services. It generally, provides financial assistance to power and infrastructure projects. The Central Power Companies, State Electricity Boards, Private power companies are a few set ups which take financial assistance from this organization. It has won the CBIP Award for Best Power Financing Company.
9. NMDC Limited
NMDC Limited is a public sector company with its headquarters in Hyderabad, started in the year 1958.This company is engaged in the exploration of various minerals and ores like iron ore, magnesite, graphite, dolomite etc. and enjoys the Navratna status. It has emerged as the leading producer of iron ore and has 4 mines in operation in India.
NMDC also produces about 2.5 lakh tonnes of silica sand each year through its silica sand mine in Uttar Pradesh.
8. Bharat Petroleum Corporation Limited (BPCL)
Incorporated in 1952, this Navratna status public sector company is a fast growing company. It is leading producer of oil and gas in the country and has its headquarters in Mumbai. It is a state run public sector company, run by the Maharashtra government. It has refineries at Cochin, Mumbai, Bina (Madhya Pradesh) and Numaligarh refinery at Assam. The businesses of this company are divided into seven SBU's like, Retail, LPG, Refinery, I&C, Aviation, Gas and Lubricants.
7. Bhilai Steel
Bhilai steel plant which is the major producer of steel rails, wide steel plates and other structural steel products is located in Bhilai in the state of Chhattisgarh. They are the sole suppliers of the longest rail tracks, which measure about 260mt, in India. They also produce and market chemical by-products from its coke ovens and coal chemical plant, set up with the help of the USSR. It is the largest and most profitable production facility under the Steel Authority of India flagship.
6. BHEL
Bharat Heavy Electricals Limited isa large engineering and manufacturing company,which undertakes all aspects, such as designing the product, engineering, manufacturing products to meet the specifications,testing, commissioning andfollowing it up with service for a wide range of products across a wide range of core sectors such as transportation, transmission, renewable energy, oil and gas, power, water and defence offering more than 180 products to meet the needs of these sectors. BHEL has become a global giant by having an installed base of over 170 GW of power generating equipment globally. It has branches in different states of India and also enjoys overseas footprint.
5. Power Grid Corporation of India Limited (PGCIL)
Started in Gurgaon in the year 1989, PGCIL a Navaratna status unit, transmits electricity throughout India through its transmission lines and over 190 substations, which form a network of over 1.16 lakh kilometers. It is present in 15 other Asian countries, apart from India.
4. Indian Oil Corporation Limited
Indian Oil Corporation enjoys the Maharatna status and its product includes Crude oil, kerosene, petrol and diesel. It was started in 1964 and it is one of the leading oil and gas companies in India. It has 10 refineries, which can refine up to 60 million metric tonnes per year and enjoys a considerable share in this segment.The headquarters is in New Delhi. .  It is the 18th largest petroleum company and ranks no. 1 among the national oil companies in the Asia- Pacific region in Petroleum trading and the 5th most popular brand in India.
3. NTPC Limited
NTPC Limited, founded in 1975 is engaged in the generation of electricity. New Delhi is its headquarters. It has more than 20 powerplants in different parts of India. It enjoys Maharatna status and has more than 24,000 employees. NTPC Limited has won many awards continuously, for its excellent performance in electricity generation.
2. Oil and Natural Gases Corporation Limited
Founded in 1956, ONGC Limited is a Maharatna company andit is engaged in the exploration and production of oil and gas. It is one of the leading public sector company, with its headquarters at Dehradun. ONGC accounts for the major share of oil and gas production in the country. Through its subsidiaries ONGC Limited operates in 10 countries in the world and also performs corporate social responsibility activities.
1. Coal India Limited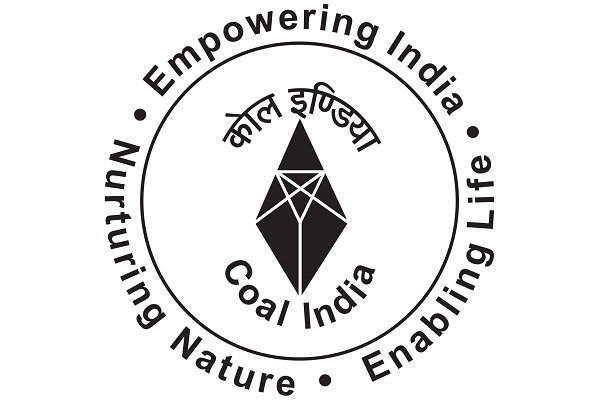 Coal India Limited,enjoys the Maharatna status and has more than 400 coal mines, located in different parts of the country. The headquarters is in Kolkata and it also has subsidiaries like Central Coal Fields Limited, Western Coal Fields Limited, Northern Coal Fields Limited etc. It was incorporated in 1975 and accounts for 80% of the coal production in India.
Presently, if you take into account all domains, there are about 250 Public sector undertakings. There are a few which are not performing well, but most of them are doing well and may even find their way into the top 10 list in  the future.