In this 21st century almost everything has become internet based. The continuous process of working on the computers, laptops gives a backseat to the health making the modern era much more stressful. Late hours of working cause lots and lots of problem such as back ache, neck pain, soreness, sprains and many other problems which is caused due to muscle and joint stretches. Apart from these working hours, long distance driving also stresses the joints and muscles to a great extent.
Now days, it is seen that there has been a great increase in the demand of the pain relief creams and sprays and they are proved to be quite effective in relieving the pain instantly or within a very short span of time.
How does pain relief creams or sprays work?
Pain is a tough thing. You can feel low and bad while you suffer from severe pain. However, at present, you can rely on some pain relief creams that can give immediate relief from the same. The most severe thing is when you experience joint pains. It becomes intolerable with time. The invention of pain relief creams can make you feel good for some time. However, it would help if you relied upon the best ones. They work like magic and give you immediate relief.
What is the mode of action of pain relief creams?
You might be interested to knowing about the functioning of pain relief creams. In this part, you will learn about its working process. As per the Physiotherapists, there are some elements in the spray that help to get rid of the pain. Let us explore that.
It is found that elements like Ibuprofen are present in the sprays. It works great on inflammation issues. On the other hand, it also works great with swelling and tenderness part. This is good. That is why most physicians prefer using sprays for any type of pain.
There is another element named Salicylate. They work effectively on the mind to deal with the pain. This element stimulates heat on the skin that allows the mind to realise and feel that there is no more pain in the body. This element is also responsible for calming the nerves of the body.
You will get sprays that create and form a skin on the injured part. It does not absorb the flesh or blood from the body. What it does is create a layer of seal to absorb the moisture. This reduces the pain to a great extent.
If you have pain from burns and other injuries, you must prefer using sprays that have liquid paraffin. This will soften the injured skin and reduce the pain in that area. It is preferable in cases where there is a pain from burns and injury.
Moreover, you can also rely on eucalyptus oil to treat any arthritis pain. It is good to deal with such issues.
With the invention of pain relief sprays you can stay away from this tough situation, at least for some time. But you must consult a physician as early as possible to get a permanent solution. It is the element of the spray that works like a wonder.
Here we present the top 10 best pain relief creams/balms/sprays In India:
Top 5 Relief Sprays In India

5. Omni Gel Pain Relief Spray
Made up of aerosol formula, this is a proven and hence tested spray basically popular for instant relief from back pain, all kinds of sprains and body ache. Without making an effort it gets absorbed in the body and provides quick relief. In the hour of need it can be applied as a quick remedy and could be carried easily along on long trips and tours.
4. Amrutanjan Joint Muscle Spray
It is very convenient and easy to apply. The amrutanjan spray gives a cooling and soothing effect to heal the pain in minutes. An instant relief is experienced in case of muscular pains and other injuries like sprained neck and many more. This gives a soothing effect on skin as far its herbal properties are considered
3. Moov spray
It is made with non-greasy formula, moov is the most popular name for shoulder and neck pain reliever. It also comes with wintergreen oil which acts instantly and effectively on swellings, giving quick relief from pain. In India moov is a household name and is quite popular among Indians due its instant healing process.
2. Relispray
Relispray is an natural pain reliever made from an ayurvedic formula which is a non-greasy formula and is 100% natural. Relispray is very easy to use and apply which penetrates faster and more deeply in very short span of time which is proved to be very effective in relieving muscular pain. It is safe to apply as it is made from natural and cooling formula.
1. Volini Spray
India's one of the fastest selling relief spray. It has captured a large segment of market in almost every part of India. It's nano formula makes it eligible for giving instant relief from soreness, neck pain, back pain, sprains, strains and all other types of joints and muscular pain
Top 5 Relief Creams/Gel/Balms In India

5. Himalaya Herbals Joint and Muscle Rub
It is a highly popular pain relief cream in manufactured in India. It has shown very effective results regarding back and joint pains. Its additional properties help in reduction of swelling and unbearable pain. It also helps in improving circulation of blood. Himalaya brand is 100% safe to use.
4. Himani Fast Relief Ayurvedic Pain Relief Ointment
This ointment is basically for all kinds of pains such as joint, muscle and back pain made up of Nilgiri oil, Lavang and Gaultheria giving effective results. Because of its herbal properties it gets into the skin smoothly resulting in absorbance of pain within very less time.
3. Iodex Fast Relief Multi Purpose Pain Balm
Made up from aayurvedi and a natural formula, an instant reliever multi-purpose balm basically used for headaches and all other kinds of pains. It also gives relief in different kinds of muscular pain and arthritis. Iodex is an old brand and though popular used in India.
2. Moov Pain Relief Cream
One of India's fastest and highest selling cream brand; this has captured the significant part of Indian market in this segment. It helps in getting rid of fatigue, strains, sprains and stress due to the presence of Nilgiri oil's, tarpin oil's and mint flowers herbal effect.
1. Ranbaxy Volini Real Pain Relief Gel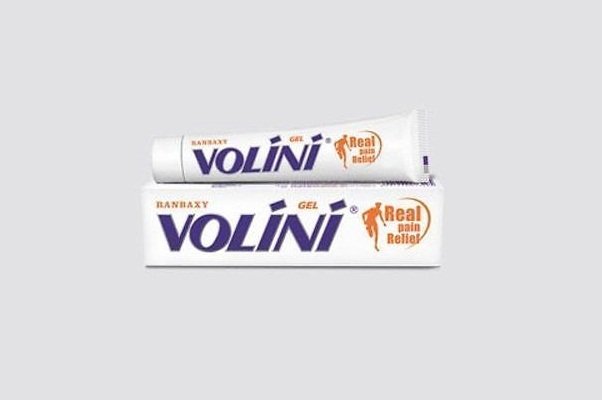 When it comes to the creams segment, volini from the brand Ranbaxy is the most trusted and liked brand undoubtedly in the relief of pain. Its quick absorbing nano formula eliminate different types of sprain, back pain, arthritis, shoulder lesions, joint pain, shoulder pain, joint pain, muscular pain and any other problems related to pain is healed. Due to its herbal and natural formula, it is very convenient to apply without causing any kind of irritation or harm to the skin. And by nature it is non-greasy.
Pain Relief Creams Precautions
Pain relief creams are topical medications that are applied directly to the skin to provide localized pain relief. They can be used to treat a wide range of conditions such as arthritis, muscle pain, back pain, and soreness. However, it is important to be aware of the precautions and potential side effects associated with using pain relief creams.
Here are a few precautions to keep in mind when using pain relief creams:
Read the label carefully: It's important to read the label carefully and follow the instructions for use, including the recommended frequency and duration of use.
Allergic reactions: Some people may be allergic to the ingredients in pain relief creams. If you experience an allergic reaction, discontinue use and seek medical attention if necessary.
Avoid eyes and mouth: Pain relief creams should be applied only to the skin. Avoid contact with eyes and mouth as it can cause irritation or other problems.
Avoid broken skin: Do not apply the cream on broken or irritated skin.
Medications interaction: If you are taking any medications, it's important to check with your doctor or pharmacist before using a pain relief cream. Some creams may interact with certain medications.
Pregnancy and breastfeeding: Some pain relief creams may not be safe for use during pregnancy or breastfeeding. It's important to check with your doctor before using any pain relief cream if you are pregnant or breastfeeding.
Avoid prolonged use: Prolonged use of pain relief creams can lead to skin irritation or allergic reactions. If you're using a pain relief cream for an extended period of time, it's important to monitor your skin for any changes.
We henceforth came to a conclusion that pain relief creams and sprays are the most effective remedy that can be used for pain such as muscular pain, back pain, joint pain, and different kinds of sprains, soreness, and fatigue. Creams and sprays in the above listing are mostly made up ayurvedic and natural components whose nano formula directly gets absorbed in the skin directly, resulting in instant relief and penetrates deeply and its effectiveness in very less time  or say in very short span of time. These creams and sprays with natural and herbal formulas helps in healing the pain without any side effects.
These creams and sprays are easy and safe to apply without causing any harm to the skin. These are very easy and convenient to carry.