When the national or state government takes over the private industry, assets or organization into a public ownership as per an Act or ordinance or order, the process is termed as Nationalization. In 1969, about 14 private banks were nationalised and later in 1980, another 6 private banks were nationalised. In other words, nationalised banks are acquired from individuals through an act or order, while the government holds majority or part of shares in public sector banks. At present, there are about 19 nationalised banks in India.
Top 10 nationalised banks in India are listed.
10. Corporation Bank
Corporation bank was established in 1906 and nationalised in 1980. Presently it has about 3,000 branches. About 3,200 ATMs are available throughout the country. It is a leading nationalised bank, which provides all core banking services promptly and serves the customers well. It has a market Capitalization of Rs.4,079crore at the beginning of 2016.
9. Indian Bank
It was founded by V. KrishnaswamyIyer, with the help of the NagaratharChettiar led by Mr.RamaswamyChettiar. Later, Annamalai Chettiar was inducted into the board and it started working from 1907. The Bank was nationalised in 1969. Now, it has 2500 branches and 66 extension counters. There are 755 ATM machines spread over 225 locations nationwide. Internet banking, wealth management, educational loan and mobile banking are some of the services offered by this bank.
8. Indian Overseas Bank – IOB
IOB was established in 1937, by Chidambaram Chettiar for two main purposes, to encourage overseas banking and carry out foreign exchange operations. It was nationalised in 1969.  Presently, it is an ISO certified, 100% networking status and CBS status bank and the first to have the latest Digital banking software, Finacle, a 10 suite package from Infosys. There are about 3300 ATMS all over India. It has 8 overseas branches and representative offices in a few foreign countries.
7. Syndicate Bank
T M APai, Upendra Pai and Vaman Kudva established this bank known as the Canara Industrial and Banking Syndicate in Udupi, way back in 1925. It was nationalised in 1969. The headquarters was shifted to Manipal, Karnataka, India. Presently, there are over 3500 branches in India offering all core banking services and e-banking services. It has achieved the rare feat of opening 1 million new customer accounts within a span of 3 months. The profit generated is about Rs.1,500 crore.
 6. Bank of India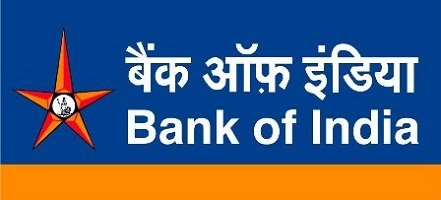 A group of businessmen from Mumbai started this bank in 1906, and it was nationalised in July,1969. It has a strong national presence by virtue of about 4,963 branches spread all over India and the union territories. There are about 54 zonal offices, 5 subsidiaries and a joint venture abroad. It has an overseas presence in 22 countries, spread across 5 continents. Computerization of the  branch and ATM was introduced first, by the  Bank of India
5. Union Bank of India

Union Bank of India has its headquarters in Mumbai. It was established in the year 1919 and nationalised later. This bank has a huge customer base of over 49 million and is known for its products and services that satisfy a diverse range of people. They offer mobile banking and net banking facilities and has also won the Uptime Champion Award 2014. They have more than 4,000 branches.
4. Canara Bank

The bank founded by Mr. Ammembal Subba Rao Pai at Manglore in Karnatakawas nationalised in 1969 and has undergone phenomenal growth over the years. It has about 5,500 branches spread across all geographical segments and has attained the status of a national level player in terms of types of clients and geographical reach. The plus of this bank is the International presence in 8 countries, over 6,509 ATMs covering 3,658 centres, E-lounges, cash deposit kiosks, self- printing passbook kiosk, and other special services. It has received many awards and recognitions.
3. Central Bank of India
It has the distinction of being one of the oldest banks in India. It was established in 1911 and nationalised later. At present, there are about 4,300 and more branches and they cover 25 states of India. The market capitalization of this bank is Rs. 10,530 crore as on January 2016 and the profit generated by the bank was more than 600 crore.
2. Punjab National Bank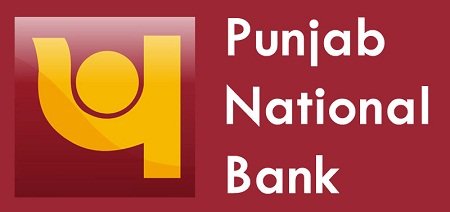 Several leaders of the Swadeshi movement, including Lala Lajpat Rai started this bank in 1895, in Lahore. It was nationalised in 1969. This is one of the largest and profitable banks in India, which was ranked 26 in Fortune India 500 ranking of 2011. It has 6,968 branches and serves over 8 million customers. There are about 9,656 ATMs spread across 764 cities. It has acquired many Banks in India and Abroad and also has representative offices in foreign land. This bank provides quality services in the fields of agricultural banking and personal banking. The profit has been estimated around Rs.30,000 crore.
1. Bank of Baroda

It was established in 1908 by Maharaja Sayajirao Gaekwad and nationalised in the year 1969. It has nearly 5000 branches now spread across the country. There are more than 8000 ATMs spread all around India and this bank is known for its prompt and quality service to its customers and their tagline is India's International Bank.
Nationalisation instilled confidence in the public and eliminated the monopoly or credit competition and directed funds towards industrial development as planned by the government. Opening branches in rural areas and strengthening the banking network was also possible only because of nationalisation.