Nails have been a part of beauty care regime of women for centuries and nail polishes have been used by them to enhance the beauty of their nails. Indian market has a large number of nail polish brands, which manufacture best quality nail polishes for keeping your nails healthy and beautiful.
Types of Nail Paints
Believe it or not, nail polishes are a woman's best friend because a well groomed woman is the most attracting woman! I, for one believe in the fact that a woman should always keep her nails clean and coated with a fresh nail polish color. It must come as shock to you, but nail polishes come in more than just one type and finish. Who would have thought that nail paint had various forms and finishes, too? Well, in the world of cosmetic, how could nail polish be any less versatile than any other thing? Read below to know the different forms and finishes of nail polishes.
Matte – A Matte finish nail paint has no shine or shimmer after it dries off. The finish is dry but it is most ideal for your everyday office look because it gives very formal vibes to your nails.
Sheer – Also known as transparent nail paint, a sheer nail polish is basically used for touch ups and create a clear base on the nail before applying a color. The transparent nail paint generally locks the nail paint.
Pearl – Just like a pearl which has shine but does not glow like a disco ball, the pearl finish is very subtle yet shiny in its look. It is good for your after-office party look.
Metallic – Metallic is the trend of 2018 and you will be seeing a lot of metallic's all around the year. Metallic nail paint gives a finished metal like look. It is available in tones of silver and golden.
Glossy – Every woman has to have gloss nail paint in every color. Glossy nail paint gives a mirror like reflective shine after it dries off.
Now that you know the different varieties of a nail paint finish, read the list given below which has the top 10 nail paint brands.
1. Lakme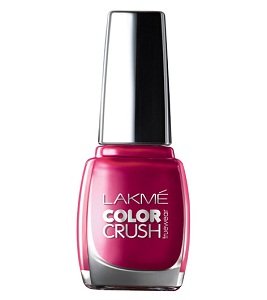 Lakme has been one of the oldest and most popular cosmetic brands in the country. The company is owned by Unilever and was launched in 1952. The brand showcases a wide range in nail polishes, such as Absolut Royal range, True Wear Color Crush, Lakme 9 to 5, Lakme Fast and Fabulous and Lakme Absolut Gel Stylist, which showcase a great range in colors and starts at a price of Rs 100 for 9 ml, going up to Rs 400 for 15 ml.
2. Revlon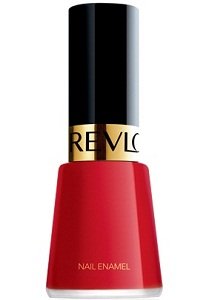 Revlon is another best selling nail polish brand in India, which brings a wide variety in nail polishes such as Revlon Top Speed Fast Dry Nail Enamel, which dries up in just 60 seconds. The price range starts at Rs 150 for 9 ml.
3. Colorbar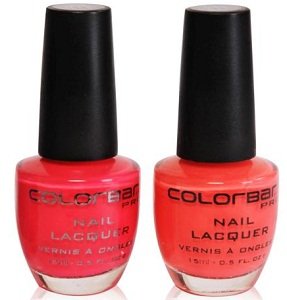 The next name in the list is that of Colorbar, the brand launched in 2004. The brand is acclaimed for its rich colors and glossy finish and is comparatively high priced, starting at Rs 175 for 9 ml and most of its product available at Rs 400 for 15 ml.
4. Maybelline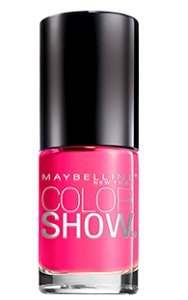 Maybelline is an international brand, which is marketed in India by Loreal India. It brings an affordable range called The Color Show, which comes at Rs 75 for 6 ml and offers 40 vibrant colors, the Express Finish and Coloroma range are also reasonably priced.
5. Elle 18
Elle 18 is the brand which mainly focuses on the youth, showcasing bright colors coming at affordable prices. The brand belongs to Unilever and the price starts at Rs 50 for 5 ml bottle.
6. Loreal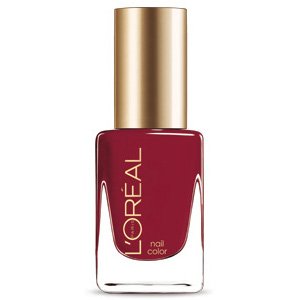 Loreal, the famous cosmetic brand features next on the list of top 10 nail polish brands in the country. The nail polishes are available in a range called L'Oreal Paris Color Riche Le Vernis, which brings amazing colors and brilliant texture. The price starts at Rs 235 for 5 ml.
7. Chambor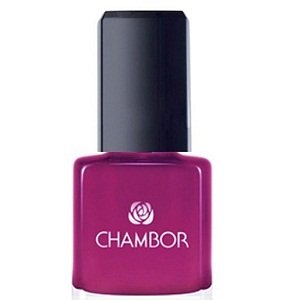 Chamber is another international Swiss brand, which was launched in India in 1993. The brand brings great quality nail polishes in bright hues and gives best finish due to presence of nail hardener. These are available at a price of Rs 270 for 7 ml.
8. Lotus

Next on the list of top 10 nail polish brands in India is Lotus, the Indian cosmetic brand which made it big in the Indian market in 1993. The nail polishes from this brand are not only economical in price but also chemical free, which makes them user friendly. They come at a price of Rs 110 for 8 ml.
9. Inglot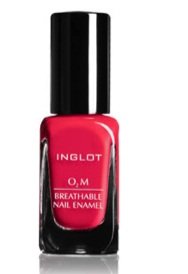 Inglot is yet another popular Indian brand, which has made its place in the Indian market, thanks to its high quality products. The nail paints from this brand are glossy and long lasting and priced between Rs 490 and Rs 600 for 15 ml.
10. Street Wear
A brand of Revlon Cosmetics, Street Wear is meant to cater to the youth in particular, presenting ultra bright colors and priced in a budget range, starting at Rs 55 for 5 ml.
You can take your pick among these brands, depending upon your taste and budget.