Allu Arjun is a leading actor in the South Indian film industry and his acclaimed for his extraordinary acting and dancing talent. He comes from a prestigious filmy family, with his father Allu Aravind being a noted film producer and his uncle Chiranjeevi being one of the biggest stars in Telugu industry. Allu Arjun is carrying the legacy forward with his outstanding acting. He is also known for his philanthropic activities.
Here is a list of top 10 best movies of Allu Arjun: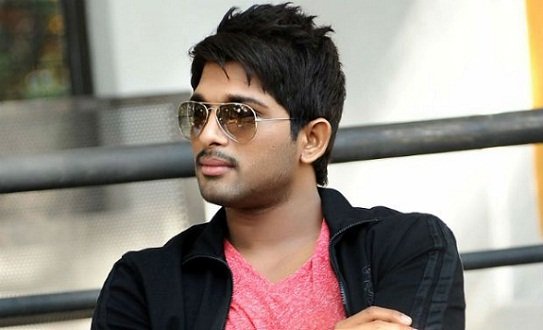 10. Vedam
"Vedam" is regarded as one of the best movies of Allu Aravind. The 2010 Telugu movie had him co star with some big names like Anushka Shetty, Manoj Kumar Manchu, Manoj Bajpai and Deeksha Seth. The movie was a box office success, in addition to having bagged four Filmfare Awards.
9. Badrinath
"Badrinath" was released in 2011 in both, Telugu as well as Malayalam languages and had Allu Arjun paired opposite hot actress Tamannaah Bhatia. The movie was produced by Arjun's father, Allu Aravind and turned out to be a successful one.
8. Gangotri
The next name on the list of top 10 best movies of Allu Arjun is that of "Gangotri", and it was the debut film of the actor. The Telugu movie was released in 2003 and had Allu Arjun star opposite actress Aditi Agarwal. The film was later dubbed and released in Malayalam too.
7. Bunny
"Bunny", a 2005 release, was the third movie of the actor and it also turned out to be a big hit like the first two. Besides Allu Arjun, the movie starred Gowri Munjal and Prakash Raj in the lead roles.
6. Happy
"Happy" was another one of the acclaimed performances of Allu Arjun and this one too was made by his father. Genelia D'Souza and Manoj Bajpai played the other pivotal roles in the movie, besides Allu Arjun. The film was made in Telugu and later dubbed in Malayalam.
5. Julaai
One of the more recent releases of the actor is the 2012 Telugu movie "Julaai", which again brought a great deal of appreciation for him. The star cast of the romantic comedy movie included Allu Arjun, Ileana D'Cruz and Rajendra Prasad.
4. Parugu
Next on this list is a Telugu film called "Parugu", which released in 2008. It cast Allu Arjun along with Prakash Raj, Bhaskar and Sheela. The movie was later dubbed and released in Hindi and Malayalam.
3. Arya
Another one among Allu Arjun's movies is "Arya", a Telugu release which hit the theaters in 2004. The movie was a success and was later dubbed in Malayalam and Hindi and remade in a number of languages like Oriya, Bengali and Tamil.
2. Arya 2
"Arya 2" was the sequel to "Arya" and it released in 2009. The Telugu romantic movie had Allu Arjun paired opposite Kajal Agarwal and was dubbed in Tamil, Malayalam and Oriya.
1. Desamuduru
Featuring next on the list of top 10 best movies of Allu Arjun is "Desamaduru", in which actress Hansika Motwani played the female lead. The Telugu movie was released in 2007 and dubbed in Hindi and Malayalam. It proved to be one of the biggest hits of Allu Arjun's career.
All these movies have turned out as landmarks in the career of Allu Arjun and will always be remembered for his brilliant performances.