Life is getting faster and the things surrounding are smaller. In fact, people also prefer to be as lightweight as it is possible. The same mindset has hit the car arenas well. For the small and happy families, the hatchbacks have turned out to be the finest options. Especially, in nations like India, these are very popular.
The compilation below is about 10 much-buzzed hatchbacks for 2017.
10. Volkswagen Polo
One of the most advanced German based car manufacturing company in India, Volkswagen has always created buzz with its hatchback models. Volkswagen Polo is popular amongst Indian customer for being stylish, with vibrant color options and updated interior of the car with luxurious fits. The Indian market showcase two available variants of Polo as while buying the car you can choose amongst the 1.2-litre engine with three cylinders or choose the new 1.5-litre cylinder with diesel option mated with five-speed manual transmission to let you drive on Indian roads without any problem.
Price INR 5.33 lakh
9. Honda Jazz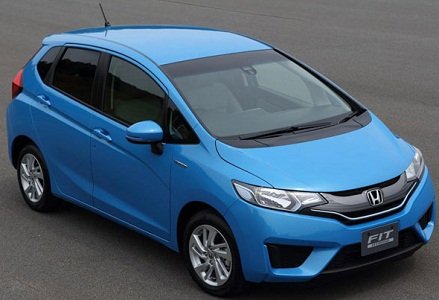 Honda sometimes after starting its Jazz model sale withdraws it from the Indian market, the car dealers and lovers of cars around the country were surprised with the call as in the Auto Expo 2016, the model was shown as the dream project from Honda. Now Honda has launched the new variant model of Jazz more powerful with the diesel option, the previous model lacked competition with rivals available in the market. In order to let you enjoy the luxurious journey, the interior of Honda Jazz is designed with spacious interior combined with 1.5-litre I-DTEC diesel engine. You always come with more power, Honda Jazz preferring the notion comes with six-speed manual unit and the other available petrol variant with 1.2, I-VECT Petrol option.
Price INR 5.59 lakh to 8.99 lakh
8. Hyundai Elite i20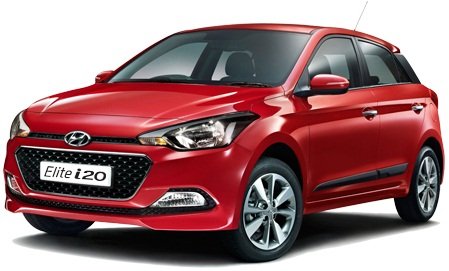 Hyundai launched its Elite i20 model with great exterior features, you can simply term it as one of the best-designed hatchback car exteriors with vibrant color option mated with Hyundai's trust in terms of performance. The features included inside the car will surely let you go wow as Hyundai Elite i20 scores well-being spacious with the infotainment system, keyless entry features to call it one of the best modern equipped car available in Indian market. On the part of mechanical dealings and features the car is offered in two variant options with 1.2 liters Kappa dual VTVT petrol version and the other 1.4 liter U2 CDRi diesel unit. The diesel range is mated with six manual speed transmission while the petrol model offers a five-speed manual to ride like a storm on Indian roads.
Price INR 5.55 lakh to 8.80 lakh
7. Ford Figo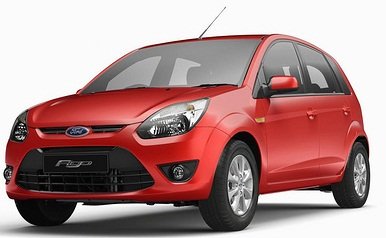 Ford Figo by large is seen the first and most successful model launched by the company in India creating buzz for all department call it looks or performance. In order to maintain the same name and fame the hatchback model of Figo was launched with three versions from Ford, the models differ each other in terms of engine power as the option includes 1.2 and 1.5-litre petrol option while the diesel option is mated with 1.5-litre engine. On the part with safety airbags are included in the later version only, you must be careful while choosing it to drive with 1.2-litre petrol version.
Price INR 4.46 lakh to 7.60 lakh
6. Renault KWID
Renault entered the league of hatchback cars league like a star and challenged the competitive companies with KWID model, Indian loved the small car for many reasons. Call it its look, color option or superior performance Renault has made it to the top in every section. The entry level car option as Hatchback is a great option for budget oriented customers as the car delivers superior technologies like touchscreen infotainment system, 300 liter Boot space and most importantly 180mm ground clearance that offers superior safety while riding and stopping in case of an emergency at top speed. On terms of technical performance, the KWID's 799CC three-cylinder based petrol engine can churn up 53bhp and 72Nm of power.
Price INR 2.62 to 3.67 lakh
5. Tata Tiago
Tata Indica created lots of buzz in Indian hatchback car section previously, in order to grab the control over the market and the available section model Tata launched Tiago with multi features as Juke App, Multi Drive Mode. In order to allure customers with a better set of offered performance and looks, new improved plastic quality is being included in the built-up of the model with two powerful variants. Car experts showed thumbs up and the great response is offered with 1.05 powered diesel option along with 1.2 unit of Revotron petrol version. Tata Tiago is offered with five manual speed gearbox and in order to manage well, the speed and brakes engine is powered by the new technology based AMT Transmission.
Price INR 3.20 to 5.54 lakh
4. Maruti Suzuki Swift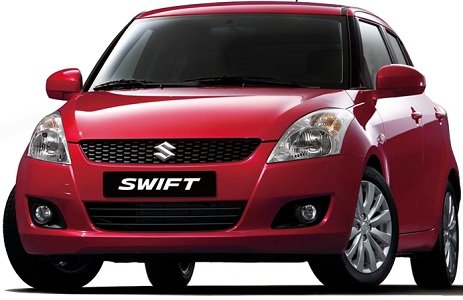 Maruti Suzuki Swift has a history of 10 years allowing Indian to drive their destination with great features added time to time; being amongst the top 5 list shows the supremacy of car in the category Hatchback. One of the best available options in the B Segment of cars with top rated features as AMT option, automatic climate control, illuminated steering for better night driving, and rear defogger. Giving utmost importance to the safety of customers, airbags has been introduced at an extra cost to the co-passenger seat. On the part, with technical grounds and performance, the powerful Swift comes with two variant options available as 1.2-liter K-Series VTVT petrol engine to churn up power that is transmitted through five manual transmission option.
Price INR 4.71 to 7.43 lakh
3. Mahindra KUV100
Mahindra has launched some of the great models being the leader amongst the SUV range, now the Indian company Mahindra & Mahindra is all set to enter the hatchback and small car versions with powerful performers offering some of the great exterior and interior based models. Mahindra KUV 100 looks like a mini version of XUV500. The great offering by one of the leading car manufacturing company from India includes multifunctional steering wheel, 4 speakers added with 2 Tweeter Information System and with the option of Eco or Power Drive mode. The company has introduced its Micro Hybrid Technology in the car that makes it one of the most viable options to driving on Indian roads.
Price INR 4.57 to 7.11 lakh
2. Hyundai Grand i10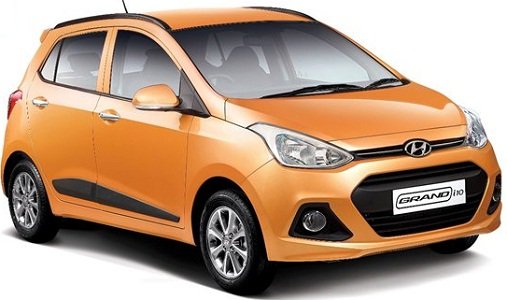 Hyundai launched the model in response to Maruti Suzuki Swift and our car experts and the users of cars placing it at 2nd spot in the best available hatchback models available in 2017 show that the car wins heart all over. Combined with great exterior looks this particular car combines 2 DIN Radio with MP3 player for long enjoyable rides, height adjuster feature is included for drivers, rear AC vents, and passenger side airbags counts it best in power and safety.
Price INR 4.86 to 7.12 lakh
1. Maruti Suzuki Baleno

Baleno stands as the top spot gainer and game changer element for Indo-Japanese car developer Maruti Suzuki, the Maruti Suzuki Baleno model is dedicated to the car lovers loving the best of all features offered. Dual Air Bag is being offered with ABS and EBD standard and for parking, the reverse camera is included as extended feature for the car drivers. All these top class features are mated with five-speed manual and CVT option.
Price INR 5.15 to 8.32 lakh
This is all from us. Please stay tuned for more interesting updates.