Gifts there symbolize your love to others. Some have  creative ideas about the gift and some have to get the suggestion from their friend. But, remember that gift will be useful. Sisters are always special. There is no limit to their love and affection towards us and vice-versa. Be on her birthday, or wedding, or Raksha Bandhan all men, show their love and affection to their sister by giving away some valuable and useful gifts. If your sister is not married, it is easy to give any gifts but for a married sister?
Here are some of the gift ideas to make your married sister happy
10. Fashion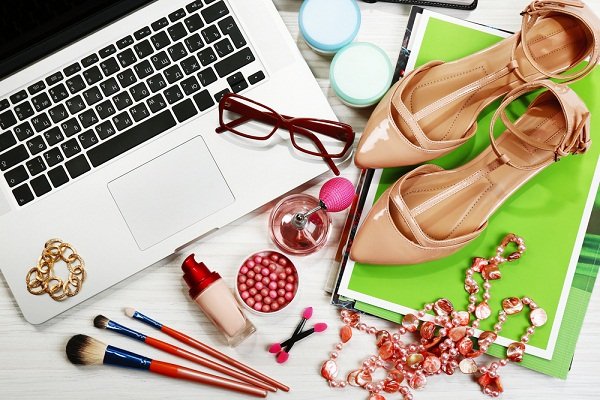 No matter whether she is married or not, every woman loves to be in latest trending fashion. So, the best choice is to buy her some latest designer costumes and other fashion accessories like a handbag and maybe some footwears! Surely, she will be happy and impressed. You can gift her designer expensive dress which she would love to wear after her marriage too.
9. Electronic Gadgets
Nowadays people think that their life is incomplete without electronic gadgets like Smartphone, Watches, and iPods. Sometimes she has the desire to own a gadget, but she doesn't have one because maybe your parents didn't buy her one. So, you can buy her latest smartphone or iPod. Maybe it looks costly, but it will help you to make your sister happy with any of her important days.
8. Flowers
Flowers are the best thing created by God. Every woman loves some certain flowers. Regardless of any personal function celebrated by your sister, you can present her with a beautiful bouquet made of her favorite flower will surely make your sister happy and it will give some good impression to your sister about you.
7. Jewels
No one in the world hates to wear jewels. By far jewels are the best gift to make your sister happy. No matter how much it costs? It will surely help make your sister happy. If you want to buy her ring on her wedding, just buy two rings, one of your sister and the other for your sister's husband. It will make both them happy and you will earn some great respect from both of them. Buy some jewelry of Diamond if your budget allows because girls love to have diamond jewelry in their collection.
6. A Scrapbook containing childhood memories
Memories are the best part of our lives and you can surprise her by sharing your childhood memories in the form of a scrapbook.Paste your childhood pictures in it along with your other family members too.
5. Personalized Items
Maybe these are some old fashion gift items, but it never fades during these days too. For her special occasion, present some personalized mugs or vase to your sister. But present it as a couple by putting your sister and her husband's name or photo on that mug. If she is surprised by seeing this sure she will be very happy about it and it also makes your Brother-in-law happy and impressed.
4. Gift cards
Gift cards are the great choice as a gift present for your sister. Sometimes, there is a chance; maybe your sister didn't like your gift at that time these gift cards will help. It will make her decide what she wants to buy and it will give full freedom to your sister to buy anything that she wants. This is also one of the best ways of keeping yourself away from the tension, finding what gift you want to present. Various e-shopping portals and certain shops provide this kind of gift cards to people so make use of that to make your sister happy.
3. Honeymoon
For her wedding, present the couple with a honeymoon ticket for their favorite destination. For that, you have to find their favorite destination. Discuss this both of them and try to find their favorite places that they want to see. Surely it will make both of them happy.
2. Wedding Album

Hire the best wedding photographer for her as a surprise which will help in creating lifetime memories for her. She will always remember your love while watching her beautiful wedding moments. You can arrange a pre wedding shoot for her at her favorite location with your sister to be husband.
1. Luxurious Gifts
If you are rich enough, the best gift will present her a car or maybe buy a house. It will make her happy and full surprised and sure she will like it and happy and you will earn her respect. You can gift her something which she wanted to buy since a long time but due to finances or your parents she was not able to buy it.
Apart from these 10 gifts, you have to show your full support and affection and care to your sister during her difficult time. Take good care of her during her pregnancy period and never say no to anything that she wants during that time. And give some respect to her husband. Every woman wants her husband to be respected so give that little respect for him. If you respect enough her husband, she will be more close to you. And stand on her side whenever she needs some little help from you as this will be a treasure for the lifetime for her.
Save