Top 10 Best Eyelash Curlers in India
Everyone loves the long eyelashes of dolls opens up with a mesmerizing look with a quality to make us go wow, just a few months or year ago it was not more than a dream to have the doll like eyelashes. The innovation in makeup industry has drawn out an impossible set of tools for an extra charm girls needed all the time, eyelash curlers not only enhance the beauty instinct of the most iconic part of our face but also provided it a dreamy touch.
It is difficult to master the art of eye makeup as being the most delicate part of our body, the person applying it should be composed and dutiful at the same time. The list of top 10 Eye Lashes will surely help you out to choose the best and least complicated set of tools available at the nearest drugstore to lavish brand names. The list is available with price list and reviews.
10. Laura Mercier Eyelash Curler 
Laura Mercier Eyelash standing firm at the 10th spot is one of the handy Eyelash tool available in the market. Although the price range is not handy, the ease of use and long lasting curling effect labeled it OK with cushion pads available along for a more lasting curling without any harm.
Price: INR 4800
9. QVS Eyelash Curler Black Spring 
QVS boasting a unique technology infused for a better result has launched their easy to use and easy to reach out maximum population for its price range. The Spring Technology used gives you a professional way of grooming lashes that allow your eye to look sharp and big.
Price: INR 350
8. Oriflame Eyelash Curler 
The robust metallic body offering it a long life with perfect grip to handle the tool in a professional way will make the process handy and not so complicated, the smooth opening and closing function will offer perfect curling lashes for a party look. The soft rubber pad will be a gentler process for beginners.
Price: INR 199
7. Konad Eyelash Curler 
The astonishing look apart being a handy tool with comfortable grip and body of stainless steel marks it the best companion for your makeup kit, the brand a well-known name for eye care tools will surely add more trust for not damaging your lashes and offer it an impact ful look as you desire.
Price: INR 450
6. Basicare Euro Eyelash Curler 
Basicare in a move to establish its name amongst the world's best beauty care products launched Euro Eyelash Curlers under comfortable range will surely fit your budget. The tool promises to retain the natural look of lashes with perfect shape and well-defined and easy to use manual.
Price: INR 265
5. The Body Shop Eyelash Curler 
One of the most innovative curlers by TBS comes with thin stainless steel body offering it a great life, provided grip for a professional ease to use promise exerts the exact pressure for a dream lashes you desired. Easy to use tool is a perfect companion for girls that hate to wait.
Price: INR 425
4. Shiseido Eye Lash Curler 
The most famous Japanese brand in the range of beauty products worldwide promises you best of technology in the least complicated manner, well-structured curlers will surely let you design the curls the way you desire with least effort invested. The sturdy body and options to replace the rubber pad are a must add a tool to the makeup kit.
Price: INR 1500
3. Vega Premium Eyelash Curler 
It is always advisable to use a not so complicated or professional tool when you are a beginner in any field, just set the right vibes with a handy and in budget, the tool to learn the basics. The exact set of Eye Lash curlers offered by Vaga is both easy to use and categorized in a budget friendly category to reach out maximum fashion freaks. The durable product with easy to use grip will surely hold lashes perfectly for a brighter and beautiful look for eyes and lashes. It's better and easily access curler in India.
Price: INR 150
2. Inglot Professional Eyelash Curler 
The stainless steel product designed to handle it with more confidence for a beginner and also its thin body makes it easy to use it without shaky hands for its light weight. The pro-Eyelash Curler demands a professional handling with following duties in a more secure manner. The In glot Professional Curler comes with a pinch-proof professional promise that lets you handle it for an exact pressure required to transform your lashes for a doll-like appearance.
Price: INR 1140
1. Colorbar Showstopper Eyelash Curler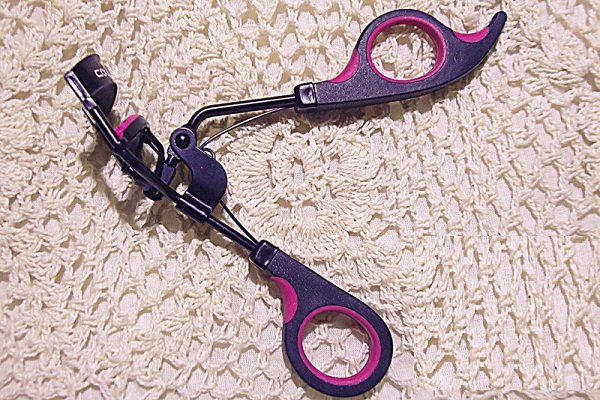 The Color bar brand name shows quality and trust, as the name signifies it is the showstopper in the list of the best curlers available in India. The best quality about these curlers is that you can use it as the professional tool as well as for personal use. The Pinch-Proof Technology with options of cushiony grip marks it best aimed for lavish eyelashes to wear for a party.
Price: INR 525
Save