CNG refers to compressed natural gas, which is a fuel similar to petrol diesel and LPG, but is a much cheaper option. This is the reason why there is a constant increase in demand for CNG cars in the country. Many car manufacturing companies have now started tapping the potential market of CNG cars by offering different options, in terms of styles and prices.
Top CNG Cars in India
Listed below are the top 10 best performing CNG cars in India:
10. Maruti Eeco Green CNG
This has 4 models of CNG and had the seating capacity of 5 people and 5 doors with lot of space for the luggage. The engine displacement is of 1196 cc. It gives the mileage of around 20km per kg on the CNG. It comes with the basic warranty of 2 years or 40000 kms or the extended warranty of 3rd or 4th year or 80000 kms. The price depends on the model which is in between 3.89 – 4.25 lakh ex showroom price.
9. Tata Indigo eCS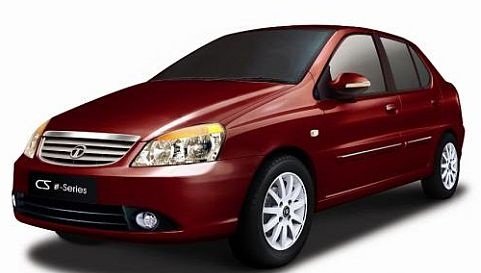 Tata Indigo eCS is yet another CNG option from the house of Tata, the pioneer in automobile industry of the country. They have 2 models in this CNG segment. The engine displacement is around 1193cc and gives the average of around 24.6 km per kg on CNG. It has the fuel tank capacity of 42 liters. Price is between Rs 5.06 lakh and Rs 5.34 lakh ex showroom price, depending on the model. This one is a great option for those who want to combine luxury with fuel efficiency.
8. Tata Nano eMax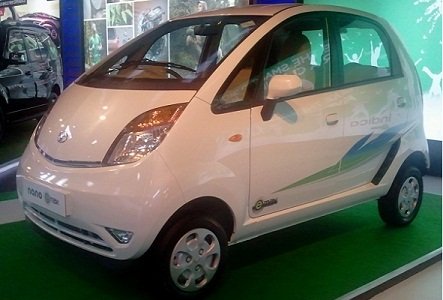 This is the most economical option among CNG cars available in India with the engine displacement of only 624 cc.. It has two 4 l CNG tanks and covers a distance of 150 km on CNG. This car comes in a price range of Rs 2.68 lakh ex showroom price and is among the best selling ones in the country. In CNG it gives the average of around 36 km per kg. One has huge choice of color variants' and does not require much of space for parking.
7. Honda Amaze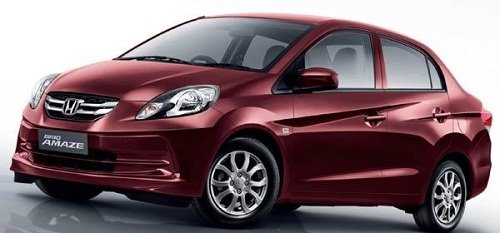 Very few sedans has the feature of CNG which is company fitted. It has the displacement of engine with 1198 cc and 1.2 ltr S MT Plus which runs on i-VTEC technology. It gives the average of around 18 km per kg on CNG and capacity of 35 liters petrol. The ex showroom price is of 6.53 lakh.
6. Maruti Suzuki Alto 800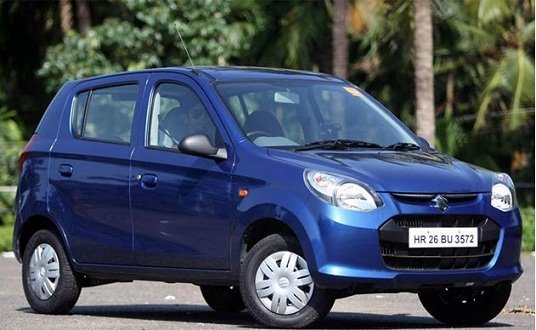 One of the most popular CNG cars in India is Maruti Alto 800, which has the trusted brand label of Maruti Suzuki attached with it. The hatchback car sports a graceful look and user friendly features like good leg space, sturdy build and a great average of 30.46 km/kg. It is priced in the range of Rs 2.45 – 3.72 lakh. The car has the low maintenance and also the after sale services are cheap.
5. Maruti Ertiga
Maruti Ertiga is a high range MUV, which caters to the need of CNG users in this segment. With an average of 22.8 km/kg, it becomes an ideal option for buyers. It has the smart hybrid technology with a great cabin space. Additionally, it is affordably priced in the range of Rs 6.18 – 8.71 lakh ex showroom price.
4. Maruti Suzuki Alto K10
This is the compact car with the best of features and interiors. It has the automatic gear shift which makes sure the operation of clutch and gear occur at optimal timing. In case of accident it comes with driver airbag to save the life. The stereo has the finish like a piano. The engine displacement is 998 cc and gives the mileage of 32 km per kg in CNG. The price depends on the variants from Rs 4.05 – 4.11 lakh ex showroom price.
3. Maruti Wagon R
Another CNG option from the brand leader Maruti Suzuki is Maruti Wagon R, hatchback, which runs on CNG and gives an average of 20.51 km/kg. You can own this one by spending Rs 4.10 – 5.37 lakh ex showroom price. Smooth power and fuel efficiency are the features of this car. It requires less maintenance and provides adequate space.
2. Hyundai Grand i10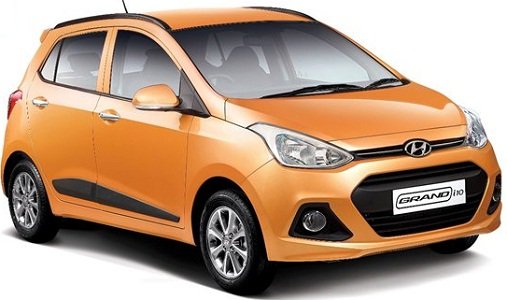 This car has lot of space and are fuel efficient. It has the rear AC vents which provides the coolness at the back. The interiors of the car makes one feel that sitting in luxurious car. The engine displacement varies as per the model from 1120 – 1197 cc. CNG can be fitted on the car by the factory by paying price of Rs 68000/- over the ex showroom price. There are different models and the ex showroom price varies from Rs 4.91 – 6.84 lakh.
1. Maruti Celerio Green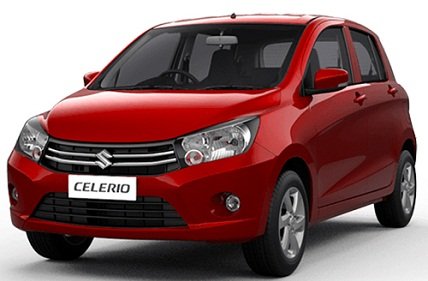 The top CNG car in out list is  Maruti Celerio, which blends comfort, style, performance and affordability to give a great option to the Indian buyers. It has the feature of adjusting the steering as per the need and automatic gear which reduces the trouble of changing the gear while pressing clutch. It is priced around Rs 4.99 lakh ex showroom price. It has the engine displacement of 998cc and the mileage of around 31 km per kg of CNG.
All these CNG cars give you an economical ride down the Indian roads, without making a compromise on quality.
CNG Cars Pros and Cons
Here are some of the pros and cons of using CNG cars in India:
Pros:
Lower fuel cost: CNG is a much cheaper fuel than petrol or diesel in India, making it more affordable to operate a CNG car. The operating cost of a CNG car can be up to 50% lower than that of a petrol car.
Reduced emissions: CNG cars emit significantly less carbon dioxide and other harmful pollutants than traditional gasoline or diesel vehicles. This makes them a more environmentally friendly option.
Government incentives: In India, the government provides various incentives and subsidies for the purchase and use of CNG vehicles. This includes lower road tax, reduced toll charges, and other benefits.
Cons:
Limited availability of CNG stations: CNG filling stations are not as widely available as petrol or diesel pumps in India, making it difficult to find a refueling station when traveling long distances. This may limit the range and convenience of CNG cars for some users.
Higher upfront cost: CNG cars are typically more expensive to purchase than their petrol or diesel counterparts due to the additional components required for the CNG system. This can be a deterrent for some buyers, especially those on a tight budget.
Reduced performance: CNG cars may have slightly lower power output and acceleration compared to petrol or diesel cars, which can be a concern for some drivers.
CNG Cars FAQs
Q1. How does a CNG car work?
Ans: CNG cars have a CNG storage tank in addition to a gasoline fuel tank. The CNG tank stores compressed natural gas, which is then fed into the engine through a regulator. The engine uses a different fuel injection system to control the flow of CNG into the combustion chamber, and the vehicle can switch back to gasoline if needed.
Q2. Can you convert a petrol car to a CNG car?
Ans: Yes, it is possible to convert a petrol car to a CNG car using a CNG conversion kit. However, this process can be expensive and may void the car's warranty. It is also important to ensure that the conversion is done by a reputable and experienced mechanic.
Q3. Are there any safety concerns with using CNG?
Ans: There are some safety concerns associated with using CNG, particularly in the event of a leak or fire. However, CNG cars are generally considered to be safe as long as they are properly maintained and operated. It is important to follow all safety guidelines and procedures when using a CNG vehicle.
Q4. Can you use CNG cars for long distances?
Ans: Yes, CNG cars can be used for long distances, but the limited availability of refueling stations may make it more difficult to travel long distances without running out of fuel. It is important to plan your route and ensure that there are enough refueling stations along the way.