Chocolates make the favorite desert of people of all ages and around the world. The Indian market has a number of renowned chocolate brands, which rule the hearts of millions as they love to relish them as well as gift them to their loved ones. These brands cater to diverse tastes with product lines such as plain milk chocolate, caramel chocolate, nutty delights and a lot more.
Here is a list of top 10 best chocolate brands in India:
10. Alpino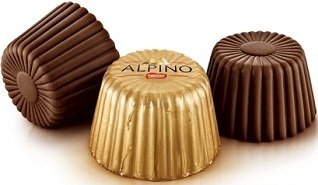 Nestle Alpino is one of the best loved brands of chocolates in India and is a global favorite too. It has a unique taste which you would love to share with the special ones. The packaging of Alpino is attractive too, which makes it an ideal gifting option.
9. Bar One

The next name on the list of top 10 best chocolate brands in India is that of Nestle Bar One, the favorite energy bar of India. It hit the counters in 1991 and is loved as a mouth watering snack, by the young and the old alike.
8. Perk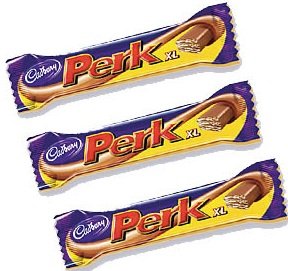 Perk is a much loved Cadbury chocolate that combines wafer and chocolate and is packed with glucose energy. The brand which came to the market in 1995, is acclaimed for its amazing taste and high health value.
7. Munch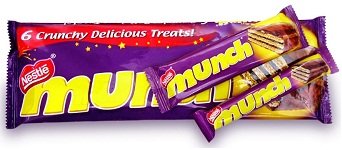 Another wafer based chocolate brand in India is Munch and it is a product of the global market leader, Nestle. The brand captured a considerable part of Indian market right from its launch in 1999. It is a hot favorite among children as it has 4 layers of crunchy wafers and rich chocolate.
6. Temptation

While talking about the best and most popular brands of chocolate in India, it would be hard to skip the name of Cadbury's Temptation. This high end brand brings four delicious and nutty variants, namely Almond Treat Chocolate, Raisin Apricot Chocolate, Rum Raisin Chocolate and Cashew Appeal Chocolate.
5. Milky Bar

If you love milk chocolate instead of dark one, this creamy white bar called Nestle Milky Bar is bound to be your favorite. The chocolate was first launched in 1936 and is an internationally acclaimed chocolate due to its creamy, milky taste.
4. Kitkat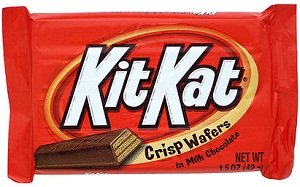 Kitkat from Nestle is another highly acclaimed brand of chocolates available in India. This chocolate boasts of a wonderful taste, with a crisp wafer coated with creamy dark chocolate. When Kitkat was launched in 1935, it was originally named as Rowntree's Chocolate Crisp and later renamed as Kitkat Chocolate Crisp in 1937.
3. Bournville
Featuring next on the list of top 10 best chocolate brands in India is another product by Cadbury, Bournville, a rich and heavenly tasting dark chocolate. This chocolate was introduced in 1908 for the first time and is available in three flavors, Rich Cocoa, Cranberry and Raisin & Nut.
2. 5 Star

5 Star is a chewy caramel based chocolate which has a lingering taste that your taste buds will never forget. It stormed the Indian market in 1969 and has been a hot favorite since then. This one is again a product of Cadbury India and has a rich taste, blending nougat and caramel.
1. Dairy Milk
Dairy Milk is a name which is almost synonymous with chocolates in India. A product of Cadbury India, Dairy Milk has the largest share in the Indian market as it has an amazing, creamy taste which is loved by one and all. It comes in a number of variants such as Crackle, Silk, Fruit and Nut and Roast Almond. Silk is the latest addition to the Dairy Milk product line and is amongst the most expensive chocolates in India. The price of Dairy Milk chocolate starts at only Rs 5.
Which of these delicious Indian chocolate brands is your favorite??