Top 10 Best Butter Brands in India
Butter! Yes the only thing better than butter is more butter. Most of us love to have a bit of butter in some of our food items. Butter makes it taste better. A lot of food items are prepared with butter as an ingredient, such as cookies, cakes, pastries, breads, sweets, etc. A spoon of butter even to a curry makes it special. A lot of Indian sweets are prepared with butter and for the same reason it is important for Indian's to choose the best butter available. Butter is not only loved due to its yummy taste, but its various benefits for health and overall growth too.This is the reason it is advised for kids to eat butter on a daily basis.
Here's a list of top 10 best butter brands in India.
10. Dudhsagar Dairy Butter
It was established in 1963 in Gujarat as the result of an Amul – model cooperative movement in Mehsana in Gujarat.They are registered under the Gujarat Cooperative Milk Marketing Federation which can be abbreviated as GCMMF. It later became well established and started to trade by products of milk too. At this time Dudhsagar started to trade in butter. The butter they sell is of good quality.  Their motto is 'Dudhsagar, The Pride of India'.
9. Milma
Milma was established in Thiruvananthapuram in 1980 as a movement by the Kerala Co-operative Milk Marketing Federation. Most of the Milma products are produced and marketed in Kerala itself. So is its butter too. Milma butter is the common butter brand available in Kerala. The butter is then obtained from the milk cream. The quantity of fat is 81% and water is less than 15.6% in this butter. The two variants of this butter are salted butter and unsalted butter. They are available in packs of 100g, 200g and 500g.
8. Aavin
Aavin is a diary under the Tamilnadu government. It was established in 1958. The word 'Aavin' translates as cow's milk. They sell plain butter with the title Table butter and salted butter as cooking butter. Both are available in 200g and 500g packs.
7. Britannia
It is a product of the Maharashtrian Company, the Dynamix Dairy. It is a private company and was established in 1995. Their products are sold in Maharashtra and many other states too. It is 100% pure butter with 80% fat content. They are available as salted butter and are easily spreadable on toast or bread. It is available in 100g and 500g pack.
6. Vijaya
It is a product of the AP Dairy Development Cooperative Federation Ltd. The company trades all its products under the name Vijaya. It is a good quality butter that has variants like salted and unsalted. The Vijaya products are available to the consumers with affordable rates. It was established in 1960
5. OMFED butter
OMFED is the abbreviation for Orissa State Cooperative Milk Producer's Federation. It was established in 1985. They also prepare butter by churning the pasteurised milk cream. Then annatto colour and salt are added before packaging. The OMFED butter is available as 100g and 500g packs.
4. Nandini
Nandiniis the brand name of Dairy products marketed by the Karnataka Co-operative Milk Federation. It is the largest Cooperative Dairy organisation in South India. Salted butter is available in 10g, 100g, 200g and 500g packs.whereas unsalted butter is available only in packs of 200g and 500g. The price for a 500g pack of nandini butter is Rs.200. They claim their butter to be creamy and nutritious with the goodness of pasteurised milk.
3. Kwality butter
Kwality was established in 1992 and was named Kwality Dairy Limited. It is not a brand popular in India alone, but has its name in other countries too. Their products are marketed in India and 20 other countries around the world. The Kwality butter was established only 2015 and it became popular because the company already had a good name and was recognized. Their butter is sold under the brand name 'Dairy Best'. It is available in different sizes and they are planning to expand their Dairy business furthermore.
2. Mother Dairy
Mother Dairy was established in 1974 in Uttar Pradesh. It is renowned for the quality of its products. They not only trade in milk and its byproducts but also in processed food, jam, juices, etc. They trade salted butter and unsalted butter. Salted butter is available in packs of 100g and 500g and the plain one is available as a 180g pack. The former has a shelf life of 12 months, but the latter has only 9 months shelf life. They claim their butter to be creamier and smoother than other brands.
1. Amul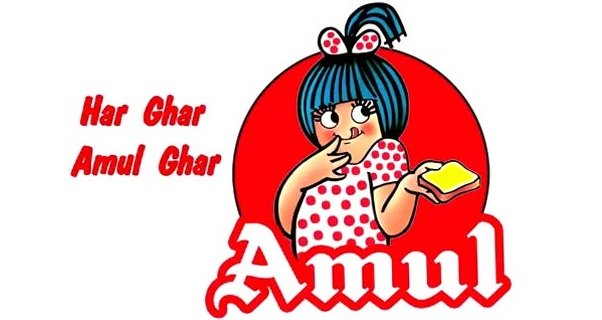 Amul is the top ranked butter in India. When thinking about butter the first name that comes to the mind of an Indian will be normally Amul. It has its endeavors in the overseas markets too. It was established as a result of the White Revolution in 1946. Amul is famous for the little girl ad and has won the Guinness world record for being the most popular ad for several years. 'Utterly Butterly Delicious' is the catch word for Amul butter that has synced with the brand name.
Whatever brand butter is butter. A little bit of butter added to anything makes it smooth, soft and tasty, be it cakes, pastries, sweets or whatever. Butter in moderation is healthy too.