Boxing is a popular sport in India and there are a number of talented boxers that have established a reputed name for themselves in the industry. India has so far given us some of the best flyweight, featherweight, light heavyweight and heavyweight boxers.
While the list is endless, here are the top ten boxers in India of all time.
10. Pradip Singh Sihag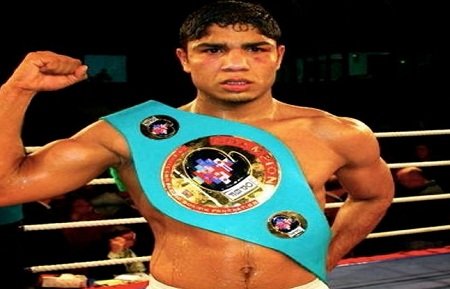 Pradip Singh Sihag is a professional boxer from India. He was born on 21st November 1986. He has fought 23 professional matches and has won 18 of those bouts. He has won various professional titles which include the WBC Asian middleweight championship title, the IPBO title, the OPBF title and the PABA title. As an amateur he had fought 123 matches and won an amazing 120 of them. Pradip was born in Haryana and is the son of a former National wrestling champion and brother of a former National amateur boxing champion.
9. Shiva Thapa
Shiva Thapa was born on 8th December 1993 and is just 22 years old. He was the youngest Indian boxer to quality for the Olympics in 2012. Shiva ranks 3rd in the Bantamweight category according to the AIBA Men's World Ranking. Shiva is the third Indian to win a Gold at the Asian games. Shiva Thapa is currently one of the strongest contenders representing India in the 2016 Olympics.
8. Hawa Singh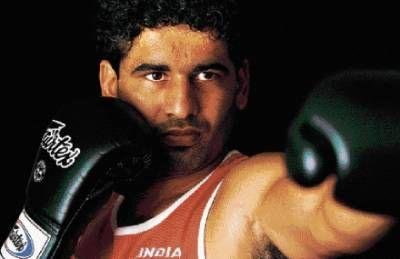 Captain Hawa Singh was a heavyweight boxer from India. He dominated the Asian and Indian amateur boxing territory for almost a decade. He was the winner of the Gold Medal in the 1966 and 1970 Asian Games and has won the National Championship in the heavyweight category an astounding 11 consecutive times. This was from the period 1961 to 1972. He was the founder of the Bhiwani Boxing Club and has been known to produce 4 out of 5 boxers that represented India in the 2008 Olympic Games.
7. Devendro Singh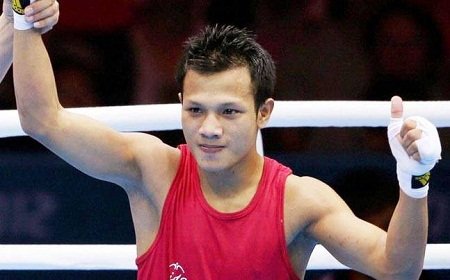 Devendro Singh is a young boxing star who hails from Imphal West District in Manipur. He competes in the light flyweight division. Devendro Singh was part of the 2012 Summer Olympics, but lost out during the quarter finals. He has also participated in the 2011 Amateur Boxing Championships and the Asian Confederation Boxing Championship which also earned him a silver. Devendro Singh will be representing India in the Olympics 2016.
6. Vikas Krishan Yadav
Vikas Krishan Yadav is a boxer from Haryana. He was born on February 10th 1992. He is known for winning the gold medal at the 2010 Asian Youth Boxing Championships. He also won a bronze medal at the 2010 Youth Olympics. His other accolades include winning a gold medal at the 2010 Youth World Amateur Boxing Championship and 2010 Asian Games.