Badminton is one of the most popular indoor sport, widely played in Asian countries, besides other part of the world. It is a game of agility, deftness, precision and fitness. Only those players who excel in all these aspects of the game are able to make it to the top.
Listed below are the top 10 badminton players in the world, comprising of top 5 male and top 5 female players:
1. Lee Chong Wei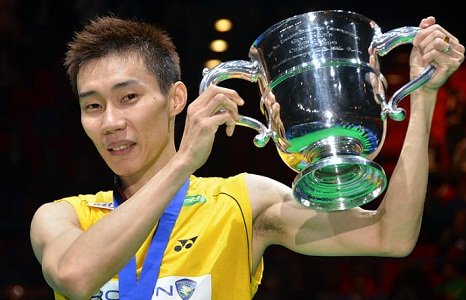 Topping the list of world rankers among badminton players is Lee Chong Wei, the 32 year old player from Malaysia. He holds a total of 55 career titles along with a success record of 547-107. He has been a silver medalist in two consecutive Olympics of 2008 and 2012, and was also ranked number 1 for 199 consecutive weeks.
2. Chen Long
Chen Long is ranked no 2 among men in world badminton players. This 25 year old Chinese player started as the junior world champion and has now reached the no 2 spot among male players. He has received bronze medal in men singles in 2012 Olympics, besides winning a large number of tournaments worldwide.
3. LIN Dan
The world no 3rd player is LIN Dan, the 33 year old from China. His major achievements include the BWF world superseries finals champion, he was awarded for BWF player of the year 2008. He played total 665 single matches and won 585.
4. Viktor AXELSEN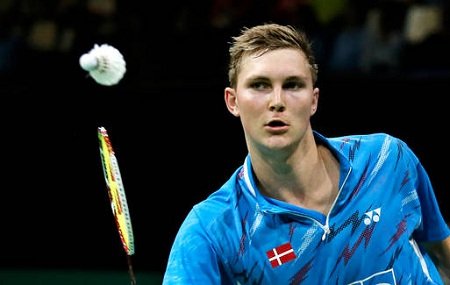 Viktor AXELSEN a 23 year old Denmark player, currently ranking at the 4th position with 72384 points. He won the World Junior Championships in 2010 "Men's Singles Champion". Till date he played 306 matches and won 216 from them.
5. Jan O Jorgensen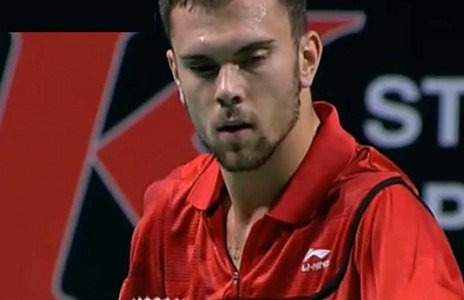 The next name in the list of top 10 badminton players in the world is that of the 26 year old Jan O Jorgensen from Denmark. He is the current European Champion, besides having the honor to become the only European player who has won Indonesia Open.
Among female badminton players, the top ranking list is as follows:
1. Carolina Marin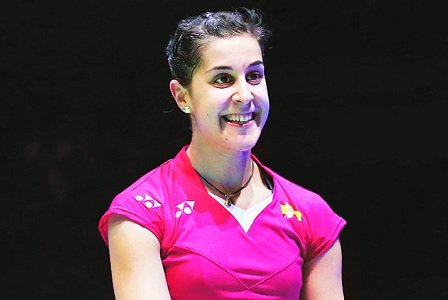 A 22 year old, Carolina Marin from Spain is ranking currently Number 1 female badminton player of 2016. She won the Women's Singles world championship in 2014 and 2015.
2. Wang Yihan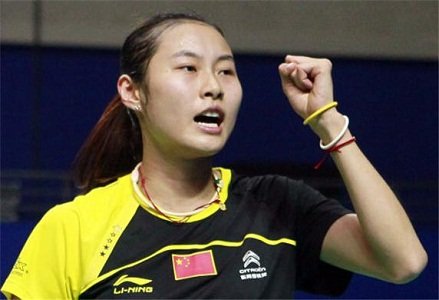 On no 3 rank too is the 26 year old Chinese player Wang Yihan, who occupied the no 1 spot in 2009. Her major victories include a silver medal in 2012 Olympics and gold medals in 2011 World Championships, 2006 World Cup and in Asian Championships in years 2011 and 2013.
3. Li Xuerui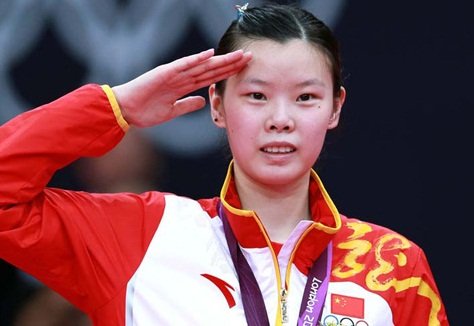 Li Xueruri, the 23 year old Chinese player is ranked no 1 in world badminton womens ranking. She has a brilliant track record, with a gold medal in singles event in 2012 London Olympics, in addition to two more at the Asian Championships in 2010 and 2012 and many more of them.
4. Ratchanok Intanon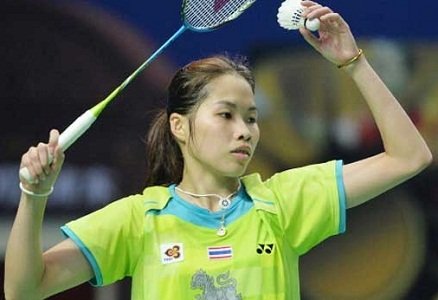 The 4th spot is occupied by 19 year old Thai player, Ratchanok Intanon, who became the youngest ever singles World Champion in 2013 by defeating Li Xueruri of China in the finals. She has won World Junior Championships gold medals for three years in a row in 2009, 2010 and 2011.
5. Nozomi Okuhara

This 22 year old Japanese player made it big when she won the youngest women's singles championship in Japan, which made her a star. She won the 2015 Japan Super Series, and recently she won the All England Open championship that make her first Japanese women to lift this title.
Some other big names among world badminton players are Wang Xhengming, Shon Wan-ho, Hu Yun, Saina Nehwal and Sung Ji-hyun.