Suraj Sharma Wiki, Age, Height, Biography, Girlfriend, Net Worth
Suraj Sharma is an actor, who has appeared in both Bollywood and Hollywood films. He became extremely famous for his role in the movie- Life of Pi. He made his debut from that film and the movie was directed by Ang Lee in the year 2012. Suraj is very hard-working and is very talented as well. He earned his critical acclaim from the film and was also amongst the BAFTA Rising Star Award Nominations.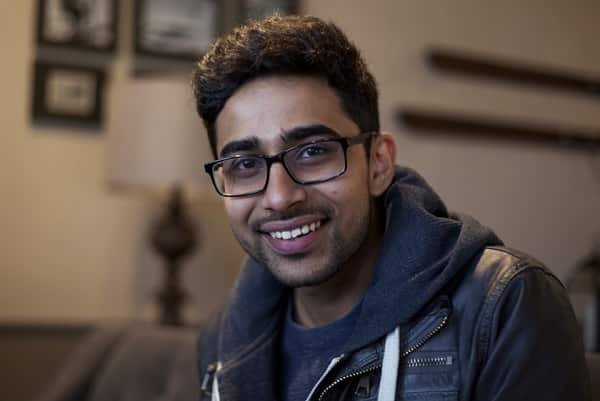 Net Worth
The net worth of Suraj Sharma is unknown.
Income Source
The main source of Suraj's Income comes from acting. He has appeared in many films and has also appeared in Foreign TV shows.
Real name: Suraj Sharma
Date of Birth: 21 March 1993
Age: 25 Years
Height/Weight
Suraj is Five Feet and Nine Inches tall. He weighs approximately 65Kgs
Marital Status
Suraj is currently unmarried and he is not even dating anyone as of now. His main focus currently is on acting and making something big out of his career.
Personal Background
Suraj Sharma who was born on 21 March 1993 in New Delhi is an Indian actor, who has appeared in many films and made his debut from the movie called as Life of Pi. Suraj is born and brought up in New Delhi and his ethnicity belongs to the country. Suraj was brought up in a Malayalam family in New Delhi. Suraj's father Gokul Churai is a Software Engineer from the Thalassery in Kerala and his mother Shashikala is an economist from the Palakkad, in Kerala. Suraj has a younger brother named Sriharsh Sharma who has also appeared in two films and he also has a younger sister named Dhruvatara Sharma. Suraj went to the Sardar Patel Vidyalaya and he studied his plus two from the St. Stephen's College. After the filming of Life of Pi, Suraj came back to India and he joined St. Stephen's College to pursue a degree course in Philosophy. He wants to work in the film industry, but he also wants to study.
Currently Suraj is pursuing a course from the New York University in Mass Communication. Suraj's favorite movie is The Lion King and his favorite rappers are Snoop Dogg, he Notorious B.I.G.
Career
Suraj Sharma is an Indian Actor, who made his debut from the film Life of Pi in the year 2012. The movie won many awards at the Academy Awards and Suraj's performance was critically acclaimed. He was also nominated at the BAFTA as a rising star. Suraj has also worked in the Hollywood TV series – Homeland, and he has appeared in the fourth season where he played the role Abraham. He has acted in the film Million Dollar Arm and portrayed the role of Rinku Singh. The movie was a sports biopic. He then acted in the Indian-comedy drama called as Umrika, which was also screened at the Sundance Film Festival in the year 2015. He has also appeared in the Mongolian drama called as Burn Your Maps, which was released in the year 2016. Suraj recently acted in the film Phillauri, which was releases recently in March 2017. His upcoming film is The Hungry, which is currently shooting.
Properties and Cars
The details about Suraj's cars and properties is unknown.