Rise of iGaming in India 2021
Online gaming is one of the few industries that has grown despite the widespread pandemic. While shops and business are shutting down due to COVID-19, iGaming is being touted as a $100 billion industry by the year 2024. This figure is not pulled out of thin air but was infact reported by an online market research company by the name of Transparency Market Research or TRM. In order to fully understand what has led to this meteoric rise, one must understand the very definition of the word iGaming.
What is iGaming?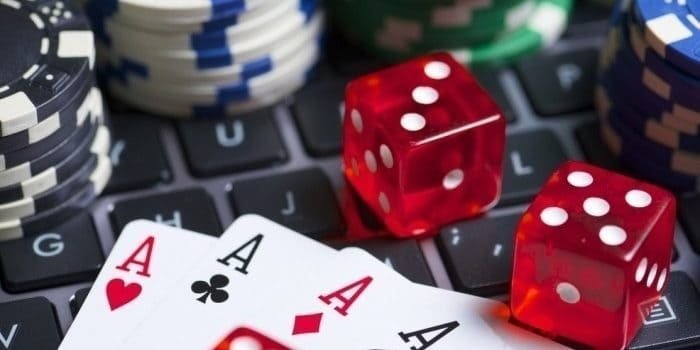 iGaming is simply another word for online gambling which can take place across a suite of products. A customer using the internet can log onto a gaming interface that lets them place bets on sports or casino related games. However, over the years the definition of iGaming has expanded further to include video games as well. Competitive tournaments such as EVO are held on an annual basis that feature popular video games such as Street Fighter, Dota, Counter Strike and more. Punters can place bets on a variety of different betting markets when it comes to such games.
In order to facilitate a smooth and seamless experience when it comes to online gambling, betting sites or online casinos have had to invest a fair amount of time and money into building a product that let's the players place bets with as little hassle as possible. This is extremely important in countries such as India where not everyone has had access to the internet. Over the years, the penetration of the internet in India has been increasing at a fast rate. The internet is no longer considered as a toy for the rich and elite but has now become more accessible than before.
Similarly mobile phones have become cheaper as well. While only a decade ago, Apple products were considered as the high end of luxury providing features other manufacturers could only dream of, now there is a plethora of devices being offered to customers in India. These devices vary in cost but even the bog standard one will provide you with enough features to allow you to access the internet and the betting site of your choice. Experts at cricketbettingwali.in believe that as more and more young consumers take up smartphones and the subsequent betting activities, the gambling industry in India will reach more than three billion dollars by end of year 2024.
Is online gambling legal in India?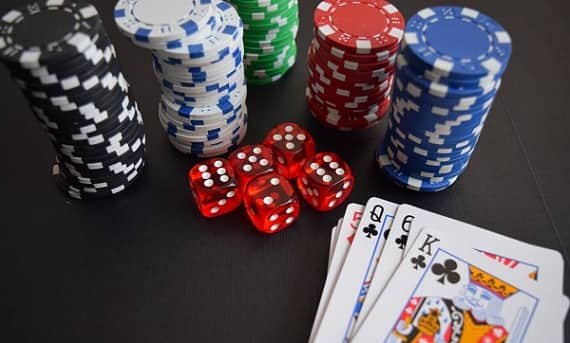 This is a very important question that few have the answer to. India operates in what can be termed as a grey zone. While the whole country is governed by the antiquated Gaming Act of 1867, one must note that betting is prohibited throughout India. However, there is not a single piece of legislation that out right bans online gambling. The government has left it to the individual states to decide the legality of online gambling in their jurisdiction. Some have welcomed gambling with open arms such as Kerala and Goa while others consider it as an evil to society and have outright banned it. As a result, bookmakers or online casinos sitting outside of India have taken this as an opportunity to provide their gambling services. These offshore companies such as 10Cric go through great lengths to localise their product for the Indian punters. This means creating a website that is intuitive, has the local payment methods, offers local promotions and has a trained and professional customer service team that can solve any issues the customers might be having. Even the registration forms are simple enough that anyone over the age of eighteen can fill them out (provided they input the accurate data.)
The future of iGaming in India
The future of online betting and online casinos is bright in India. Despite the confusion caused by the Public Gambling Act, players are ready to part ways with their cash to bet on their favourite cricket matches or hands of blackjack. As the Gambling Act does not set any specific rules for online betting in India there is very little to fear for the locals that use these platforms. As per the law, Indians are perfectly in their legal right to place Teen Patti or place bets on the latest football matches.
The only thing that gamblers need to pay attention to is the license being used by these companies. There are four renowned licenses being used by these betting companies. These include UKGV, MGA, Curacao and UKGC. Having these licenses listed on your site means you take data and data breaches very strongly. The last thing you need is to part ways with your hard earned money only to never find it again. With these licenses, the operators are required to jump through several hoops to ensure that nothing sinister is being operated in the online space.
Based on current trends, one can only assume that gambling in India is here to stay. More and more tech savvy players have access to both the internet and smartphone. They will place bets while in the kitchen, on the train or even in the toilet. Having a whole casino in your phone gives you the privacy you need to place bets. The ease of placing bets means that the stigma surrounding online gambling is fading away. Now punters can place bets within seconds without making a big song and dance about. In the desktop days, your screen was more or less visible to those around you. This made it extremely uncomfortable to place any bets whatsoever. Now with a touch of a button you can back Virat Kohli to add the T20 to the list of caps he has worn for India.  It is also the job of the operator to incentivise the customers with cashback , loyalty points and more. With more operators coming into the market means the competition goes up which makes room for different welcome bonuses such as match deposit and free bet. Now is the perfect time to join the gambling revolution before it is too late.