Bollywood is all about glamour and fake promises and friendships. People think that the industry is fake and the stars are only concerned about themselves and they also hurt feelings and emotions to climb the ladder of success. It is hard for people to believe that there can be friendships in Bollywood. But, the stars have always proved people wrong and some amazing friendships have been made in the industry that have stood for each other against thick and thin. Be it a controversy or simply a family issue, these friends have always been there for each other.
Such real life friends in Bollywood are listed as under:
1. Salman Khan and Amir Khan
Right from the shooting of Andaz Apna Apna till today, this duo has shown unbreakable friendships who has been a support system to them all through their lives. When Aamir Khan was being interviewed, he said that no one can replace Salman Khan in his life. Both the Khans are famous for promoting their films on Twitter and also they are seen at special screenings of each other's movies. Once, in Twitter, Aamir Khan posted a picture of Salman and him peeing together! This really brought a smile to the faces of their fans.
2. Shah Rukh Khan and Juhi Chawla
This friendship has seen its own share of hurts and emotions but yet, they are intact as close friends in the industry. They now own an IPL team together. Their friendship was suffering and had gone through some rough times because of the IPL partnership and this is the main reason that she chose to opt out as owner of the IPL team. They both seen together in Dil Hain Hindustani and many other famous films. We salute their friendship and the sacrifices that they do for each other.
3. Ranbir Kapoor and Ayan Mukherjee
From the making of the movie Wake Up Sid till this time, their friendship has remained strong and ignited. Ayan really loved Ranbir's work in the movie and they went on to make Yeh Jawani Hain Deewani together which just broke all the records and became a blockbuster. Ranbir is very close to Ayan and he takes personal advices from Ayan. He tells that Ayan is a much sorted person and knows what is good for him and what is not. Both are working on their third project together and they are keeping it a surprise for now.
4. Karan Johar and Shah Rukh Khan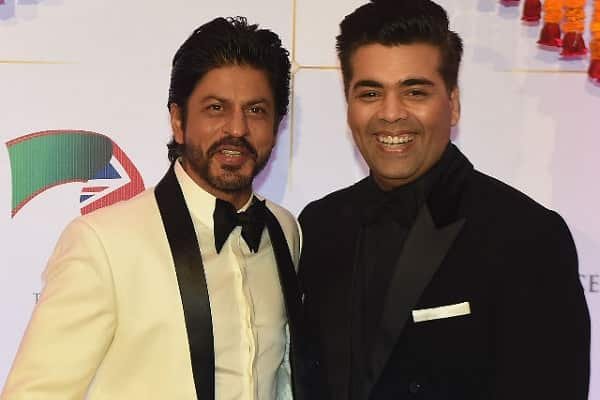 There will hardly be any film of Karan Johar that Shah Rukh Khan hasn't worked in. SRK will always be his first choice in the movies and the duo has given some of the bestselling movies till date. Their friendship can be seen from the fact that Karan Johar invited Shah Rukh Khan as his first guest when he started his Koffee with Karan episodes. From Kuch Kuch Hota hain to Kal Ho Na Ho, SRK is in every film of Karan's. Karan trust him with all his heart and Karan also shares a good rapport with his wife Guari.
5. Kareena Kapoor and Amrita Arora
This friendship has been known to people because Amrita has been with Kareena since the start of her career. They have never acted together but always have cheered for each other. Kareena was Amrita Arora's bridesmaid and she attends all those shows where Kareena walks the ramp. Amrita is proud of Kareena and always wishes her best wishes for her life. They have dinners together and sometimes spotted shopping together. No one can break their friendship.
6. Jacqueline Fernandez and Sonam Kapoor
These both are considered to be the most stylish B town buddies that you will ever find. They are stylish and fashionable and always give a competition to each other. They happen to take fashion tips for each other and they are very true to each other. You will mostly find them going on shopping together. Jacqueline even said in one of her interviews that Sonam is her 3 am friend.
7. Arjun Kapoor and Ranveer Singh
Both of them were actors in the film Gunday and from then on, their friendship reached a different level al together. They are always seen with each other and Ranveer and Arjun are quite fond of each other. They try to have similar looks to each other and their bromance is most often talked about today. They joke around each other and play pranks.
8. Salman Khan and Sanjay Dutt
Sanjay Dutt and Salman Khan first shared the screen for the movie Saajan and since then, they came to know each other really well. Their bond of friendship grew from then on and it still stands strong as before. Salman is seen praising Sanjay for all his films and saying good things about him.
9. Farhan Akhtar and Ritesh Sidwani
They were good friends from before and now, they have also become good business partners. Farhan and Ritesh own a production house together and they are always taking advice from each other on how to run it in profit. Dil Chahta Hain, a great film is the outcome of their friendship.
10. John Abraham and Abhishek Bacchan
Both of these super-hot actors met on the sets of Dhoom where they were acting as rivals. But, that led to a strong bond of friendship between them. They ride bikes together and seen partying late in Mumbai. Dostana done by them was a huge success and now they will be back again with Dostana 2.
These are some of the best friends from the Bollywood industry. Awesome to see friends being made in Bollywood.