Ravichandran Ashwin is a 29-year-old Indian cricketer who is under the international cricket team of India. His role in the team is as off break bowler, and sometimes, he acts as the batsman. Currently he is the main asset of Indian cricket team for his excellence in bowling. In the domestic cricket tournaments, he plays under the team of Tamil Nadu. And in the Indian Premiere League (IPL), he is one of the players in the Rising Pune Super giants team.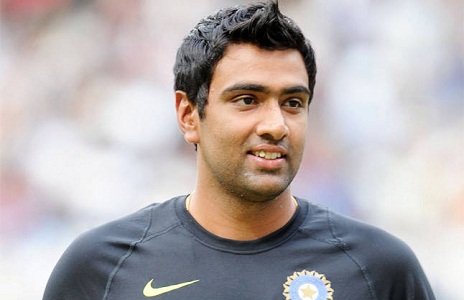 Net Worth: $5 million (Estimated)
Sources of Income: Ravichandran Ashwin is a major earner amongst his teammates when it comes to cricketing. In every brand new season of IPL, he earns 5.5 crore. Not only that, he also earns 2 lakh in every T20 match, 4 lakh in every ODI match, and a whopping amount of 7 lakh in every Test match.
Full Name: Ravichandran Ashwin
Born: 17th September, 1986 (32 Year)
Marital Status: He got married to Prithi Narayanan way back in the year 2011, and he is now a good father of a baby girl. Prithi is actually his childhood sweetheart.
Height/Weight: He stands 6 feet and 2 inches, and weighs 83 kilograms.
Personal Background
Ravichandran Ashwin was born and raised in the beautiful city of Chennai in the Indian State of Tamil Nadu. His entire family used to live in the West Mambalan part in Chennai City. When talking about his educational background, he actually spent his memorable elementary days in Padma Seshadri Bala Bhavan. In high school, he attended Saint Bede's Anglo Indian Higher Secondary School, located just in the city. And during college days, he spent it in SSN College of Engineering where he acquired his bachelor's degree in Information Technology. After his graduation, he then lent a job in a well known company within India, which was none other than Cognizant Technology Solutions.
Playing cricket is actually not new to Ravichandran since his father was also a cricket player and acted as a fast bowler during his times.
Career Graph
Ravichandran Ashwin's cricketing career actually started way back in the year 2000. He firstly became the all-rounded of South Zone apart from the cricket team of Tamil Nadu. In his first Indian Premiere League tournament, he played under the team of Chennai Super Kings. In the Champions League Twenty20 match in the year 2010, he was declared to be the highest wicket-taker having 13 wickets all in all. This has caused him to become the best player in the entire tournament. On June 5, 2010, he had his ODI debut in which his team played against the national cricket team of Sri Lanka. In the year 2012, England toured India, causing a Test match to happen. In the entire Test match, Ravichandran was declared to be the fastest Indian who had 50 wickets all in all. In the year 2015, the three-match series against Sri Lanka happened, in which he acquired 21 wickets in the entire series game.
This was the reason why he was declared to be the "Man of the Series". November on the same year, he clinched the record of the fastest Indian to make 150 wickets in a Test cricket tournament. It was during the Freedom Trophy Test tournament where his team competed with South Africa.
Save