Randhir Kapoor is a well known Bollywood actor, who comes from the prestigious Kapoor family of Bollywood. He is the son of Showman Raj Kapoor and elder brother of actors, Rishi Kapoor and Rajiv Kapoor. He is also a successful producer and director.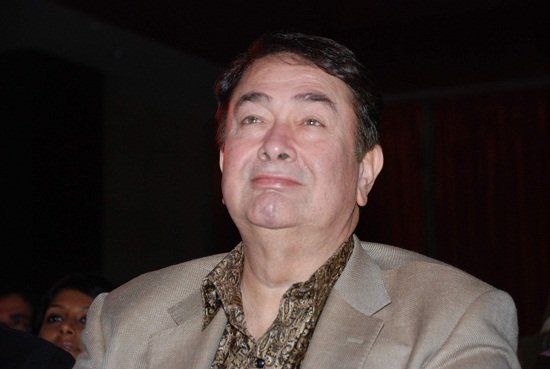 Net Worth: $ 30 million
Income Sources: Randhir Kapoor has acted in a large number of films during the seventies and eighties and is alos seen in some movies today. he also makes his money as a film producer and director.
Born: 15th February, 1947 (68 years old)
Nick Name: Daboo
Height: 1.7 M
Marital Status: Married to actress Babita Kapoor since 1971. They have two daughters, Karisma and Kareena Kapoor, both of whom are successful Bollywood actresses today.
Personal Background
Randhir Kapoor was born in Bombay in the most famous family of Bollywood, the Kapoors. His grandfather, Prithviraj Kapoor and father Raj Kapoor were the greatest actors of their times, while his uncle Shashi Kapoor was equally famous. He fell in love with co actress, Babita during the making of film "Kal Aaj Aur Kal" and the couple got married in 1971. However, they were separated in 1988 due to a difference in opinion regarding their daughters stepping into the industry against the family norms. Babita went to live with her daughters and promoted their film careers and the couple reconciles later on, getting together in 2007, after having lived separately for 19 years, without a formal divorce.
Career Graph
Randhir Kapoor was introduced in the film industry as a child artist, working in the fifties movies,"Shree 420" and "Do Ustad". He worked as an assistant director in the 1968 Rajendra Kumar movie "Jhuk Gaya Aasman", in order to learn about the finer aspects of acting and film making. His first film in a lead role was the RK Banner production "Kal Aaj Aur Kal", which has the three generations of his family cast together. The film, which had Babita as the female lead, was an average success. 1972 brought good news for Randhir as he got three big hits in the form of "Rampur ka Lakshman", "Jeet" and "Jawani Deewani". His hit spree continued from 1971 to 1987, during which he acted in a total of 34 movies, out of which 22 were big hits. There was a time in the seventies when Randhir was the third highest paid actor in the industry, a measure enough of his success. He has recently made a comeback in Bollywood after an extended break. Some of the movies in which he has been in his second acting innings are "Action Replayy", "Hosefull", "Housefull 2" and "Ramaiya Vastavaiya". Besides acting, Randhir has also worked as a film producer and director. "Henna", "Aa Ab Laut Chalein" and "Prem Granth" are some of his production ventures, while "Dharam Karam", "Kal Aaj Aur Kal" and "Henna" are the films directed by him. He even received the nomination for Filmfare Best Director Award for "Henna". He has truly carried the legacy of his father in the industry and has brought honor to his name.