Prabhas Raju Uppalapati is a noted film star in the Telugu film industry and he has earned huge fame down South for his amazing acting and star power. Besides becoming a household name with his excellent performance in "Baahubali: The Beginning", Prabhas has also been seen in a Hindi movie called "Action Jackson", which has made him a recognized face in Bollywood too. He comes from a prestigious background in Telugu cinema, with his uncle Uppalapati Krishnam Raju being a well recognized actor in the industry.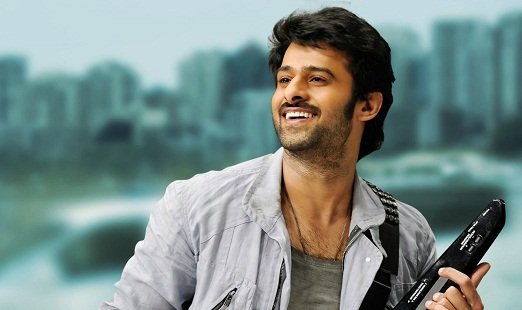 Net Worth: $ 15 million
Income Sources: Prabhas has his movies as his main source of income. He is a sought after actor today and his role in the film called "Baahubali: The Beginning" has made him one of the biggest stars of the Telugu cinema.
Born: 23rd October, 1979
Height/Weight: 6 feet 2 inches, 85 kg
Marital Status: Currently single.
Personal Background
Originally, Prabhas hails from a small village called Mogalturu near Bhimavaram and he got his education from DNR School in Bhimavaram. His father's name is Uppalapati Suryanarayana Raju while his mother's name is Siva Kumari and he has two elder siblings. He is connected to the Telugu film industry by birth, being the nephew of the acclaimed actor, Uppalapati Krishnam Raju. Currently, the actor is based in the city of Hyderabad and he is single when it comes to marital status. This makes him even hotter as he has a huge fan following amongst women.
Career Graph
Prabhas made his career debut with a movie called "Eeshwar" in 2002, and there was no looking back for him as he delivered hit after hit in the subsequent years. He has given a large number of hits during his career, which has spanned a period of almost 13 years till now and people down South revere this actor for his style and charm. His biggest career hits include "Varsham", "Chakram", "Mr Perfect", "Mirchi", "Billa" and "Chatrapati". Each of his movies had him portray diverse characters and explore diverse genres, which proves that he is an actor of great versatility. Prabhas has been nicknamed by his fans with names like Rebel, Mr Perfect and Darling. The biggest milestone of the career of this popular actor is "Baahubali: The Beginning", which is one of the biggest hits in the history of Indian cinema. Prabhas is all set to make a bigger name with his upcoming movie, "Baahubali: The Conclusion", the sequel to "Baahubali: The Beginning". He also earned a name in Bollywood by appearing in a Prabhudeva movie called "Action Jackson", which hit the cinemas in 2014. The acclaimed actor has had a remarkable career graph, with a number of awards and honors to his credit. These include Santosham Film Award, CineMAA Award, South Indian International Movie Award and Filmfare Awards South. This charismatic star has been able to charm many a hearts with his style, good looks and acting ability and is today one of the most sought after actors in Telugu film industry.