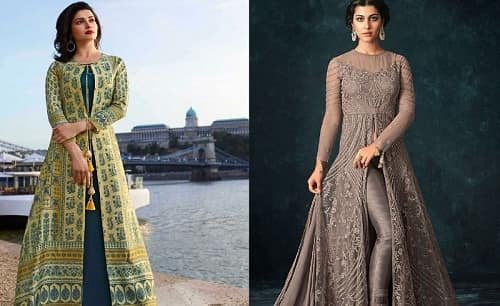 Kurtis have been a trend ever since forever and they are being bought off clothing stores within a snap of a finger once they arrive. It's very obvious that no lady wants to be left behind when it comes to having a touch of the Indo-western fusion in their wardrobes.
This outfit is super comfortable and has a whole lot of options on how you can style it and end up with a perfect mixture of elegance and that street boldness. That's why women across the globe have vowed not to stop shopping for kurtis. Have a look at some of the hidden secrets as to why they have taken the fashion world by storm.
You can style your kurti however you want
This ethnic Indian attire comes in different types. From tail cut kurtis, anarkali, high-lows, A-lines to plus size kurtis the list goes on and on. With your favorite kind of kurti, there is a wide range of bottom wears you can pair it up with or cross those fashion boundaries and go bottomless. Either way, you can never go wrong. Then there are the accessories. Whatever earrings, bangles, anklets, bags and purses you want to grace your outfit with you will still have that chic vibe on. Oh! And the footwear! The list is endless on the many types of shoes you can wear along with your kurti. Just make sure you style your kurti the right way and remain on top of the fashion game.
It is super affordable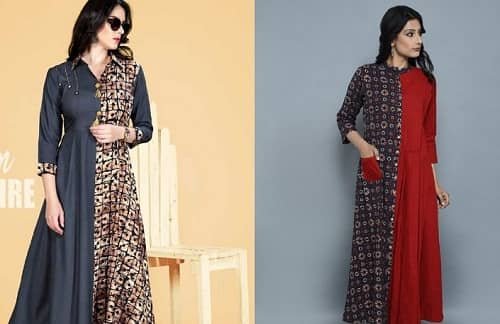 Looking for an outfit that is spells out top notch fashion but is still affordable? Then kurti is just the piece. Kurti is very versatile and you will not look out of place while wearing it in any kind of setting. It's time to bid farewell to shopping for dresses for each occasion. Just buy your preferred type of kurti and style it differently each time you want to wear it and still own that professional and edgy style.
You can choose which way to go; ethnic or a modern style
Ideally, kurtis had a rich traditional Indian taste but now designers have spiced them up to have a combination of Indian and modern style all in one plate. If you are still into the traditional designs, you don't have to worry since the kurti can still be upgraded to a much more modern style but still maintain that ethnic look.
It is not restricted to a particular religion
India is a well-known diverse country with its citizens being of different religions. Overtime, kurtis have been embraced by all religions because of how comfortable and decent it is. It is not just in India but across the world.
For the longest time, Hindu women have been including kurtis as attire for going to the temple. Muslims have also started wearing kurtis with hijabs. Another amazing thing is that nowadays, there are kurtis designed especially for Muslim ladies. They have an already attached hijab which makes them not feel left out in this ever green fashion trend.
Christians on the other hand have started seeing the beauty of this Indian outfit. Because of it's decency, they can now comfortably wear it to church and look presentable while bringing their A game on in fashion.
Kurtis are perfect for any season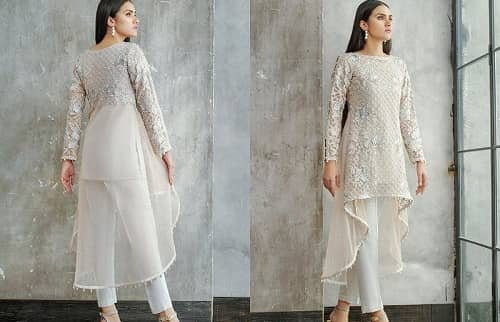 The level of comfort that kurtis bring about is why it is loved by many. There are kurtis that are made of different fabrics that are suitable for each season so you will keep on rocking that look all through. During summer, there is the cotton kurti that is breathable and does not trap heat. During winter, woolen kurtis are go-to Indian attire that keeps you warm and still maintains your fashion trend.
There is always a kurti for you regardless of what body type you are
When it comes to body types, kurti has got you sorted. The wide collection of kurtis makes each woman have one that will flaunt their features. If you are an athletic type, flared kurtis, anarkalis, tail cut kurtis are some of the types that will give you a well proportioned stylish look.
If you are either an apple shaped, pear shaped hour glass or inverted triangle there are a variety of straight kurtis to choose from. With these, they give you a lot of breathing space while showing off those flattering curves you were blessed with.
It is very easy to wear
What is easier than sliding into an outfit and going your way! A kurti does not have a complicated way of wearing it unlike a saree. Just put it on, pair with the right bottom wear if you want to and there! You are good to go.
There are a whole lot of bottom wears to go along with your kurti
Kurtis can be paired with whichever bottom where you want. Be it leggings, denim jeans, cigarette pants you name it. What majority of women do not know is that you can pair up a single kurti with different bottom wears each time and always make a fashion statement.
Any woman can look absolutely stunning in a kurti regardless of what age they are
With kurtis, there is no age limit. If you are a young college girl, you can rock your kurti with a denim jacket and sneakers and have a super casual look. If you are a middle aged woman, you can still wear it and pair with the right accessories and get the respect you deserve while still making a fashion statement. There is always a type of kurti that will suit you best out of the many that are out in the market. They also come in different sizes from small for the little girls all the way to plus size kurtis for you who has a much larger body structure.
Wondered why women are so crazy about kurtis? Well, now you know. It's about time you join the wagon and become one of the many other ladies across the world to add a touch of Indian wear in your closet.