Muskaan (Star Bharat) Serial Wiki, Story, Timing, Cast Real Name
Muskan is a Hindi television series on Star Bharat. The show first aired on 29th May 2018. The daily soap has completed more than 160 episdoes till date.
Wiki
The television series has been produced by Rashmi Sharma under the banner of Rashmi Sharma Telefilms Limited. The lead roles are being played by Arina Dey, Yesha Rughani and Sharad Malhotra. TV actress Neha Marda was initially selected for the role of Muskan's mother but later the role went to Arina Dey. The serial is directed by Dilip Kumar.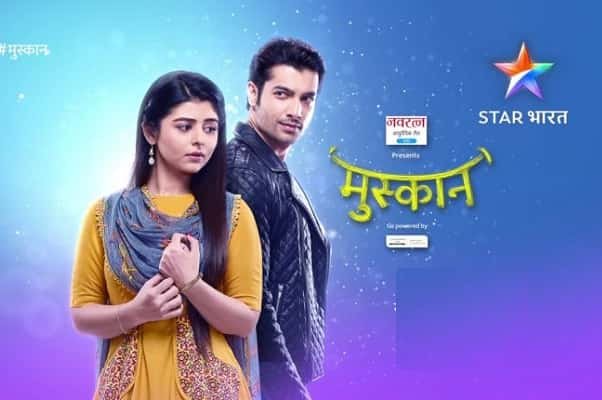 Story
The story is about a girl named Muskaan who is loved immensely by her mother Aarti but is hidden away from the outside world. This is because Aarti is a bar dancer and wants to hide the reality from her daughter. Muskaan is not aware of the reality and she is kept hidden in a box. She does not spend her life like other kids of her age. The plot revolves around the emotions of a young girl concealed from the world, the struggles of her mother to give her a good life and the affectionate mother-daughter bond shared by them.
Timing
The show airs from Monday to Saturday at 9:30 pm.
Cast Real Name
Sonakshi Save as child Muskaan Bose
Yesha Rughani as Muskaan Bose
Arina Dey as Aarti Bose (Muskaan's mother)
Sharad Malhotra as Raunak
Sudesh Berry as Sir Ji or Singh Saab (Raunak's father)
Moon Banerrjee as Gayatri (Raunak's mother)
Puneesh Sharma as Bunty
Avinash Singh Chouhan as Bouncer
Lavina Tandon as Suzzain
Aashish Kaul as V.I.P.
Richa Soni as Rakhi
Jyotsna Chandola as Sapna, Rakhi's daughter
Shaurya Vardhan Sharma as police inspector
Love Kwatra as Sir ji's Son in Law
Anamika Tiwari as Tabbassum
Monisha Doley as Lomi
Sanandika as Kriti
Himanshi Jain as Jaya
Amit Kher as bar head