With the changing business landscape, there has been a rising need for good receipt scanning software in the market. But before defining your needs, you need to understand what receipt scanning software can provide you and whether they meet your needs. 
Sometimes, a good receipt scanning software might be all you need to meet your business needs or collect the information you can get from your receipts. Also, when you are unsure which software would be the best for you, you can go through a short trial period to decide. 
What is a Receipt Scanning Software?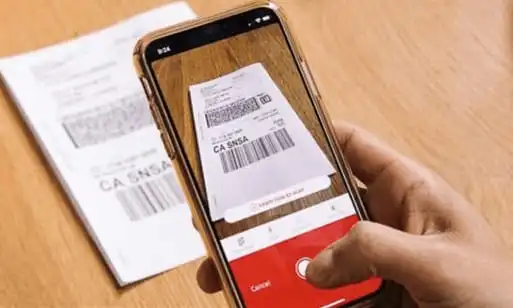 A receipt scanning software helps you scan and capture all the important information you can get from bills, receipts, bank statements, and invoices. It further assists you with avoiding a huge amount of paperwork but, at the same time, taking the information that you may need for your operations. 
A great receipt scanning software reads the content given in a receipt or invoice from the scanned document and converts it into data. It permits your employees to submit any expenses and then get reimbursed without spending much time. 
How does Dext Receipt Scanning Software work? 
The receipt scanning software uses AI and Optical Character Recognition (OCR) to extract any information given on the receipt, invoice, bank statement, or bill by identifying the individual characters. The AI extracts the characters' meaning and recognizes the receipt's important sections. For instance, it comprehends the part containing the merchant name, total amount, line items, GST, and so on. 
The entire process of getting the information from the receipt and classifying it is done in a couple of seconds. And it provides you with the quickest way of getting important data. 
Why Use a Receipt Scanning Software? 
An invoice scanning software helps with saving a lot of effort and time, but there are many other benefits and features for which you could use a receipt scanning software. These benefits and features involve the following: 
●       Modernizes the accounting process
A receipt scanning software helps you beyond the threshold of simply converting documents into factual data. It also brings you the integration of various significant accounting platforms. You can get your transactions published and matched in real time. It is one of the significant reasons why receipt scanning software is great for saving time and money. 
●       Convenient and flexible
A lot of people prefer receipt scanning software because of the overall convenience and flexibility they provide. This software can fit in your pocket and take them anywhere without bulk or weight. Also, a single picture of the document helps you analyze, understand, and organize the data using OCR technology. 
Whether you have your own business or are a bookkeeper or accountant, you can get all the information organized in a matter of seconds using the software and your camera. 
●       Simple expense management
Your expenses and finances can also be managed using receipt scanning software. You would not have to deal with any missing documentation or expense management by digitally storing your bills and receipts. 
With the software, you can save time and alleviate the records' accuracy. You can also simply approve and create numerous expense reports. You also get to set rules to categorize your daily expenses automatically as they are generated. 
●       Easy business management
With great receipt scanning software, you can manage your overall business better. The software would save you time and effort on bookkeeping when you can do it by snapping, extracting, and analyzing the information you require. 
How does Dext Receipt Scanning Software Help with Saving Time and Money? 
Since receipt scanning software automates the entire process and saves you from manually copying down your details, it saves time. But this automation occurs through some simple steps. These steps include the following: 
●       Taking pictures and scanning the receipts
To save money and time using receipt scanning software, you can click the picture of all your receipts and other financial documents in one go. And the software further connects you with various supplies along with Amazon and PayPal. 
●       Automatically extracting and streamlining data
The receipt scanning application would analyze and extract your important information from the document and then publish it to whatever accounting software you use. 
●       Automatic data filing in data fields
When the receipt scanning software extracts the data, it is sorted by region, supplier, and tax. At this point, you can upload the PDF of your financial statement or sync your bank account. 
The software further saves you time and money through the various benefits you get. You would not have to go through many of your usual time-consuming processes using the application. Instead, you can digitize the storage of your financial information and file them. 
Do You Need a Receipt Scanning Software? 
Before signing up for receipt scanning software, you must understand whether you need it. The simple way of analyzing whether your business needs such an application is to see how complex and how often your business reimbursement process is. You can check your business' previous data concerning expenses. You could also ask your employees whether they think it would help them resulting in reduced business expenses. 
However, you must first communicate with your finance team to recognize their need for the receipt scanning software. If it aligns with the needs of everyone, then it would be useful in signing up for software that always assists you with expense and reimbursement-related matters. 
Conclusion
If you recognize that receipt scanning software is all you need to save all your time and money to increase your productivity, then you would also have to assess the software or application that would be best for you. Since there are a lot of receipt scanning applications in the market, you need to understand the benefits you need from them, and depending on these benefits, you will successfully be able to get suitable software.