Mahat Raghavendra is a Popular Tamil and Telugu Actor. He started his career in 2006 and climbed the stairs of success slowly and steadily. In addition to this, Mahat is also a part of Bigg Boss Tamil Season 2.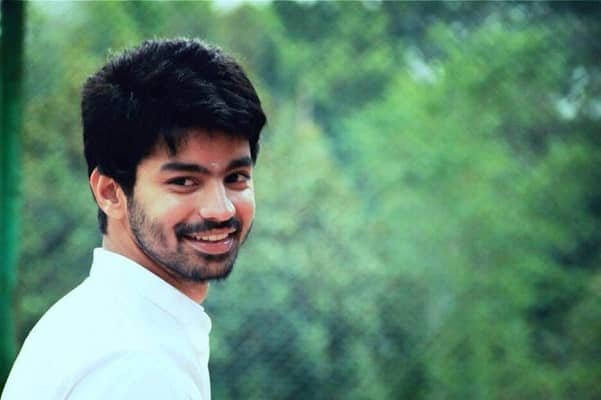 Net Worth
The net worth of Mahat Raghavendra is not known.
Income Source
The main source of income for Mahat Raghavendra is the royalty and salary he receives for his work in Tamil and Telugu movies.
Real Name
The real name of this handsome actor is Mahat Raghavendra.
Date of Birth: 18 February 1987
Age: 31 Years
Height/Weight
Mahat Raghavendra has an average height as he is 5 feet and 8 inches tall. In addition to this, Mahat Raghavendra weighs about 68 Kgs.
Marital Status
Mahat Raghavendra is presently unmarried.
Personal Background
Mahat Raghavendra was born in Chennai and until now, all his life was spent in Chennai. There is not much of information available about his family but it is known that he completed his education in Chennai. He went to Hindustan College of Arts and Science to complete his education. There is no information available about his personal relationships and he always stayed quiet about the same. Apart from this, it is known that Mahat had always been very passionate about Cricket and Acting. This could be one of the reasons why he decided to enter the film industry. He surely received a lot of success in the film industry and you can read more about his career below.
Career
As mentioned earlier, Mahat started his career in 2006. So getting into the details, it is known that Mahat started with small roles in movies like Kaalai and Vallavan. In 2011, he got a chance to work in Mankatha and this was a first major role for him. Mahat also received Edison Award for this movie. He received a lot of fame after his work in Mankatha and this helped him in getting several roles.  Later, he received an offer to work in movies like Backbench Student, Biryani, Jila, Run and Chennai 600028 II. Presently, he is working in She and this Telugu movie is due for release in 2018. The movie is still in filming stage.
Apart from this, Mahat is presently a part of Bigg Boss Tamil 2 and hence he is in Bigg Boss's house. The show had always been quite a popular show and it is speculated that Bigg Boss can boost the popularity of Mahat.