Buying a stroller is one of the high-end purchases you often do as a parent. Honestly speaking, strollers cost quite a lot, and getting the right pick is important unless you want to change your stroller every 6 months or so. We've seen many parents get confused when it comes to the right stroller pick for their baby. So here's us taking a look at the age-by-age guide for strollers and various tips around it. Let's check them out:
Age-By-Age Guide to using Strollers
1. Age of 0-6 months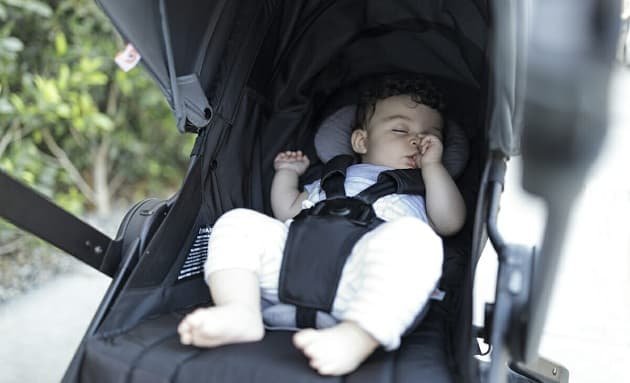 This is one of the first forays into strollers for a parent as they welcome a newborn into their home. Picking the right stroller for a newborn baby is requires a bit of know-how. Here are the three things you need to focus on:
Need: The first focal point is the need. You need to know why you are looking for a stroller. Is it to keep your baby stable while going out on a walk or is it to prevent them from absorbing uncomfortable bounces and more.This will give you an idea of the type of stroller that you should buy for your baby.
Want: You may want to look for the type of stroller that will keep your baby comfortable. You may also want to have a stroller that you can align with your car seats so that you can drive your baby around. Look to get a stroller that will match your wants. For say, a stroller with car seat support should have the right snaps for securing the baby into the place. Also, see if the stroller fits into your budget or not
Consideration: Major things aside, once you've shortlisted your needs and wants you can get the right stroller shortlisted. There remain a few things that you need to consider though. Make sure that the stroller comes with proper recliner support. There are a few nitpicks that you can go along like the bassinet attachment, food tray attachment, and more.
2. Age of 6-12 Months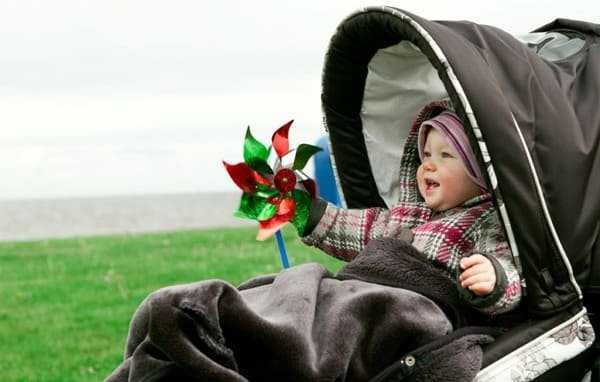 The second age criteria are the age of 6 months to 12 months. This age group of babies can sit upright and are more flexible and movable than the aforementioned ones. Here's how to pick the stroller for this age group:
Need: As we talked about above, this age group of babies can sit upright. This means you'll need a stroller that can allow your baby comfort while sitting upright and reclining both. Getting a stroller designed for the 0-6 months age group will only allow your baby to recline. A good stroller in this age bracket would mean support for multiple reclining positions, cushioning, and support along with plenty of room.
Want: You'd look to get a stroller that's safe and comfortable or use. Look for the stroller with 5-harness points for a secure fit. Also, go for the strollers that you can fold and keep aside when not in use. A seat with the option to face forward or backward can also work great.
Consideration: All this aside, babies in this age group have different attributes to the babies of the earlier age group. For that, you need to make sure that the stroller you're looking at incorporated the features for a baby of this age group. Look to consider a lightweight stroller or something like portable ones.
3. Age of 18-24 months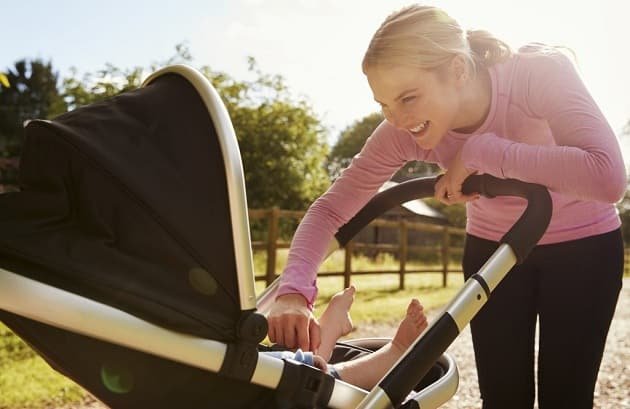 This is the age group where kids can walk around. They get quite curious and won't probably sit idle. This is why you need to get a stroller that can match the functionality of this age group. Here's what to look for:
Need: Kids tend to become independent at this age time. They also develop a habit of constantly walking around and moving. Looking for a stroller for this age group will need a comfortable stroller. Look for the potential points like the canopy opening and closing, harness points, and more.
Want: You'll want a good stroller that can carry the weight of your kid and also allow you easy navigation around. See if you can get a stroller with the right wheels. Also, see if you can fit in the attachments with the stroller.
Consideration: The right thing to consider is to go for strollers that can allow your child comfort and still be safe and secure. It should not limit their body comfort and allow easy maneuver. It should also be easy to hop into and hop out.
4. Age above 24 months
In this age group, babies rarely use strollers and are not needed. However, strollers with car seat support are used for multipurpose. You can get a stroller for your baby if they are above 24 months with a similar approach to that of another age group. Make sure to understand the needs, want and the consideration for the right stroller to pick.
Wrapping Up
Strollers represent a great way to allow your baby to enjoy the outside world without losing any of the comforts. With a bit of understanding about the workings of the strollers, you can easily pick the right one for your kid.