Jwala Gutta is an international player, who has brought recognition for the country on the global level, besides winning the National Badminton Championships for fourteen times. She is considered as one of the most inspiring sportswomen in India.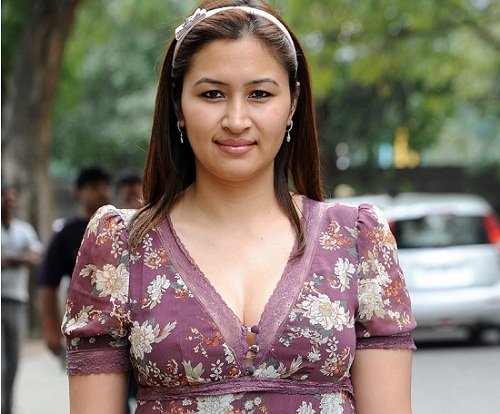 Net Worth: $ 1.2 million
Income Sources: Besides making money from badminton with a salary of $ 31000 from the Indian Badminton League (IBL), Jwala Gutta has cashed in on her glamorous image and acted in a Telugu film called "Gunde Jaari Gallanthayyinde", which featured her in a special appearance.
Born: 7th September, 1983 (31 years old)
Marital Status: She married Chetan Anand, a leading badminton player, in 2005 but the marriage did not last long and was the couple was divorced in 2011. There were also some rumors about her affair with Mohammad Azharuddin, the former captain of Indian cricket team.
Height/Weight: 5 feet 8 inches, 58 kg
Personal Life
Jwala Gutta was born in Wardha, Maharastra but later her family moved to Hyderabad and she was raised there. She comes from a mixed race, with Telugu Indian father and Chinese mother. Though she took up tennis first as her game, Jwala later developed her interest in badminton when she was just 6 years old and grew up to rule the doubles segment in badminton. Her first title came at the tender age of 13 years only, when she lifted the Mini National Badminton Championship. Jwala is not only appreciated for her immense talent in the sport f badminton, but also for her good looks and glamour. She has also been honored with the Arjuna Award for her contribution in the field of badminton. She has been active on the social front too, being part of campaigns on anti tobacco, women empowerment, animal rights and most recently, the Swacch Bharat Abhiyaan. But she has been in news for some wrong reasons too, like her outspoken attitude and her divorce after an alleged affair with cricket star, Mohammad Azharuddin. She plays for Delhi Smashers franchise of Indian Badminton League. But she was recently involved in a controversy for raising her voice against the low base price in the auctions conducted by IBL.
Career Graph
Jwala Gutta is regarded as one of the best doubles badminton player in the country and has fetched a number of medals and titles on national and international level. These include a gold medal in doubles in Delhi Commonwealth Games 2010, a silver medal in mixed doubles in Delhi Games 2010, a bronze medal in London BWF World Championship 2011 and a silver medal in 2014 Commonwealth Games. Jwala also claimed a historic bronze medal at the Thomas & Uber Cup 2014 team event. She lifted the Junior National Championship at the age of 17 and there was no looking back after that. Jwala teamed up with Shruti Kurien to win the Doubles National Title for seven years in a row, from 2002 to 2008. Later, she played with Ashwini Ponappa as her doubles partner. Jwala Gutta is truly the shining star in badminton for India.