Do you love bath & body works? Get ready to learn the best hacks before stocking up the Japanese cherry blossom.
Here's how you can save money at Bath and Body Works
Sign up for the rewards
It should go without saying, that creating a My Bath and Body Works login is the best way to get the best offers from B&BW. All of your favorite products will be at your fingertips, and you'll get a gift as your scores and purchases accumulate—you earn each point per each $1 you spend.
 If you have 75 points in the account, which is equal to $75 spent, you can bring home any product with a sales price of less than $16.50.
When you sign up for a My Bath and Body Works account, you'll get a discount on your next purchase. You'll receive a coupon for $10 off at a $30 purchase just for signup for the rewards program, and it'll expire 30 days after it arrives in your inbox. The price is right.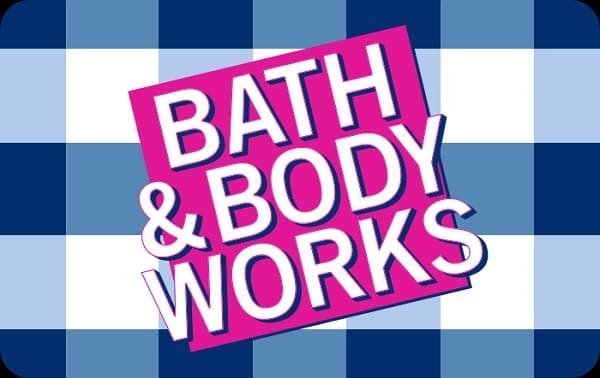 Keep an eye on sale prices
To get the most for your money, you may want to shop the Bath and Body Works seasonal and Semi-Annual sales. If you want to save money, wait until you find the prices below that only appear 2 or 3 times a year, before you buy anything.
Decode the expiry dates of products
Many B&BW products have expiration dates, just like food or cosmetics. When it comes to deciphering the letters and numbers on candles and Wallflowers, it is important to understand exactly how to decipher them.
To begin, keep in mind that you're trying to locate the date of manufacture, not the date of expiration. This code is printed on the bottom of goods like candles & containers, or at the end of tubes. Not being able to locate it? Some stickers or labels may need to be peeled away.
Check the first digit of the printed production date code. If the product has been manufactured in 2018, then the number system 8 would be the year.
For example, 252 is the 252nd day in the year, which means it was made on the 252nd day of a year. Most unopened Bath and Body Works products, such as lotions and candles, have a shelf life of three years, so simply add 3 years to the date of manufacture to get the expiration date.
Wrap gifts in-store
If you're picking a gift, you don't have to have it professionally wrapped during the holiday season. Gift-wrapping supplies, such as cellophane bags and ribbon, can be purchased for one dollar at select Bath and Body Works locations. To get supplies from stores that don't have their station, only ask a store associate.
Use their exchange policy
The return & exchange policy at Bath and Body Works is completely risk-free. Customers are allowed to return anything at any time for any reason, according to the official policy. Any used lotion or candle can be returned, as long as it is in good condition and you are willing to part with it for something new.
Keep in mind that full refunds must be requested within a three-month window of the original purchase.
Choose in-store pickup and avoid shipping costs
B&BW does not offer free delivery on any order, no matter how large. This is a major drawback of shopping there. On all the orders over $10, they charge a fixed $5.99 shipping fee, while on orders under $10, they charge $4 for shipping.
Picking up your order in person while you're out running errands is an easy workaround to avoid shipping charges.
Utilize the benefit of the price adjustment policy
Bath & Body Works' 14-days price adjustment policy is a great "shop early" trick. Even though they won't price match one day or Daily Deals, they will match prices with other big sales events which last more than one day
Black Friday week, the Semi-Annual sale, and their "2 for $20" sale (typically lasting 3 days) are all included in this. You can get a credit for the difference in price if you buy early while the selection is good.
Coupons via no-brainers or mail
Signing up for B&BW offers and coupons can be found at the last of their homepage. You must select "Mailing Address Add/Update" and "Add" as your request type from the Topic dropdown.
You'll receive 20 percent off coupons in the mail, and you can use them both in-store and online. You can also enjoy the benefit and discount with bath and body works ksa promo code.
Stack coupons on sale prices
One of the coolest features of Bath and Body Works is that they allow customers to combine mail-in rebates with in-store promotions. When it comes time to pay, this is exactly how the clerk will do it. They'll first tally up the item's sale price.
In the second step, they'll apply the $ off coupon to your order. Discounts of up to 15 percent can be applied to purchases of any amount.
Finally, your discount will be applied to your purchase. The discount on this coupon is likely to be 20%. You'll save a lot of money if you do all of this.
Shop from semi-annual sale
The Semi-Annual Sale at B&BW occurs twice a year and offers you savings of up to 50% on many products. The release dates for this sale can be used as a guide.
The first Semi-Annual sale begins right after Xmas and lasts for some weeks, while the second begins in the middle of June and lasts through the mid of July.
Use expired coupons
The brand is known for its willingness to accept expired coupons, particularly those that expired less than a week ago.
They've been cracking down on expired coupons in recent years, but many stores still accept them. Take a chance; you've got nothing to lose & a few dollars to gain.
Follow the above-mentioned hacks and this is how you can save money at bath and body works.