Nowadays, Bajrang dal has become popular among youthacross the country. It was established in Ajodhya on the year 8 October 1984 by Vishva Hindu Parishad. The major role of Bajrang dal is to do protest against wrong activities. An individual who is enrolled in Bajrang dal as a volunteer can contribute to building a strong nation. Moreover, this organisation is meant to serve them as Protestors and spread awareness regarding Hindu dharma and culture.
Bajrang dal aims to save Hindu Culture, Traditions, Beliefs and others. Some popular protests including Protest against atrocity and vulgarity telecast on the TV Advertisements, Conflict to the illegal penetration, Save Cows, Social Protests like Stop Child Marriage, Untouchability, Dowry, Protest against makeover of religious places, Protest against abuse thrown at Hindu Conventions, Beliefs, Hindu Traditions, Hindu Dharam etc. are started by Bajrang Dal. If you are interested to Protect Hindu Dharma and have some political intentions, you can join Bajrang dal. Many of them don't know about the procedure of joining Bajrang dal. In this post, we have listed few steps that you should consider. Let's quickly have a look.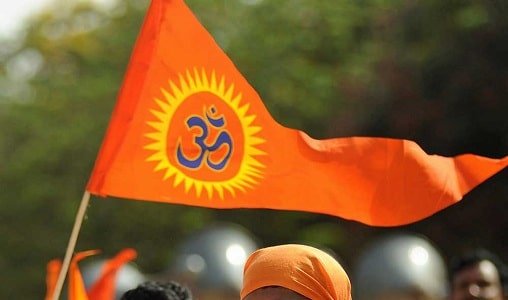 How can apply for Bajrang Dal?
Joining a Bajrang dal is quite easy but to stand with the entire group and doing protest against wrong activities sometimes meant be difficult. Today's youth might be strong and have a strong conveying power to fight against any difficulty. Apart from this, you should also have strong opinions regarding Hindu Dharma and clear intentions to protect it. Moreover, you should not fear any organisations and the defence sector. By following few steps, you should join this dal easily.
Go to BJP Office / District RSS – The Bajrang Dal is a social organisation and has sub-groups in various states. First of all, you should go to RSS Shakas or the BJP office and ask for Bajrang dal. It is the first step to join this dal. Applicants should join Shakhas at least for six months to understand the rules and regulations of RSS. They can find the Bajrang dal workers.
Attempt ITC –After joining the RSS, the applicant will undergo 7 days of ITC training.
Join League – if you complete all of the above steps, you are unable to go to the Bajrang dal office and have the right to join the league.
Note – Both pieces of training (Bajrang dal training and ITC training) will help you to get higher positions in Bajrang dal in the upcoming period.
Work Experience – Member of Bajrang dal can seem career in politics if he has an interest in politics. It is the gateway to join Politics and stand in elections. You should at least work for 4 to 5 years and maintain a good reputation in it. Moreover, if have supporters and the ability to manipulate then you should think of joining Bajrang dal. The Bajrang dal plays an important role in elections and making political parties.
Check official page – To know more about this organisation, you can visit the official website of Bajrang dal. https://bajrangdal.wildapricot.org