By installing a kitchen chimney, you can ensure that not just your kitchen, but your place also stays odour free, and the heat doesn't rise much. After the installation, you don't need to worry about the sudden sneezing that occurs when something spicy is cooking in your kitchen. Not just that, you won't feel that oily stickiness when cooking in your kitchen, that's because now the kitchen chimney is sucking up and throwing that oil smoke and all the odour out of the ventilation passage.
However, before buying and installing a kitchen chimney, you must know the installation and other related costs. Therefore, we are here with a detailed post on how much you should pay for a kitchen chimney installation in a typical Indian household. Let's get started then.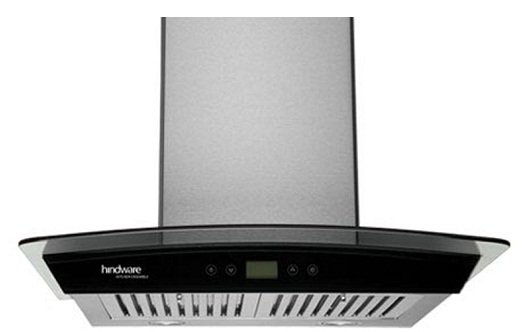 When The Ducting Kit Is Included
When making the final purchase decision related to a kitchen chimney, always make sure that the ducting kit is provided by the brand. Because that can save you up to 1200 rupees since if you were to buy a ducting kit separately, it'll definitely cost you that much. So yeah, if your kitchen chimney comes with a ducting kit out of the box, then you'd just need to pay for the standard installation, which will cost you around 600 rupees.
When The Duct Passage Isn't Correct Or Already Opened
In case you are buying the ductless kitchen chimney, then this point doesn't apply to you. However, if you are buying a kitchen chimney that uses the ducting system throughout the smoke, heat and odour from the kitchen, then you should pay attention to the duct passage. If the duct passage of the pipe isn't laid properly, then the installation technician would need to correct that or make a passage from scratch, which will require more effort and time. Thus, the installation charges in such cases would be higher than normal installation. So expect it to be around 500 rupees more + the standard installation charges. And don't forget to calculate the expenses of pipes being used to extend or create the duct passage.
When The Ducting Kit Isn't Included
You may see many budget-range kitchen chimney options that don't come with any ducting kit, therefore you'd have to buy them separately. As we mentioned earlier, a basic ducting kit would cost you around 1200 rupees, in that ducting kit, there will be an aluminium pipe (mostly 6 inches in diameter), clamps, adhesive aluminium tape, etc. And on top of that, include the standard installation charges of 600 rupees that you'd need to pay to the technician sent by the kitchen chimney brand.
Conclusion
We have talked about three different scenarios of kitchen chimney installation for a typical household in today's post. By doing so, we wanted to give an overall idea to all the readers that how much it may cost you for the kitchen chimney installation in India. However, the installation cost mentioned in today's post may vary from brand to brand and city to city.