How Howzat Is Popularizing Fantasy Gaming in India
There are barely any sports fans out there who don't take part in at least one fantasy game. For fans of the genre in India, Howzat is one of the most popular options, with its user-friendly interface, attractive cash prizes and ease of withdrawal. And it's not just the country's cricket lovers that Howzat caters to. For just over two months, thousands of fans enjoyed playing kabaddi fantasy games while the Indian Kabaddi League was taking place. Football lovers can try their luck with contests based on the Indian Football League, the popular leagues taking place in England and Spain, among others. Here's how Howzat has helped transform the gaming landscape in India.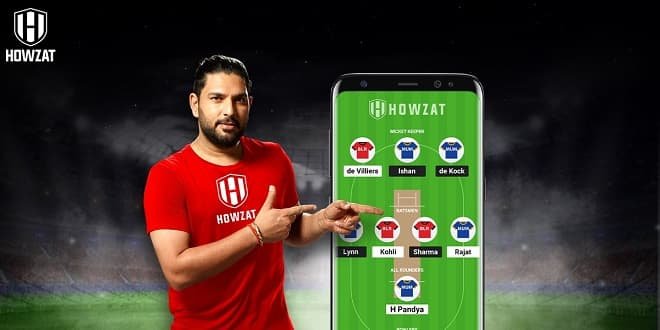 It's both legal and safe
In most Indian states, fantasy sports is a legal form of entertainment. In fact, India's Supreme Court has declared that fantasy sports is a skill game and should not be considered gambling or betting. But that is just one aspect of it. If you're thinking of going for a fantasy cricket app download and playing fantasy games for cash prizes, you want to be absolutely sure that your money is safe and not falling into the wrong hands. Howzat offers several secure ways of adding cash to your gaming wallet. The procedures for withdrawal are equally simple too. With Howzat, you can be absolutely certain that your money will remain safe.
Good preparation helps informed choices
Whether it's the hugely popular Indian T20 League, during which millions of fans play fantasy cricket daily, or the T20 World Cup later this year, when India will look to add to the title won in 2007, the competition for the big fantasy prizes is intense. One way to stay ahead of the pack is to check out the wealth of information available on the Howzat app. Whether it's giving you a snapshot of how the various squads were assembled at the mega auction preceding the 2022 Indian T20 League, or previewing matches and competitions, Howzat arms you with the information that will help you pick the best fantasy sports teams. These predictions are based on the latest news available and take into account various factors like current form, previous performances against the opponents and the conditions in which the match is being played. So when you choose your playing 11 in cricket or football or your 7 in kabaddi, you're not going into the contest blind.
Play with experts
Why do we play fantasy sports in the first place? For many, it's a way to show their friends just how clued in they are about that particular sport. You may never have played cricket at the highest level, or played much at all, but you understand enough about the tactical details and form guides that go into choosing a successful XI. Howzat gives you a chance to compete in contests hand-picked by cricket experts like Yuvraj Singh, Suresh Raina, Harbhajan Singh and Irfan Pathan. What greater validation could there be than playing in contests picked by those who won World Cups?
Practice makes perfect
The huge cash prizes on offer are obviously the main attraction for most of those playing fantasy sports. But that doesn't mean it can't be fun too. Part of that excitement comes from moving out of your comfort zone. Try a sport that you're not too familiar with for a change. Worried about losing your money? Don't be. Howzat has free contests too, so you can play as many contests as you like without spending a penny. These games can be invaluable in terms of allowing you to fine-tune your strategy. You'll soon realize that while fantasy sport is modeled on the action that takes place on the field (or the mat if it's kabaddi), there are crucial differences too. Especially when it comes to choosing your captain and vice captain, who score more points than the other players, Howzat offers you much more flexibility than the traditional sport. Choosing the right leaders in fantasy sports is mostly a function of analyzing current form and has little to do with seniority or career records. The more you play, the more that will become apparent to you.
The fun never stops
Are you feeling sad that you'll now have to wait months for the next Indian Kabaddi League season? Don't fret. With Howzat, there's always a contest available to take part in. Follow your favorite team's progress in the ongoing Indian T20 League by entering a team of your own. Soak up the team previews and player profiles Howzat provides before each match. Test your knowledge of European football by picking your team for the Champions League final in May. There is always another contest around the corner and another mega prize to win.
What are you waiting for then? Download the Howzat fantasy app, share the link with your friends and see which of you has the best eye for sporting talent. There was a time when watching a sport meant seeing the action passively from inside a stadium or on TV. Now thanks to apps like Howzat, every ball or every minute is an event, with fantasy points and contests to be won. Happy gaming!